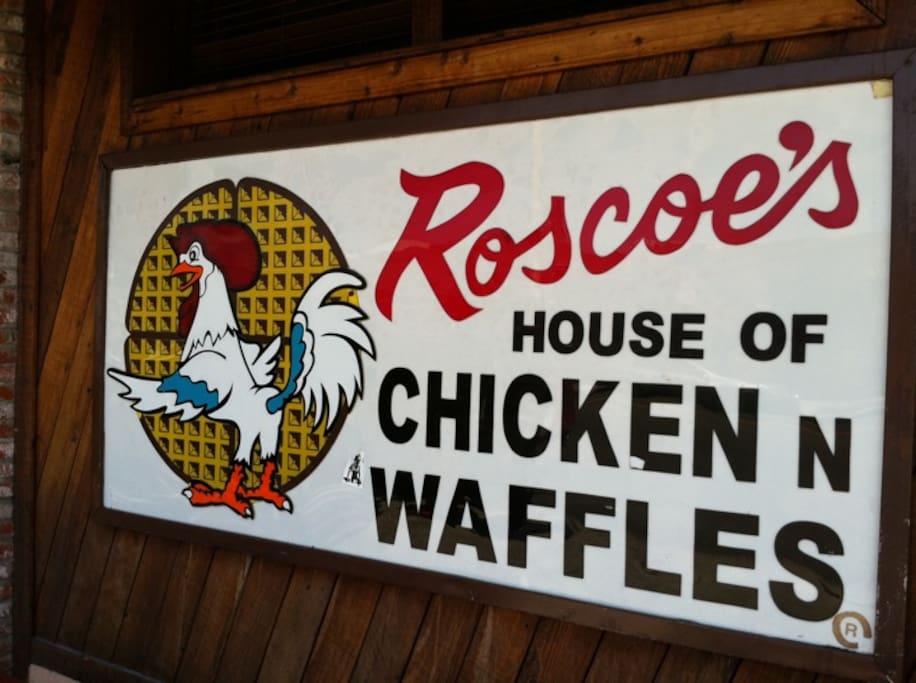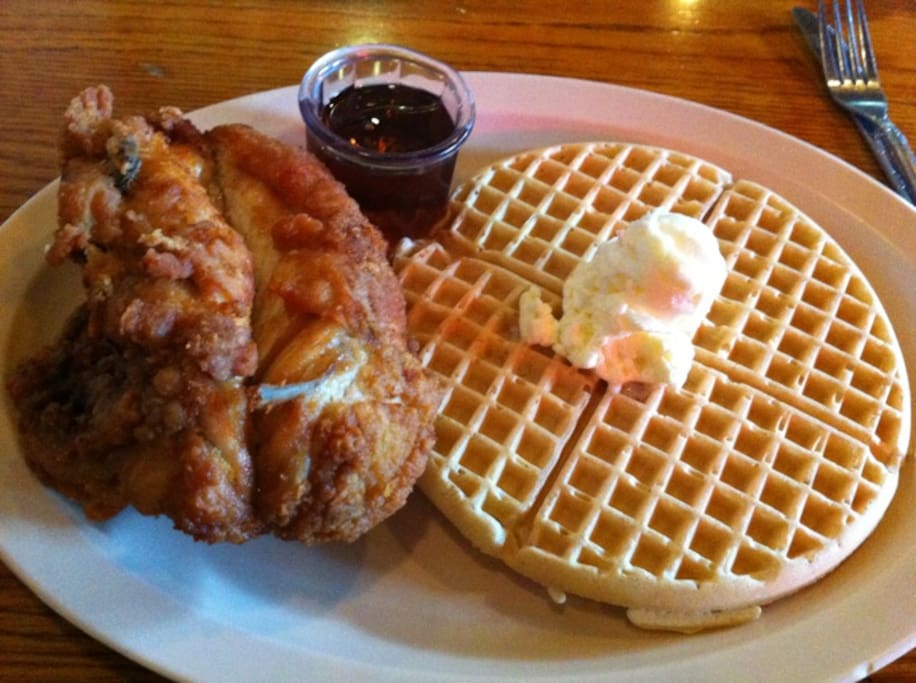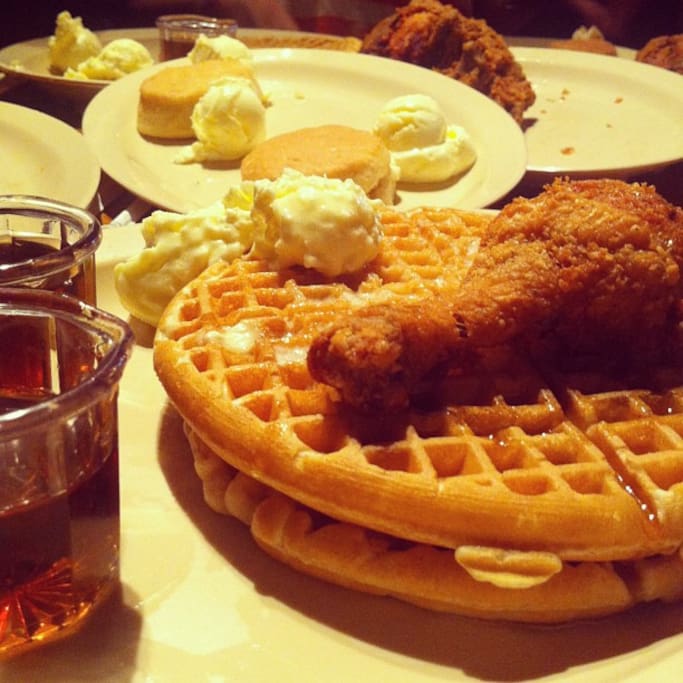 Roscoe's Chicken & Waffles - Hollywood
Roscoe's House of Chicken and Waffles: Where Fried Chicken is our specialty!!! No one knows chicken like we do. But that's only part of our story, we are also famous for our delicious greens, Mac and Cheese, hot water cornbread, and red beans and rice.
地点

1514 North Gower Street

CA Los Angeles,邮编90028
营业时间状态

已休息·开放时间:Wednesday 8:30 AM
| | |
| --- | --- |
| 预订 | 无 |
| 信用卡 | Yes (incl. American Express) |
| 室外座位 | 无 |
| 无线网络 | 有 |
| 菜单 | 早午餐, 午餐, 晚餐 |
| 餐饮选择 | Delivery |
There's nothing fancy about Roscoe's but they're famous for their delicious chicken and waffle combo. It's so popular... sometimes there's a line and their t-shirts sell out.
You don't have to travel too far in LA to find Roscoe's House of Chicken & Waffles' namesake dish. Now with seven locations, Southern California's world-famous fried chicken is conveniently located for most locals. Opt for either a leg or a thigh and a waffle for under $9.