输入日期以查看总价格,包含额外附加费用及适用税费。
Enjoy the smell of mesquite wood burning in the outdoor fireplace while you enjoy the south Texas ranch lifestyle. 3 bedroom, 2 bath ranch trailer set up to host up to 12 people. No roughing it because all modern amenities like ac and dtv are included. Very well maintained.
房间类型
整套房子/公寓
---
房源类型
小木屋
---
可住
12
---
卧室
3
Realitos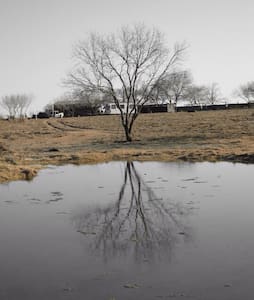 Our 3 bedroom 1 bath home is large and accommodating on a corner street 1 block from TX A&M Univ - Kingsville (Go Hogs!) Enjoy easy access to historic downtown area, local hunting/fishing, beaches and shopping in Mexican border towns (2 hrs).
You will be staying in a house built on the famous King Ranch and later moved into Kingsville, TX. Hard wood floors and numerous windows that allow beautiful light into the house. Home of the Fighting Javelinas -- TAMUK, the famous Awrootie Patootie from Young's Pizza, King Ranch Saddle shop for some fine shopping and take a walk down our historic downtown Kingsville. We have lovingly prepared our home for the exclusive and private use of the guest traveler coming to visit Kingsville, TX and all of the wonderful things we have to offer.
The neighborhood is located in a quiet family and student orientated area. The streets are shaded by large oak trees.
The house is old but the inside makes you feel very comfortable and warm. It's like you came home to visit your parent. The location is about 45 minutes from Corpus Christi and Padre Island. We drove our kids there for sightseeing during the morning and then went to swim in the afternoon. We were at the house for 3 nights and we've had a lot of fun. The area is very quiet and we did not even see our neighbors in our duration of being there. The host is very responsive and is taking care of our needs. We communicate with them through AirBNB and through Text messaging. We did not have any problem with the house which requires them to come over; therefore, we'd never seen them. But we understand that they will come if we need them to.
Phong
June 2016
We were in Kingsville for a family event and it was great to have a large, welcoming space to gather. The house is clean, comfortable and well appointed--we had everything we needed. It is an older home with just the right amount of funkiness. The hosts were very responsive. This was my first Air BnB experience and they made it a very good experience.
Sharon
June 2016
Our home away from home!
Laura
March 2016
Great hosts - close to TAMUK campus.
Laura
February 2017
The house is located very near the university and so is in a nice neighborhood. The house was clean, neat and was great for our needs. Thank you so much, we hope to be able to stay here again.
Clara
July 2016
Nice house in small town. Convenient.
Jake
August 2016
Great place! Great people! Will definitely stay again!
Anna
March 2017
We arrived at Kingsville in the evening and looked spontaniously for an airbnb. So we did not have great expectations, but this old family home was very nice to stay at, clean, spacious and very well equiped.
Marina
January 2017
Kingsville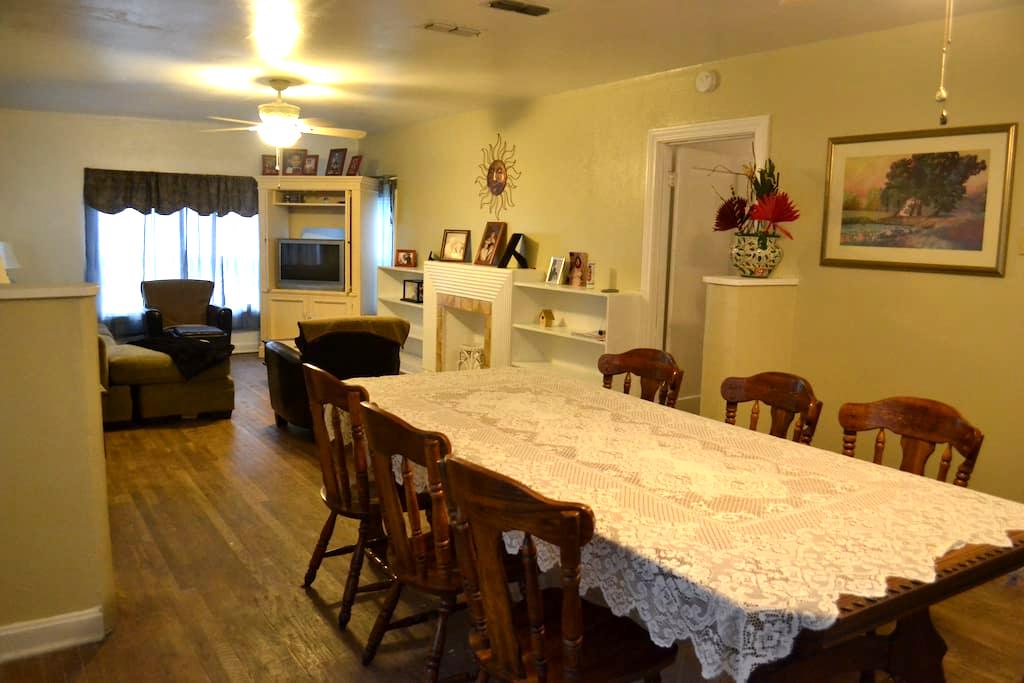 KAMAR TIDUR SINGLE BED LUAS 4X5M2, KAMAR MANDI DALAM, AC, DAPUR KERING, LAUNDRY
雅加达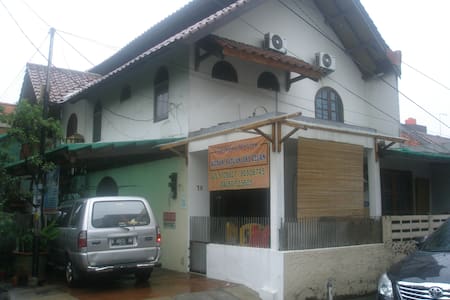 Concepcion - Airbnb
:
在

39

位房客评价中,平均评分是

4.5

星(满分为

5

星)