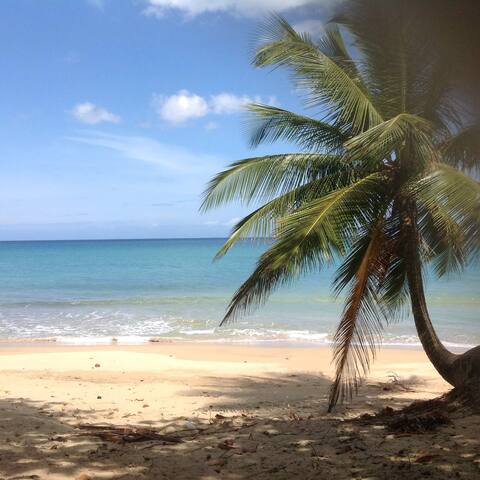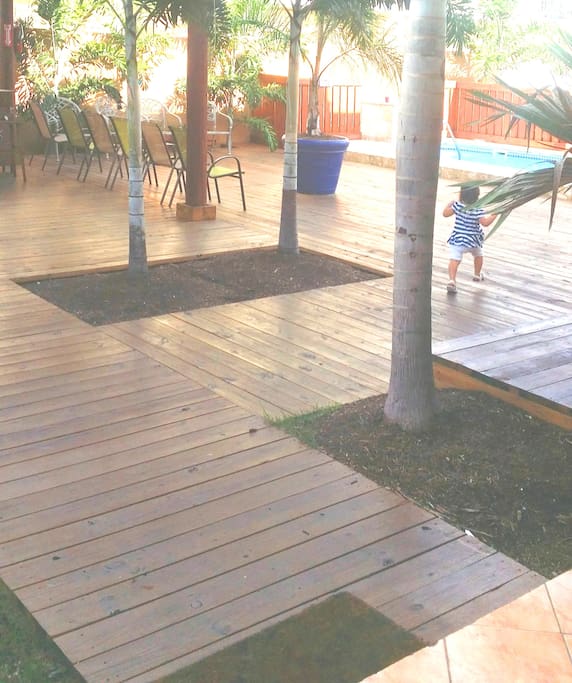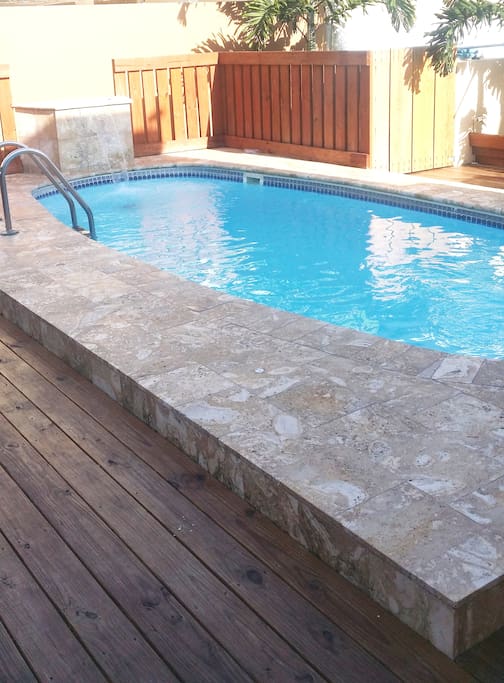 **Hurricane Maria – This property is in perfect conditions. Thanks for your blessings! We are currently operating with electric and water backup systems under austerity measures.**
BEACH SIDE ELEGANT VILLA WITH TWO LEVELS. LOCATED BETWEEN AGUADILLA AND AGUADA TOWNS. POOL, GAZEBO, BBQ, BAR, BATHROOMS, ETC., AT THE PRIVATE RECREATION AREA. IDEAL FOR VACATION RENTAL AND PRIVATE ACTIVITIES. ALSO CLOSE TO RINCON BEACHES
We spent the week before Christmas here with 3 families and a total of 15 people (9 kids and 6 parents). The property was absolutely perfect and the beach was gorgeous. There's a nice quiet restaurant next door so you have convenient food options. Nice private pool and covered patio with grill made cooking out a breeze. Owner lives across street and made himself available if we had any issues (which we didn't). Place was spotless - super clean when we arrived! I highly recommend this property.
---
We just got back to Pennsylvania from a 9 day stay at the house and it was amazing! We rented the top and bottom so we had the whole house between my family, including my 2yr old, and my fiances family. There were bathrooms in the master suites as well as one on each floor and two outside. There was an outdoor shower by the pool and a faucet right outside so managing the sand was a breeze! The only thing separating you from the ocean is a little restaurant with fantastic food and you can see over the entire thing from the balcony. There were plenty of doors that locked so we could easily keep an eye on the toddler. Everything about the house was incredible. You can hide a lot in pictures but in this case the beautiful pictures don't even do the house justice! We are definitely coming back! ! PS the beach is probably the most "dirty" as in you can't see the bottom but this proved to be a blessing in disguise. There were no sharp rocks or sea weed, just lots and lots of super soft sand as far as you could walk out. We found ourselves visiting other beaches to snorkel and soon craving our own private waves with nothing in the water but sand.
---
Lovely stay over Christmas with my my wife, my brother and sister and their nearly adult children. The host was very responsive from the time of booking and helpful when we had questions. The villa was terrific. We rented the whole building - an up and down duplex with three bedroom each. If you have a choice the upstairs apartment was the nicer of the two. It had a large balcony that over looked a small local restaurant and you could see the ocean from the balcony. The two apartments shared a common back patio with a lovely little pool. The pool had full sun until about 2:00 and then it was shaded. That was nice when we came back from being in the sun all morning. The villa was about a block from the beach. It was great for collecting sea glass and shells. The rest of the neighborhood was very residential, with the exception of the restaurant next door (it closed by 10 and was not too noisy). It was a few minutes ride to major stores like Walgreens and Econo. It was a short ride to Crash Beach and about 20 minutes to Rincon where the sunsets were awesome. The amenities were just what you needed. The wifi worked well upstairs. The appliances were all modern and clean. If you are staying for more than a few days it would be helpful to stock up on paper goods and some food.
---