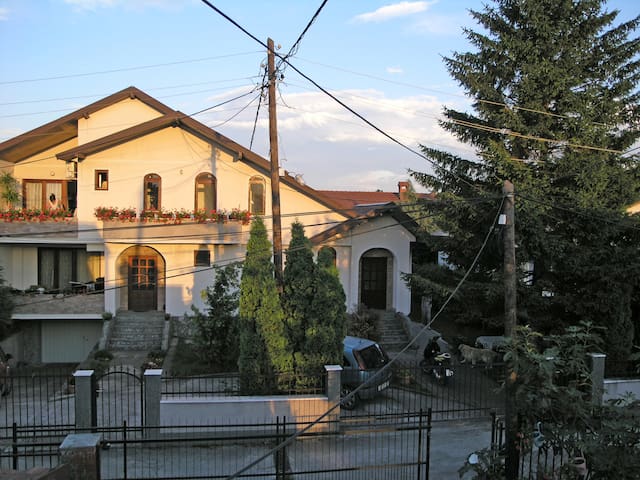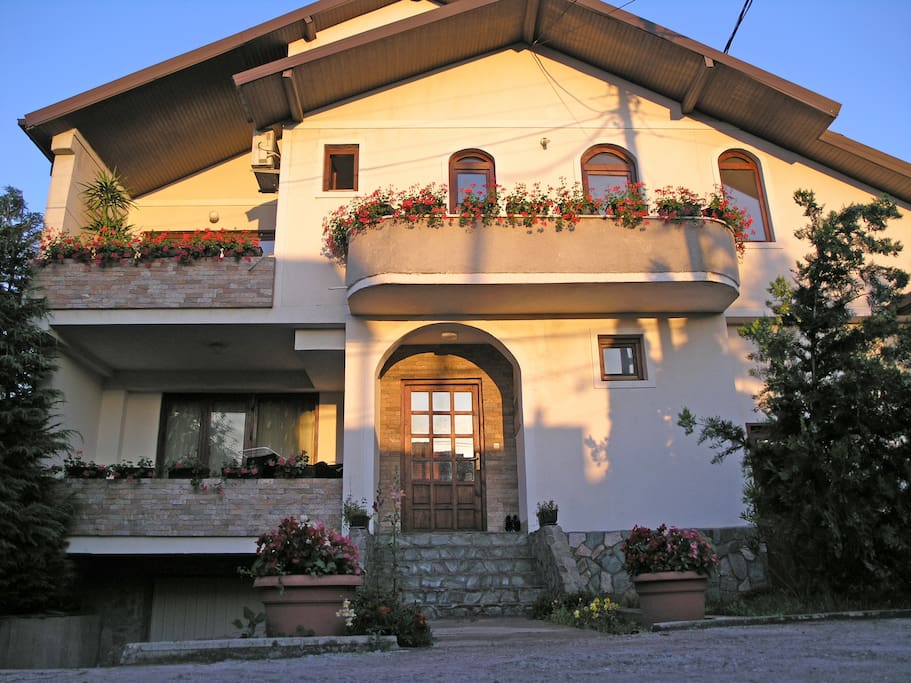 Nice and Comfortable House Skopje
On only 4km from the down town there is a new build house which offer nice and comfortable apartment.
It is definitely one of the unique places which offers a comfortable and stylish stay for tourists as well as for business executives.
房源
The apartment is located is very quiet area,and peaceful (URL HIDDEN) has two bedrooms and living room with sofa and it can accommodate up to 4 persons.Wi-Fi and cable tv .
Free parking available.
---
Ivan was a great host. He patiently waited for us to arrive at the meeting place after our flight was delayed and showed us how to get to and from the city and where the supermarket was. The apartment was exactly as described on the website and suited the 3 of us perfectly. It was surprisingly quiet and had views up to the mountain (Vodno). All appliances worked, including the essential wifi and self catering was easy. The neighbourhood is a quiet residential area and the people in the house below the apartment were quiet and kept to themselves. Ivan has a very friendly dog who stays in the garden. Small children may find his size intimidating but 'Leo' is a calm and friendly dog. In summary, a great find, in a great place with a great host. We would definitely recommend to others and stay there again if we went back to Skopje. Tom, Julia and James (7)
---
Я отдыхала с детьми в июне 2014 г. Дом просто замечательный, очень красивый и удобный. В нем 2 спальни, гостиная, кухня, 2 лоджии, отдельный вход. Иван и его родители живут в другой части дома (весь дом очень большой). Это очень интеллигентная, культурная, доброжелательная семья. В доме есть все для комфортного проживания. В 20 минутах пешком от дома есть большой торговый центр и рынок с овощами и фруктами. Иван - очень дружелюбный и веселый человек. Всегда окажет любую помощь. У Ивана есть замечательная, очень -очень добрая собака Лео (золотистый ретривер). Для нас время пролетело как один день! Я очень рада, что приехала в Македонию и именно в этот дом!
---
I can't imagine a better host than Ivan, he helped us on our way in (he waited for us at the gas station to guide us through the city) and way out (when we accidentally left something at his apartment). When it comes to the apartment it really is spacious and comfortable, a great place to stay either for one night or for several days. If you are planning to visit Skopje I would sincerely advice Ivan's apartment as a place to stay - you surely won't regret it!
---
Ivan is a perfect houseowner, we stayed at his place for one night. He direct us a fuel station nearby airport and get us from there to his place and we didnt have to look for directions. His house is very clean and comfortable. Besides that, Ivan is a wonderfull guy. he helped on every question we asked and he is very patient to us for all our questions. He lives nearby and he is there every time we need him:).Also we have a little walking tour at the city with him. I can easily recommend Ivan's house, if you want to skopje. He is a trusted guy.
---
Ivan was most helpful and kind. The apartment is a completely independent unit (with its own entrance, bathroom, kitchen, etc), part of Ivan's family house. It's clean and comfortable. It's located in a nice residential area, only downside is that it's a bit far from the city center but with a car and GPS navigation we didn't mind that.
---