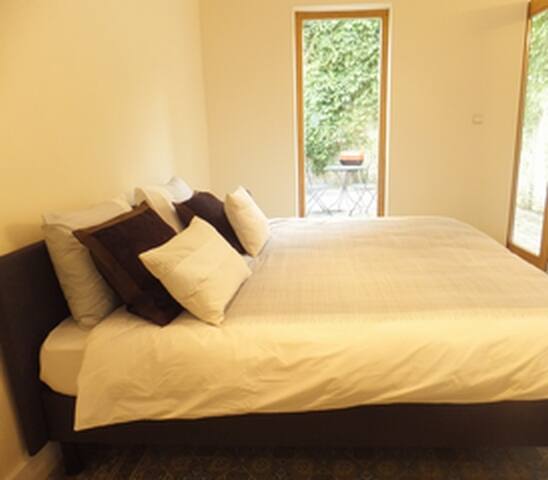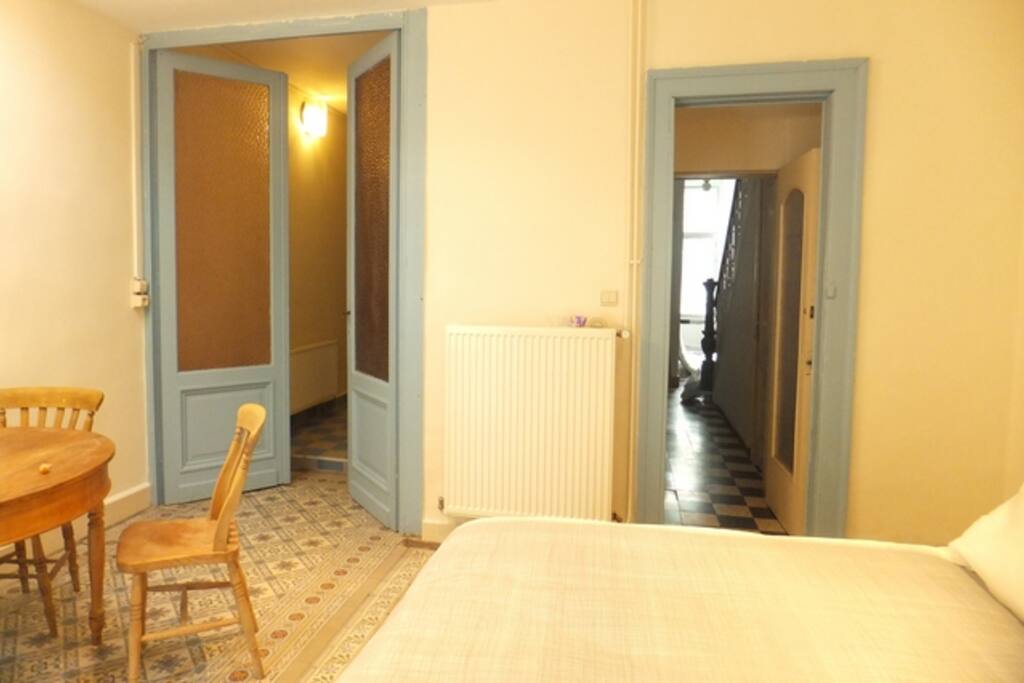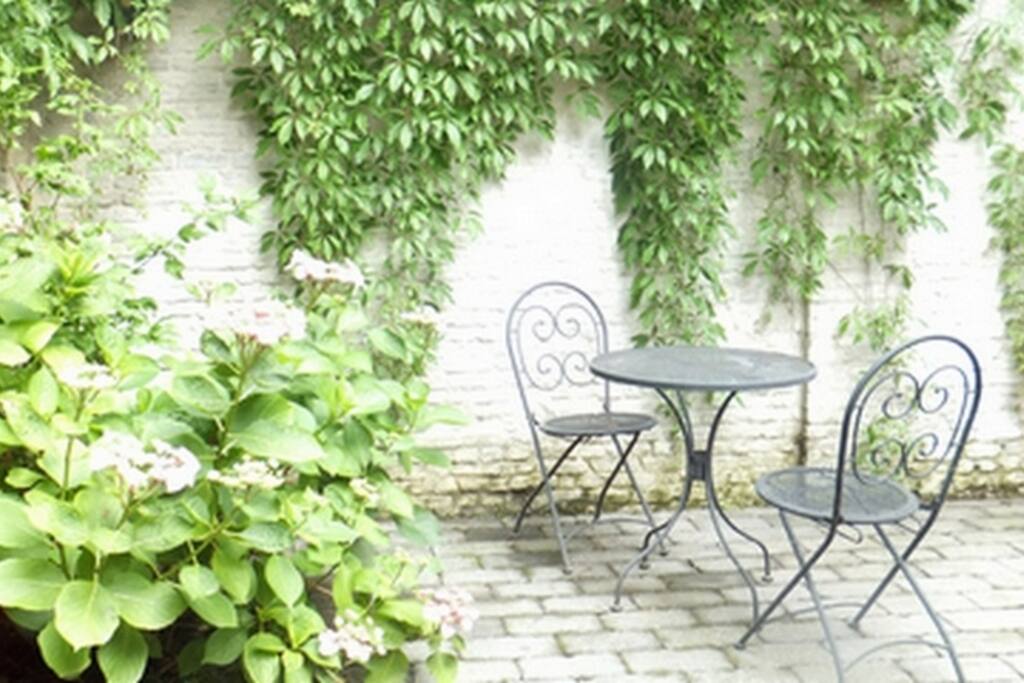 房源
Anuta B&B

Nicely decorated studio at a green square in multi culti Borgerhout, from where tramways to the center of Antwerp and trainstation are easily to reach.
The studio has a cosy bedroom and bathroom with shower, seperate toilet and kitchenette.
When the weather is nice, you can take your breakfast outside in the city garden, or relax in the laying chairs.
In front you can enjoy the atmosphere of a lively, trendy neighbourhoud with lots of places to take dinner of have a drink.
Opposite the square you find Bar Léon, where you can enjoy drinks, breakfast and also dinner on some days.
You'll find paying parking places in the neighbourhood and rent Antwerp City bikes.
---
We were welcomed by Andrej in a lovely studio with a nice little patio. We stayed there when it was 30 degrees and it was still quite cool inside. It has a bike rental point across the park from which you reach the center within 15 minutes. Parking around the corner for about 4 euros a day. We enjoyed our stay!
---
De lokatie was makkelijk te vinden. Het huis ligt op 5 minuten lopen van halte Zegel/Roma aan de Turnhoutse baan. De vriendelijke ontvangst was zoals afgesproken door Andrej. De kamer is ruim en heeft een keuken/annex badkamer. goed als basis om de stad te bezoeken, minder geschikt als verblijfsruimte. Tegenover het pand aan het Krugerplein is een gezellig café, Leon. Wij hebben er een eenvoudige maaltijd gegeten. Deze lokatie is ideaal om na een cocertbezoek in theater De Roma ( heel mooie zaal, goede programmering) te overnachten. Het belangrijkste nadeel is dat er geen Wifi is. prijs/ kwaliteit verder ok.
---
I had a great stay! The pictures here really don't do it justice - the room is very comfortable and bright and the private garden is big and enjoyable (you could technically even barbecue there if you really wanted to). I also found the bed to be unusually extremely cozy! It's not the closest place to the city center, but I was staying in Borgerhout anyway, so for me it worked out perfectly. You can get a tram 2 blocks away and be in the center in 10 minutes. There's also a very relaxing park/square right in front, and a small supermarket right around the corner. Many many places to eat close by. There's only one VERY MINOR issue that I would like to point out, which is the wi-fi that was soooooo slow that it was practically useless. I had 3G anyway so it didn't bother me in the slightest, but just pointing it out in case you desperately need wi-fi for some reason. Overall, I would definitely recommend staying here if you're in the Borgerhout region.
---
- 40 jaar, instructeur Nederlands aan Anderstaligen, VDAB
- getrouwd met Dirk en moeder van Cyril, °2009
- in vrije tijd bezig met tuinieren, reizen (tot nu toe vaak in Afrika), koken
- eigen zaak in opstart: CSA De Kleibeek (kleinschalige landbouw + winkeltje directe verkoop) + Tine's groentemandjes
- B&B Anuta in Borgerhout in vroeger woonhuis
- voorzitter Wervel (Werkgroep Rechtvaardige en Verantwoorde Landbouw