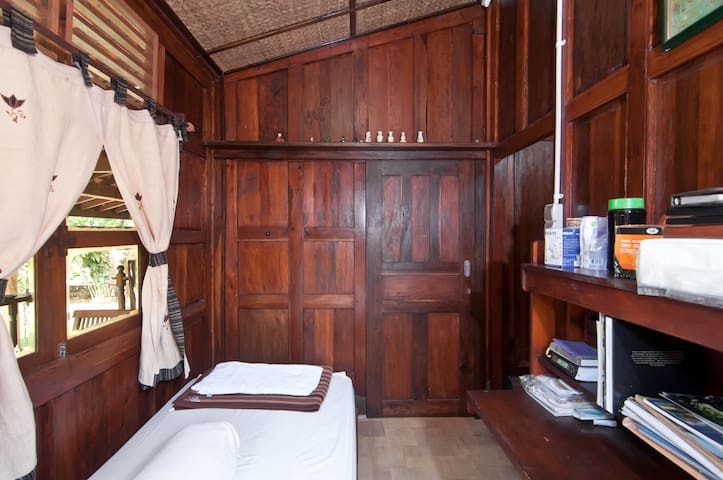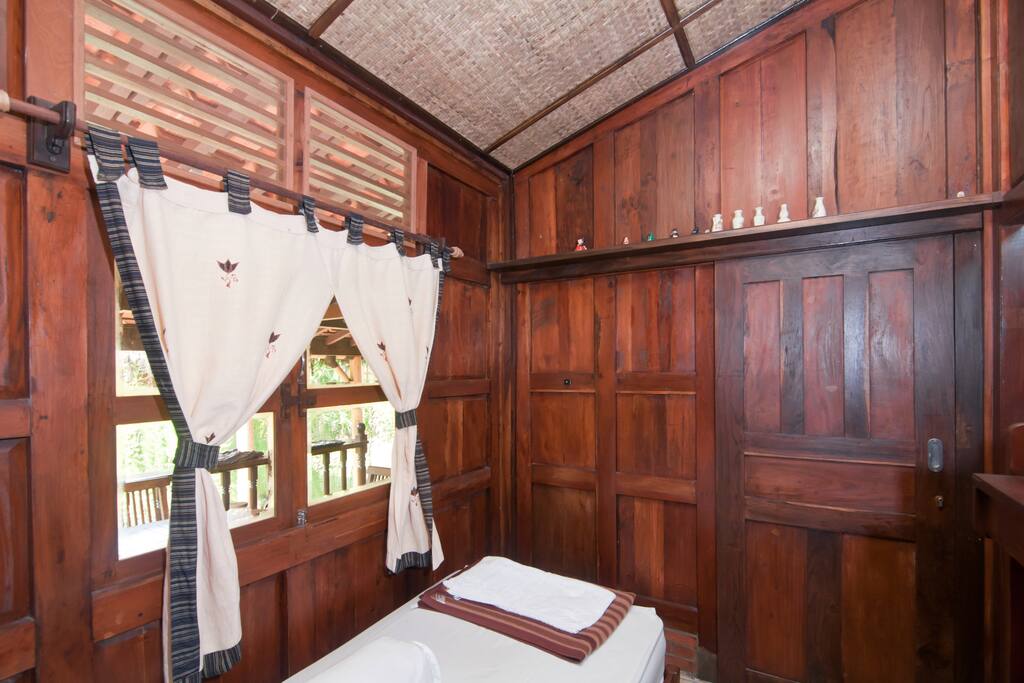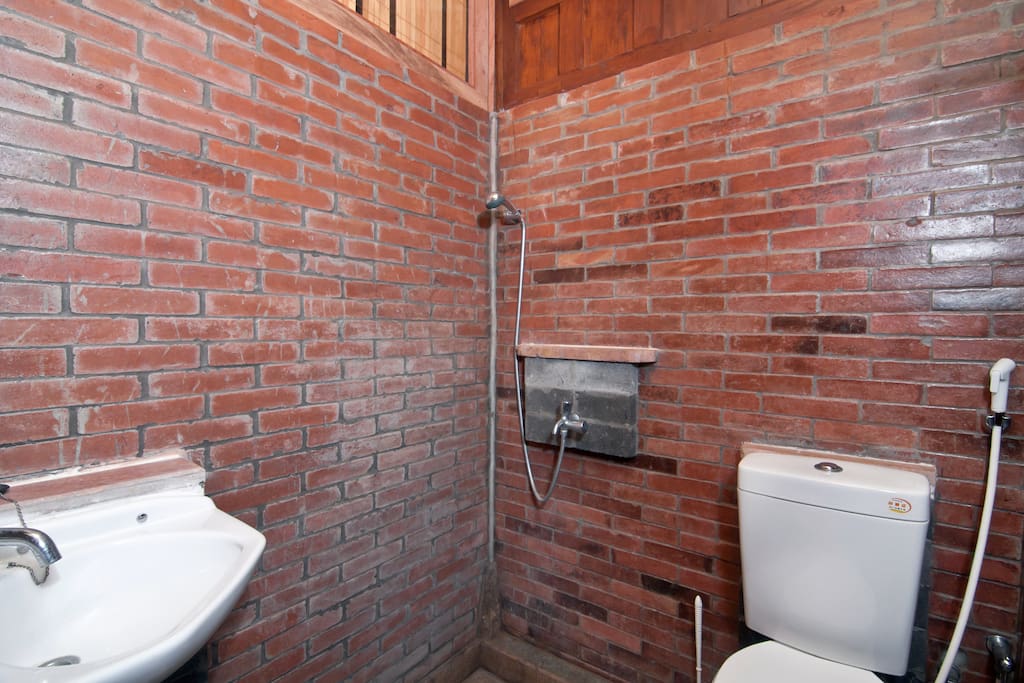 房源细节
Borobudur is a 9th-century Mahayana Buddhist Temple in Magelang, Central Java, Indonesia. The monument consists of six square platforms topped by three circular platforms, and is decorated with 2,672 relief panels and 504 Buddha statues. A main dome, located at the center of the top platform, is surrounded by 72 Buddha statues seated inside a perforated stupa
Omah Garengpoeng proudly present the unique experience by staying in traditional Javanese guesthouse. Omah Garengpoeng is lovely place to spend your holiday during your adventure in Borobudur. We are located near to the biggest Buddhist Temple (Borobudur Temple), Mendut Temple, and Pawon Temple.
Omah Garengpoeng has back to nature concept, which is you shouldn't miss it. Our staff are very friendly and ready to serve you. Our food also very special because it made by one of famous Indonesian CuisineBook Writer Mrs. LILY T Erwin.
This is a room with single bed. Breakfast are included in the price.
For your information :
Omah Garengpoeng is traditional guesthouse and based on Borobudur regulation, as a guesthouse we don't haveair conditioner, and room entertaiment (such as TV). But we have water heater.
My stay at Omah Gareng Poeng, was very good in every way. It is in a village area, very close to the little towns of Borobudur, and Mendut. Candi Borobudur and Candi Mendut and also little Candi Pawon, are all very closeby. They are monuments from the ancient Buddhis Sailendra culture, who lived in the area 1200 years ago.Everything at the guesthouse is pure Javanese in style, experience and friendliness. The manager, Wira is very helpful (with good English) and can arrange for transport and any other help or advice that you need, any time, day or night. There are bicycles there, which guests may borrow, too. The traditional Javanese food was very nice, and the rooms have all that one needs. Wifi is good, beds and pillows comfortable. You have your own shower and toilet within the room and a desk and TV. (But who wants to watch TV when in this beautiful and historic part of beautiful Java?!) Highly recommended place to stay.
---
Yang's place is truly unique and one of a kind. She has a lot of wooden carvings and ornaments displayed everywhere. The room is very comfortable, clean and has all the necessity you need. There is no wifi nor tv, this place is truly for you to relax and not get caught up with work. There is very authentic javanese and 'village' feel here. So if you are looking a city gateway unique experience, this would be right choice.
---
I am a local teacher in Malang, I tech chinese language. My parents take care this guest house, Iam the marketing. My mother is a chef, she very patient. She also a writer, her speciality is writing cook book. My mother write a book about Borobudur sorrounding which is publish by Gramedia publishing Compony.
语言:
Bahasa Indonesia、English、中文