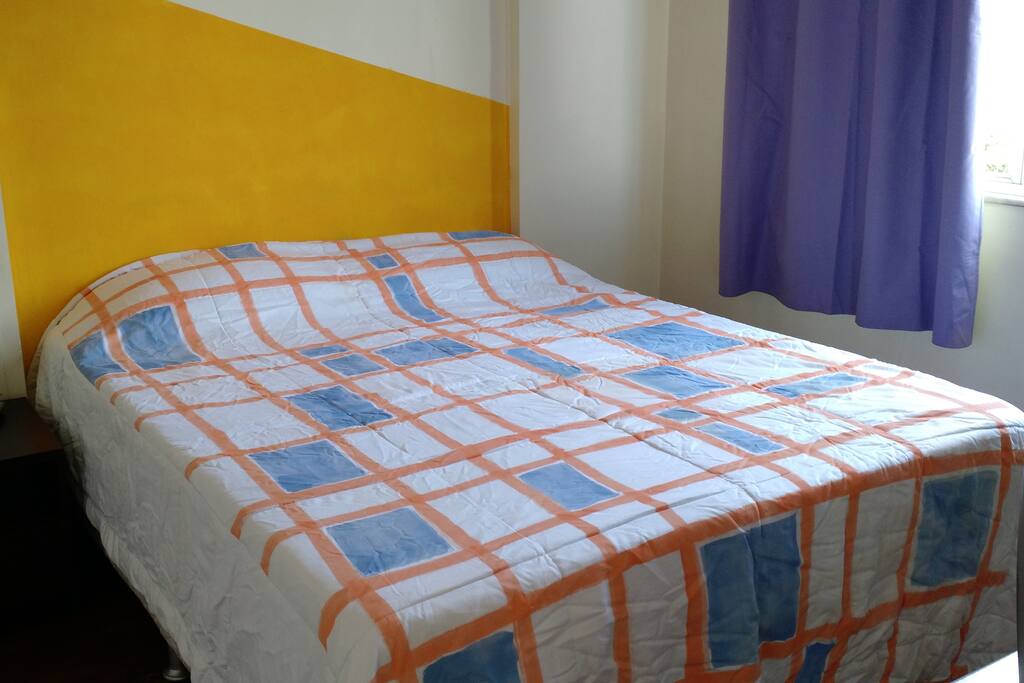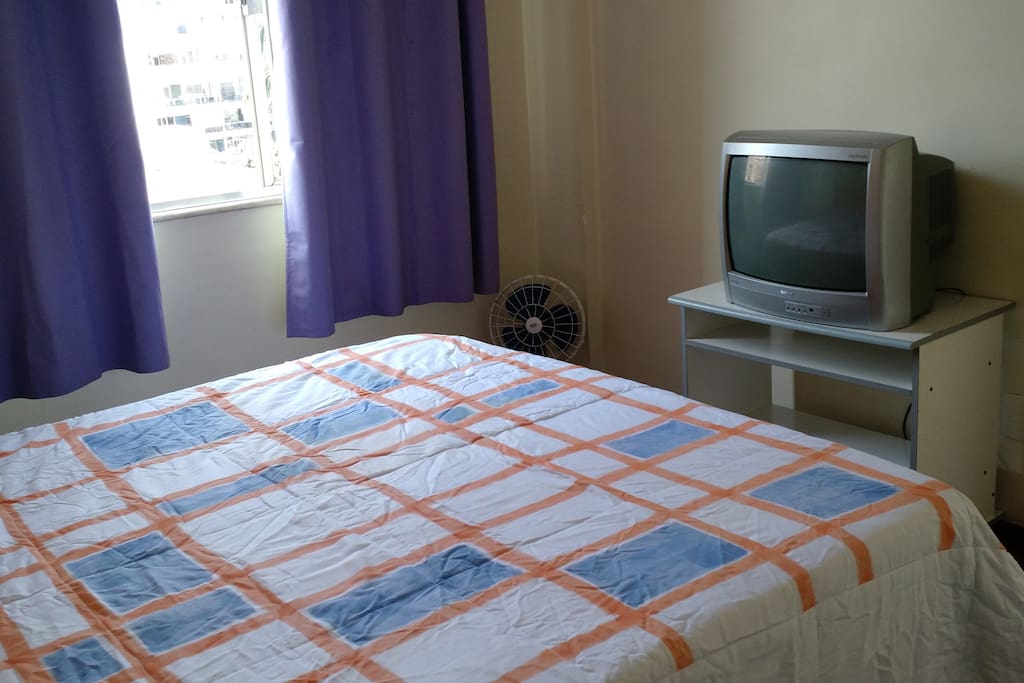 Nice and affordable flat in a cozy and safe part of Copacabana. Very quiet place although you can enjoy all the facilities of the neighborhood: supermarkets, bars and more. Many options of transportation nearby and just 3 blocks to Copacabana beach.
与房客的互动
I´ll be pleased to help you during your stay.
---
O apartamento da Evelyne é muito bem localizado, é um apartamento grande, tem espaço com tranquilidade para grupos pequenos de pessoas, o atendimento dos porteiros foi excelente, e pude me comunicar com a Evelyne com tranquilidade. Único porém é que o apartamento fica bem claro, pois uma cortina ajudaria a combater a luminosidade pela manhã.
---
There is not Wi-Fi in the flat. Evelyn said us we can find Wi-Fi everywhere, on the beach, but that is not true. It is really difficult to find even a cafe with Wi-Fi in Rio. The house is not bad and although there is not Wi-Fi, we stayed a few days more because it is not possible to find an apartment as it is said to be in this city. We rented a whole flat which was a room in a shared house , we booked a hotel, which wasnt a hotel. So still this can be a good place to stay. The house wasnt clean as you can expected and there were old dishes in the frigde, but this is Rio, dont forget it!
---
The house was big but there was no Wi-Fi. As we couldnt predict that, we learned after doing checkin. Evelyn said we can find Wi-Fi anywhere on the beach, but it is really difficult to find places with Wi-Fi in Rio. The frigde was full of old dishes, we stayed in this house more than we asked for because we also saw other places in Rio which were worse. It is really difficult to find a "normal" place in this city, so even though there was not internet it is a good place to stay.
I kindly respect the comment above. Nevertheless, it´s important to mention that it´s not shown in the announce that the accomodattion has wi fi available and it was not asked before doing the reservation. After the check in, I tried to help, giving examples of places which I thought that could offer this kind of service for free. Additionally, during the stay, there were extra requests such as extra keys and a extra blanket, which were promptly provided. Ih the end, my evaluation is that the stay was satisfactory in many other aspects, what is confirmed by the fact that the guest decided to stay 6 (six) days more, applying for a new reservation.
---