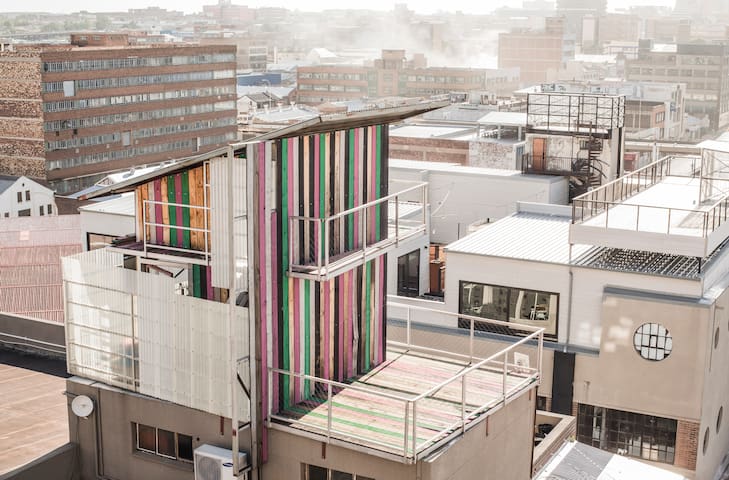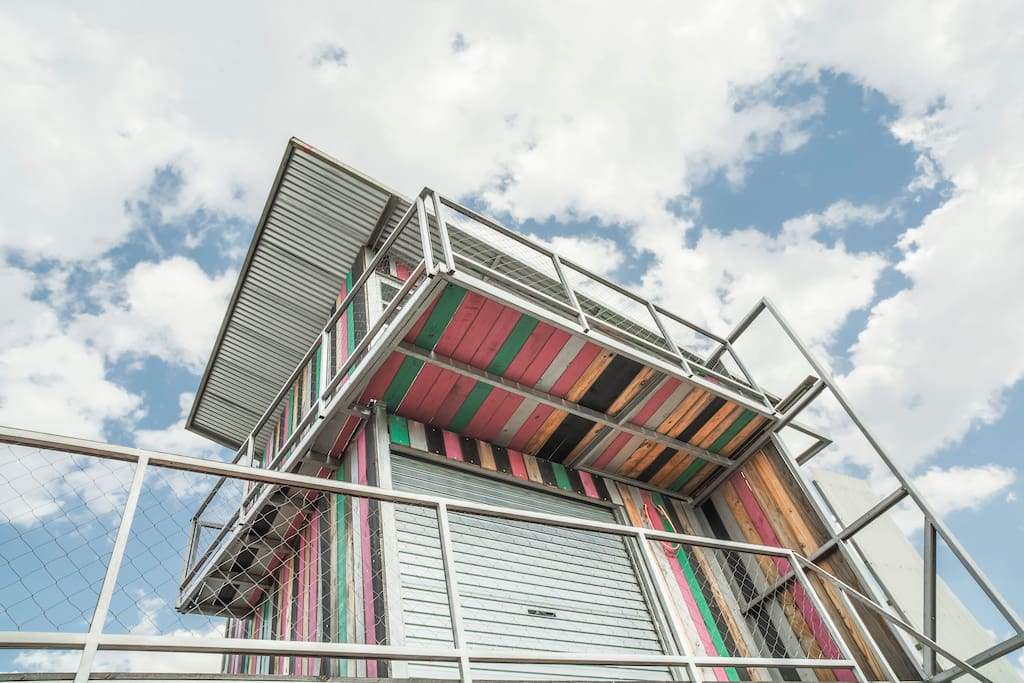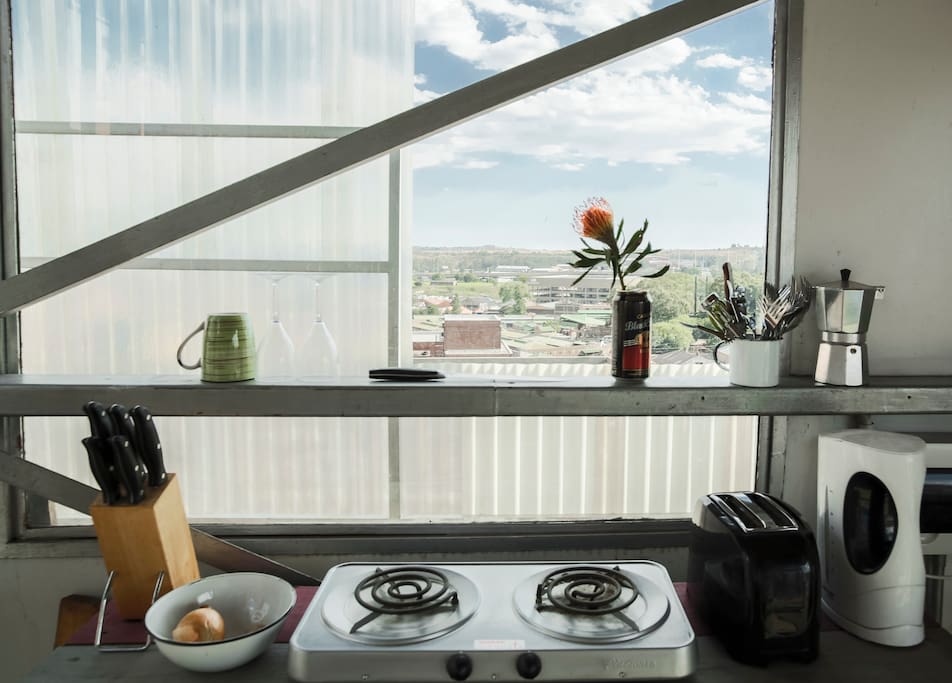 Great space for nomadic travellers who are interested in a truly unique, authentic Johannesburg experience. This is more than just a lighthouse structure but also an art piece. Great for summer days.
房源细节
Spend the night/week in the heart of the Maboneng Precinct, a vibrant neighbourhood on the east side of Johannesburg inner-city. The light house ( Relay "Situations Space Program") forms part of Curiocity Backpackers and is located on top of The Main Change Building, a former industrial building reconverted into offices, retail and cultural spaces.
Live an authentic urban experience and enjoy all the art, cinema, fashion, theatre and culinary offering in the Maboneng Precinct.
- 360 degree view of the city - Kitchen -Bedroom-outdoor shower & bathroom
Built by:
Kerim Seiler

房客使用权限
The Relay is at 20 Kruger street. You can check in at 302 Fox street, Curiocity Backpackers 3blocks from the Relay. Our friendly receptionist will be able to give you an orientation of our city like no other.
Look carefully into this neighborhood before deciding to rent this place. The 2 blocks surrounding the hotel are hip and safe but beyond that are some of the worst neighborhoods in Jo'burg. I know there is a strong urban revival movement going on, but do your diligence before booking this place.
---
The Space Station was a wonderful and memorable place! You'll never stay at another place like it. Great views and Great location right in the middle of Maboneng. Walkable to restaurants, street art and museums. Definitely recommend!
---
Truly, an incredible and unique location in a very exciting neighborhood in Joburg. This is affiliated with Curiocity and they made us feel very welcome - even taking the time to help us carry our bags up to the top and walking us around the neighborhood to show us the cool bars, markets, and restaurants. The "treehouse" perched on top of a 6-story building has amazing views, a comfortable bed, and basic amenities. Great experience - would love to stay here again next time I come to Joburg!
---
Maboneng, meaning 'Place of Light', is a fully integrated urban neighbourhood on the east side of Johannesburg CBD. Both a mixed-use development and urban community, Maboneng is home to several independent retail, restaurants and entertainment venues as well as loft apartments, offices, film and sound studios, a hotel, a museum and creative factory spaces. As such, the Maboneng Precinct offers a range of well-designed and affordable spaces within an urban landscape in Johannesburg. With all its offerings, Maboneng has proved to be a popular destination for both local and international tourists.