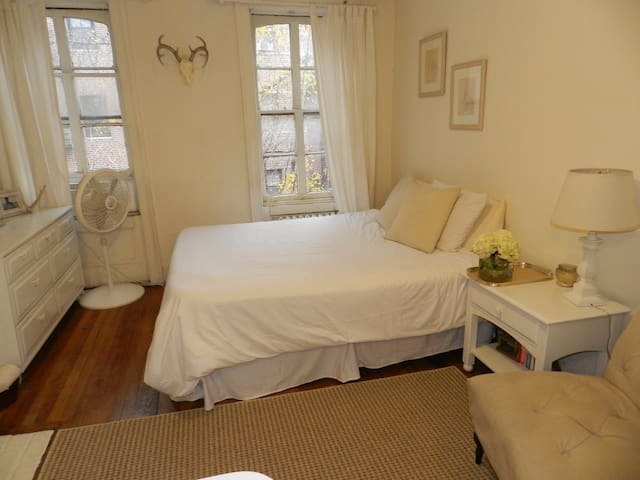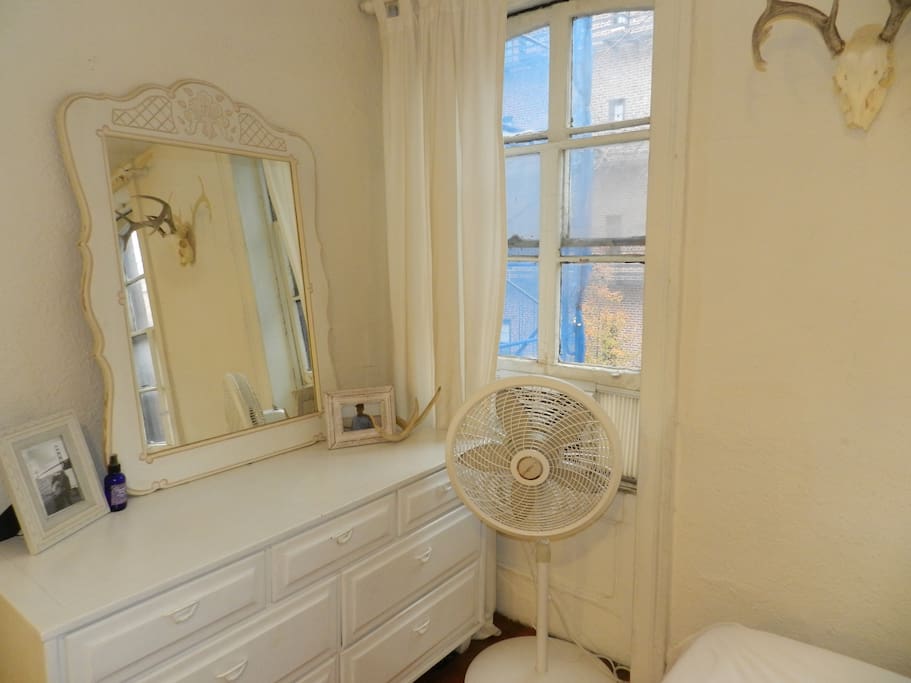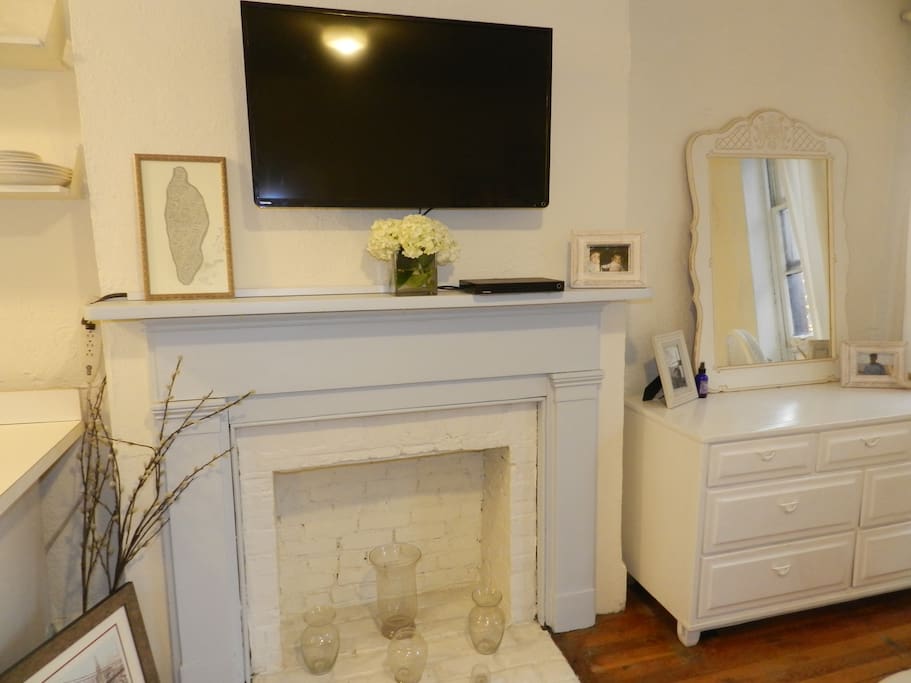 West Village Studio, Prime location
This West Village Studio is in the best neighborhood in New York. Surrounded by fun bars, amazing restaurants and great artisanal shops, not to mention major subway lines for easy transport throughout New York!
---
Our experience was fantastic - Emily met us at the apartment and gave us a great list of local recommendations, some freshly ground coffee, and a bottle of wine. The apartment was adorable and in a great location. Emily was very responsive and helpful. We would love to stay here again on our next trip!
---
Emily met us at the apartment when we arrived. She was super friendly and explained all the details about the apartment, as well as provided some recommendations for restaurants and bars in the neighborhood. She also left us a bottle of wine, fresh coffee from a local coffee shop, and creamer, along with some fresh flowers on the nightstand! The apartment was pretty small (but this is in the description and is accurately depicted in the photos), but it worked just fine for me and my husband for a 4 day stay. The neighborhood is amazing! Super cute, lots of bars and restaurants just steps away, and seemed very safe! Emily, the apartment, and the location were awesome! We would absolutely stay here again!
---
Emily was very accommodating and allowed us an early check-in as well as for a late check-out. She was very quick to answer any questions or concerns via email and or text and was a great host. She even left us a bottle of wine and fresh ground coffee for our stay. I definitely recommend her place. Thanks again Emily!
---
My stay was wonderful! Very comfortable and in a safe neighborhood. The place is in an amazing location - everything is walkable - and Emily did a great time in recommending places right around the corner. She was warm, welcoming and even though I didn't need to reach out during my stay, I feel confident she would have be responsive. Additionally, there was more than one person on the house rules sheet to connect with any issues. Bonus was the small bottle of wine and coffee - really enjoyed it. Thank you for sharing a wonderful place!
---