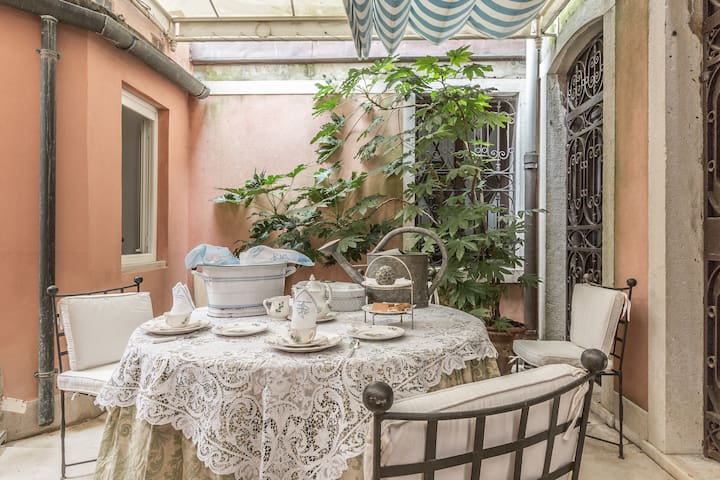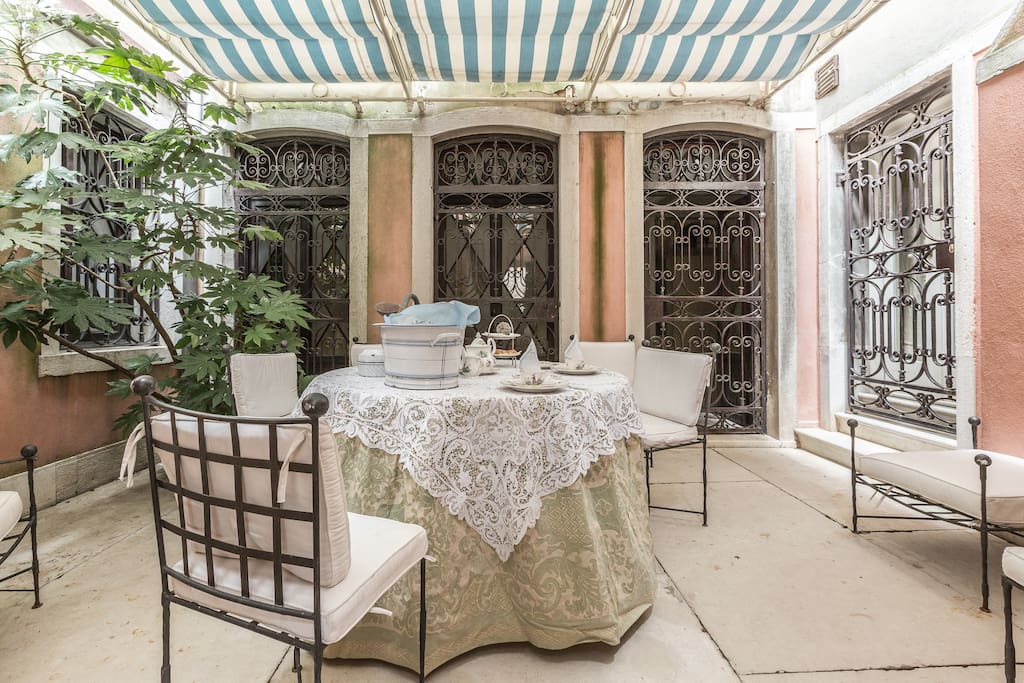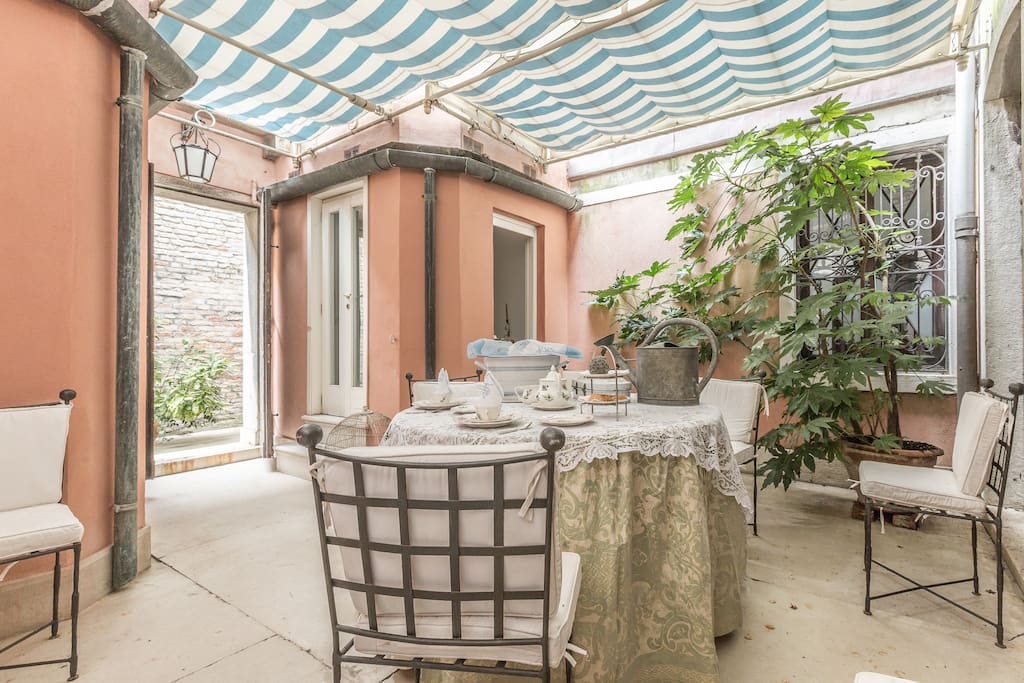 Luxury and wonderful apartment on the Canal Grande, winter garden, a double bedroom, a single bedroom, 2 bathrooms, internet Wi.Fi
房源
This fantastic flat is on the Canal Grande and it has a winter garden spacious and bright that can become the perfect escape during the very hot summer days. In the winter it is heated by special devices that allow enjoying this extra living area and dining in a very comfortable and spacious extra apartment's room.
The double bedroom have en-suite bathroom and it has an access to the winter garden. The single bedroom uses the bathroom in the corridor. The kitchen is fully equipped. The Living area facing the §Canal Grand is very bright and it has a very exquisite furnishing that allow the guest to enjoy the view of the Canal Grande from a comfortable seat or sofa. The apartment is not suitable for children under 12yrs old as the quality of the furniture is too delicate.
The paintings along the whole apartments remind of a vineyard or a Veranda in the islands of the Lagoon where the Venetian still produce their famous vegetables and wine that has a particular salty taste.
This apartment is the perfect location for visiting Venice and enjoy the rhythm and style of the Ancient city with all the comforts of being in the residential part of the town where traditionally the Venetian families have established their residence since the 13th century.
---
The Red House Company is a property management organization that operate in Venice delivering top quality apartments to international visitor's and tourists that want to experience Venice from a different point of view. Living the town at a citizen level instead of the classic and anonymous Hotel stay.
We have registered as a company after one year of web marketing consultancy and we now manage various property in Venice with a high standard service and personal relationship with ll our guests.
The Red House manages properties of different owners and we have built a reputation thru our quality and intense attention to details and guest's satisfaction.