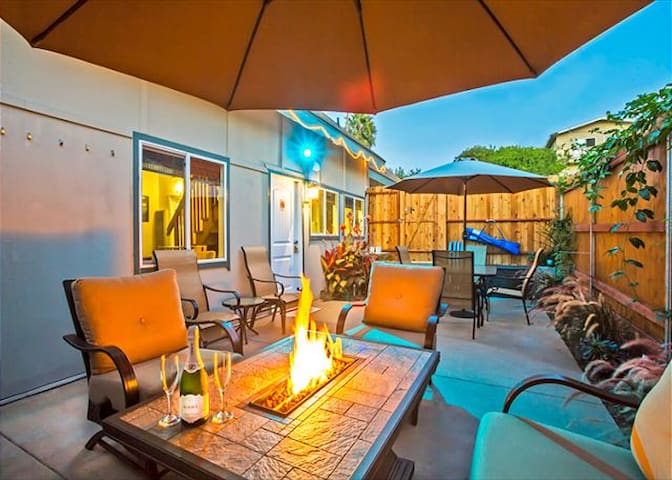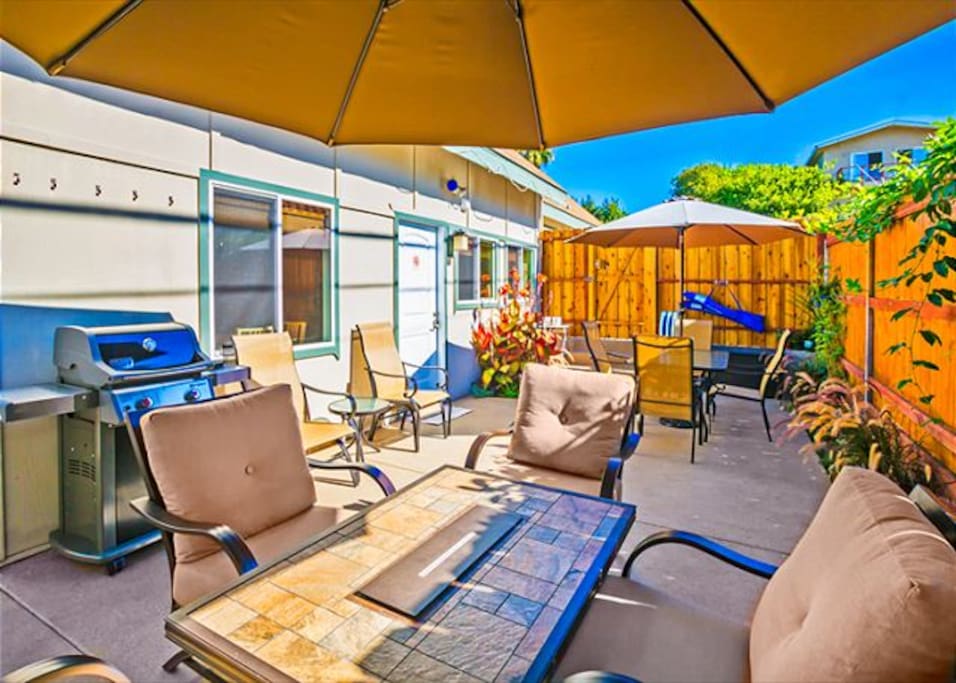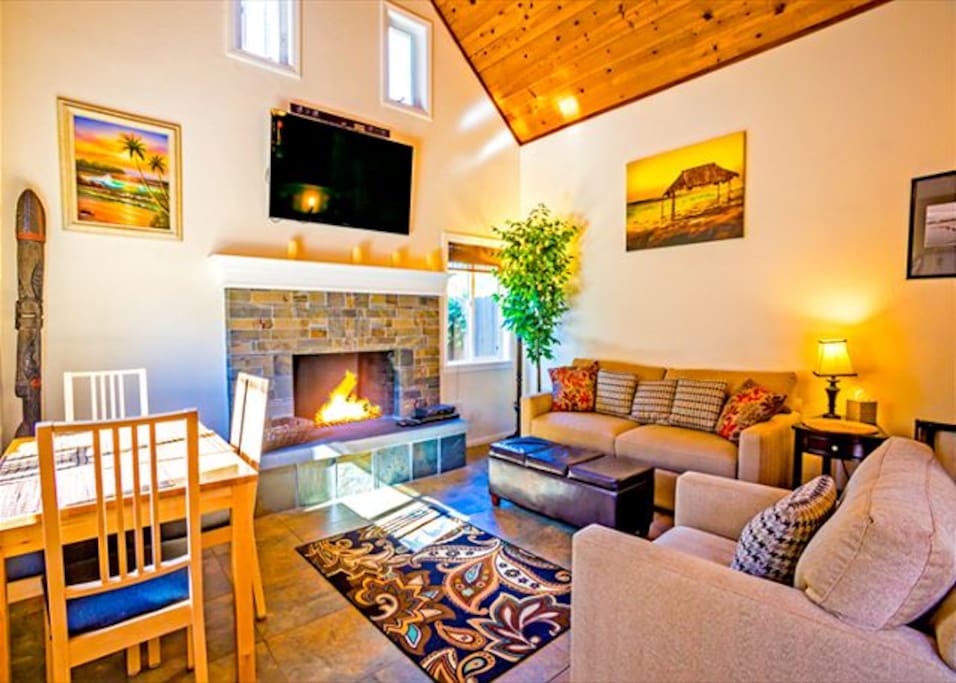 Completely remodeled, 2 bedroom 2 bath home located a short walk down the street to world famous WindanSea Beach. Home is located in an quiet coastal residential area & features new interiors throughout including; new furniture, kitchen appliances, cabinets, bedding, linens & baths.
Include:
New 60" flat screen TV in Living room, 47" flat screen TV in master bedroom with private patio and awesome outdoor Fire Chat table and lighting to enjoy the eves .
Cheaper on V0b0
Air Conditioned
---
Roland's place was clean and comfortable and in a nice, quiet neighborhood. Roland was easy to communicate with. One thing to note is that if there are different groups staying together, the home is not super private—there's no doors separating any of the bedroom spaces. It was j…
Oh I wish Anna had called me so I could have showed her that there are doors. There are SLIDING POCKET DOORS that are in the wall that slide out. The master bedroom is located on the far east side of property and the 2nd upstairs bedroom is located on the far WEST side of the property.
---
It was a nice house. Convenient location. House is a bit smaller than I expected. You open the front door and enter into the master bedroom which is a bit unexpected. There are several instructions and do's and dont's stuck across the breadth of the house. You are expected to tak…
Reply to this comment: "There are several instructions and do's and dont's stuck across the breadth of the house. You are expected to take the trash out if you stay the weekend." This statement is simply UNTRUE. There is not any note anywhere in our home that reads or implies..."Do's and Don'ts" If we could post a photo we would. What we have is 2 simply notes posted in the kitchen so your guests are reminded - When trash goes out to the curb for pick up. (Once a week) - Guest departure checklist. As we entrust our home to a guest to occupy, we have a mutual expectation of the guest receiving a clean, sanitary, nicely decorated fully stocked rental home and we the owner have an expectation that our guest will be a good STEWARD of our home we entrusted to them in that our expectation is our guest will not leave excessive trash in our home. Unfortunately though, this guest was not a good steward of our HOME and did not choose to follow the departure checklist and left our property in a a, messy condition. They left abundance of trash throughout the property, and extensive food crumbs\droppings on the floors, an abundance of empty water bottles appeared to have be dropped\thrown behind and under both beds and overflowing in trash bins in bedrooms. This guest did not care to perform the agreed rental agreement item 'Departure checklist' he was aware of it prior to deciding to rent our home. Trash was not removed caused odors. Hopefully this guest will read this constructively and strive to be a cleaner guest who will follow the agreed upon House rules\Departure checklist so other Owner\Operators will want to trust him to care for their home. Overall this guest was NOT a bad guest, just untidy.
---
Our Family stayed at the beach house for an extended weekend and it was a great fit. The location is perfect as it is in walking distance to everything you could need. The home is cozy and clean. All of the necessary comforts are provided. The Host, Roland, was very helpful and p…
---