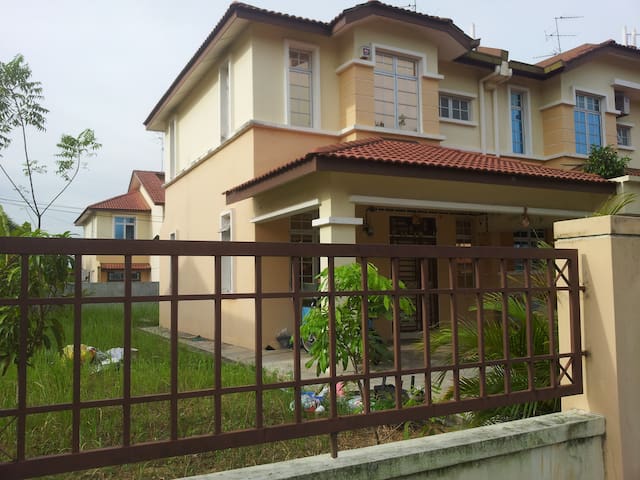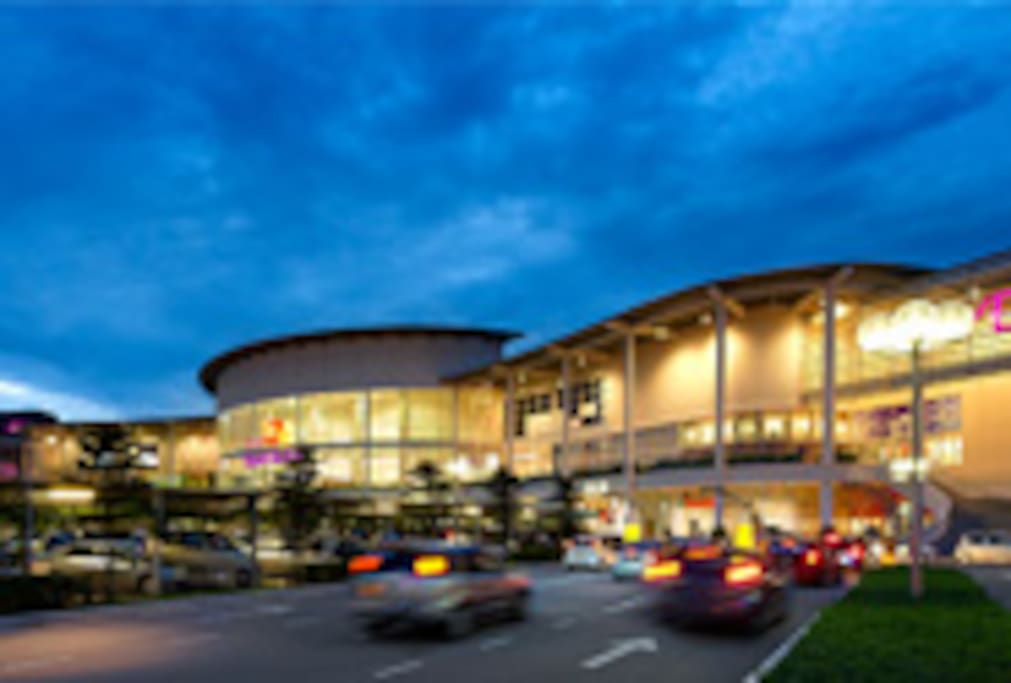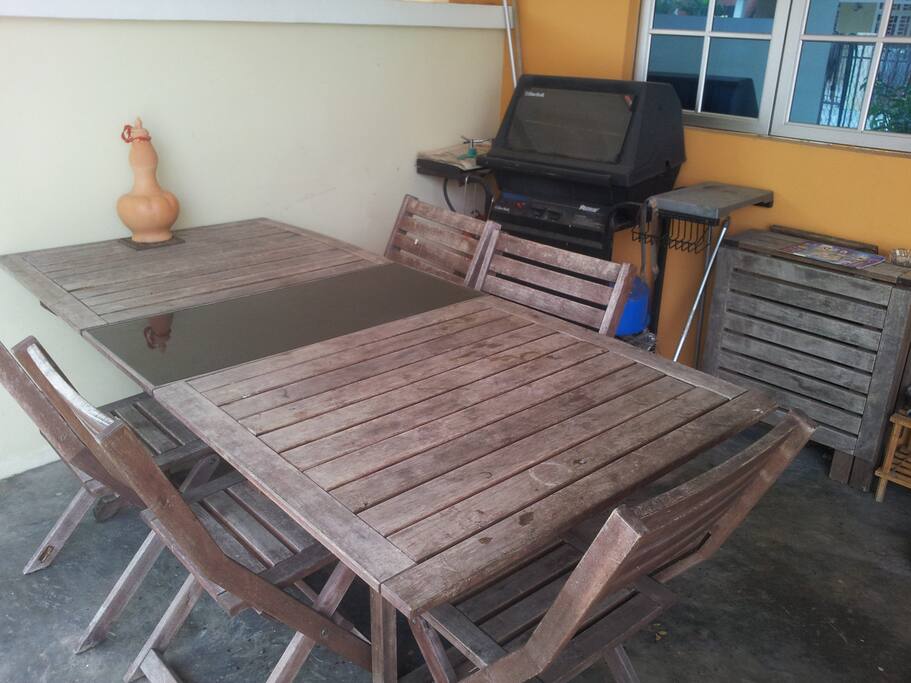 此房源的描述已由谷歌翻译从英语翻译成您的语言,但谷歌翻译并不能保证翻译的准确性。
房源
武吉加岛(Bukit Indah)是一个高档住宅区,很有趣,非常安全,距新加坡仅15分钟路程。位于优越的地理位置,距离Jusco购物中心有5分钟的步行路程,距离巴士站有3分钟路程,搭乘巴士前往新加坡或柔佛州的其他地区。
一间舒适的客房设有一张双人床,全套空调,夜床帘,平面电视和热水壶。单人,可以使用电视,电磁炉,洗衣机和冰箱。免费WiFi。
找到新加坡住宿的人是一个很好的选择。巴士站位于酒店外面,搭乘直达巴士前往新加坡或JB镇。
生活方式:
朱斯科地区购物中心
特易购和巨型超市
高级餐厅提供国际美食
快餐店 - 麦克唐纳德,比萨小屋,肯德基等
会议中心
娱乐中心
健身中心
设施:
教育 - 教育,国际学校,学院,大学
娱乐 - 乐高马来西亚,柔佛Premium Outlets,Hello Kitty,Puteri港,Medini
医疗中心 - 哥伦比亚亚洲医疗中心,Afiat健康公园
柔佛国家行政中心在哥打伊斯坎达尔
其他注意事项
许多客人误认为我们在新加坡。距樟宜机场约五十公里,约一个小时车程。如果您从新加坡来,请乘坐直达巴士裕廊东站的CW3巴士,费用为4.00新加坡元。到达时给我打电话我会来接你。 (尽量避免来自林地,否则您必须乘坐出租车费用RM30)
您的预订是可以容纳2名成人和2名儿童的房间。如果有更多的客人,可以和我讨论。
---
This is the first and the last time I will book and stay in this bad and dirty cozy room !!! First of all, it's first floor of the shop house area, total 9 rooms by partitioning in 1 floor, 1 bathroom and 1 toilet, no water heater, simple few toiletries and look empty and no clean. 2nd, I booked total 3 rooms for rm190. Only 1 master room with aircond, another 2 rooms with normal stand fan provided, fitted with 1 queen bed and one table, it's very small without window, hot and dusty!! 3rd, master room is acceptable but below average, due to dusty and unfurnished. 4th, living room, with one 3 seats sofa which is very dusty and smelly and broken, one 24 inch TV set, I dint touch it, no clean at all. 5th, for security matter, the entrance door of the floor is broken without locker, only u can lock it at downstair entrance door. I kept all the photos of what I mentioned but unfortunately I can't upload it here. Lastly, the host is unfriendly and rushy, quickly settled down and go back once received my full payment. The first time I booked the homestay with badly experience and together with my old parents and my cute daughter.
Vince was asking for 3 rooms for a night during the Holiday season (Hari Raya), and I had told him that my place is full. He persisted so I told him that I had another place that is a shop house which had not been used for several weeks as it is being readied for sale. I offered him a special price of $15.00 per room. The moment they arrived, his parents started to complain. They were not happy with the security although they were given keys to the iron gate and the room keys. They also complained that there was no hot water. They were also the only party staying at the price. I wondered if his parents know about the rate that he is paying for the place. Rather then revealing the rate that he was paying or to argue with them I left asap. When I handed him the key, it was already around 6pm and they had booked for a night only. This review is base on the accommodation of another location and does not reflect the many glowing reviews that we have received for cozi home which is being offered here.
---
This was our first trip down to Johor and yet we had an unpleasant night stay.. - The rooms were smelly and become unbearable throughout the night, found unclear rubbish just outside the door. - Spider cobwebs found on the ceiling and the bed. - heavy dust on the table fans. - bathroom was dirty, we even faced water disruption in the middle of our bath! - broken sofa chair. - host not responsive, very slow in answering to phone calls and sms.
---
As all others say, to travel safe, be vigilant always. This is our first time using Airbnb and to Bukit Indah, great experience. Nice to meet Malcolm and his wife, a very easy going couple, a dog which my youngest kid scare but love to have. We only stay for a night and Malcolm is kind & helpful to pick us up at Aeon and show us where to eat. Bukit Indah was a peaceful, nice town with friendly people. We wish to discover more about exotic underground spots in this city, to learn more about Malaysian history and culture if we visit him again in future.
---
I stayed in Malcolm's room above the shophouse. I'm working in Singapore so it's a great spot and very convenient for getting over the Second link at Tuas. The bus stops right outside. Malls are 5 minutes away as are big supermarkets and plenty of choice of good restaurants in the area. Malcolm was a great host and really went out of his way to help me settle into life in Malaysia. And Sunday barbecues were great! I extended my stay by a month.
---
Do not go there: Malcolm lied on the listing so I paid a room that I didn't book which was horrible.
---
Big bang for the RM buck! Located in clean, safe, and convenient area (access to the mega mall, Aeon, decent restaurants, massage salon, Legoland, etc), the room was was maintained clean and neat with all the necessities (wine opener, glasses, water, power adapters, etc) were readily borrowed by the courtesy of the host, Malcolm and his wife. Malcom provided not only the bed but also breakfast (coffee and milo), so it was actually bnb. :) Never thought I would meet with a person in Johor who understands the paradigm shift in the IT by the cloud and Amazon :-p - no wonder why he is a host in AirBnB! I will have no single hesitation nor give any second thought if I come to stay over in Johor again.
---
Hello. after living 35 years in Singapore, I moved to Johor, 7 years ago, Bukit Indah is a fast-growing area within the Iskandar district. It is a vibrant and very safe area. I am a qualified English teacher, HOD at "REAL" and Austin International school in Johor, Nowadays I am involved in mentoring students and running 2 Glamping sites - Kota Tinggi and Janda Baik. I am fond of meeting people and getting to know them better.

My Glamping site is always ready for visitors. I like to keep it clean and uncluttered, every visit will be a new experience for visitors and you will return with a fond memory.

My motto is - "Numquam advenit dies crastinus"
- tomorrow may never come. Seize the moment while you can.




语言:
Bahasa Indonesia、Bahasa Malaysia、English、中文