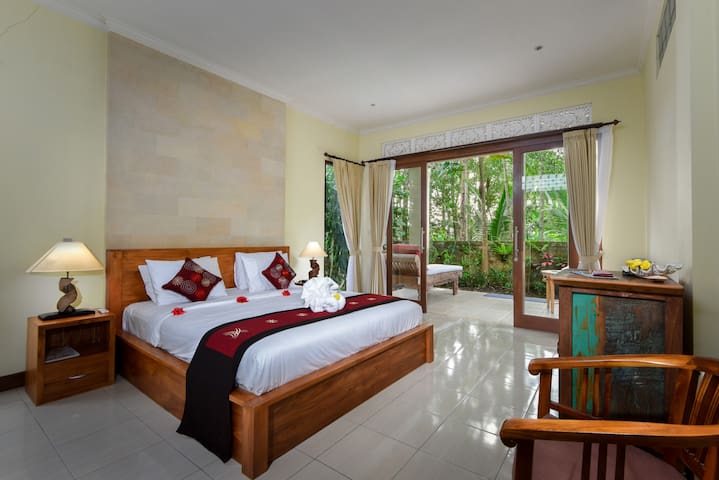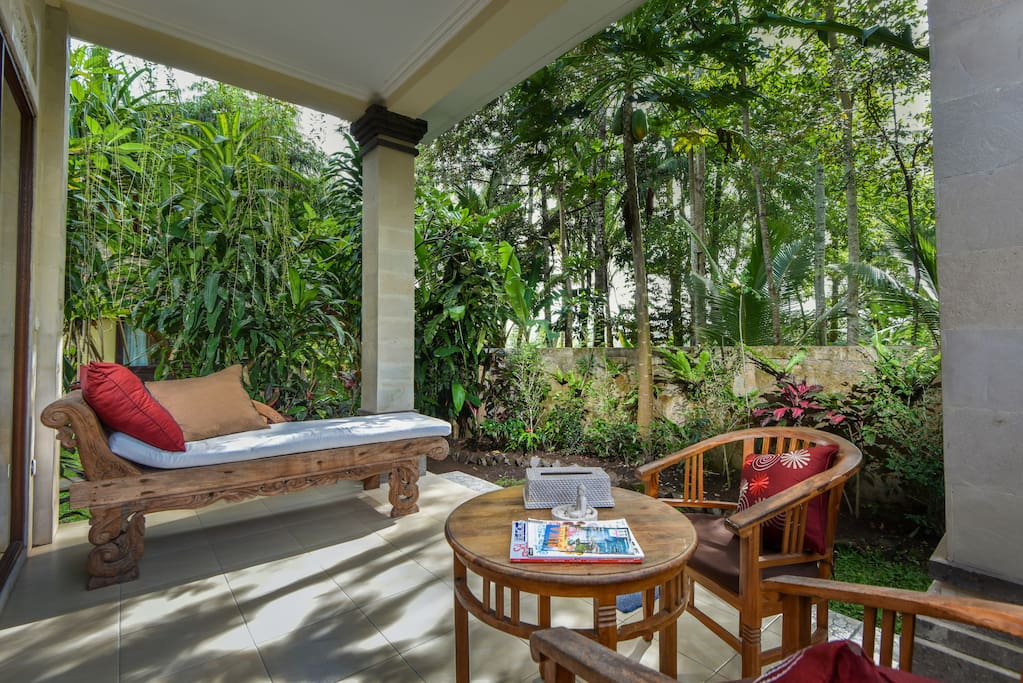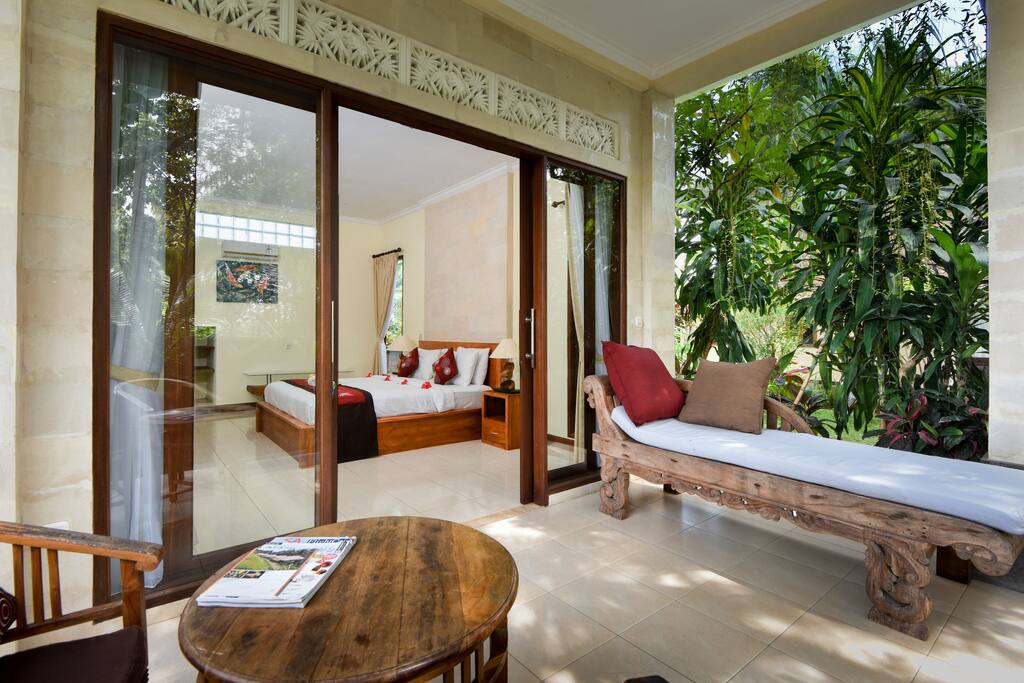 Experience authentic, Balinese life, and stay with a Balinese family.
Safe, quiet, near nature, near big hotels such as the Royal Pitamaha Hotel, Amandari, Mandapa, the Ritz-Carlton Ubud. Near many restaurants, museums, and souvenir shops, as well.
---
Ketut welcomed us like family and made us feel at home straight away. Our room was beautiful and tranquil, very clean and had a lovely area to relax outside. The room is set in a stunning temple setting and as well as other guests you live amongst Ketut's family who are all very warm, friendly and kind. Breakfast was also delicious! We would definitely come back and stay here again in Ubud. Thank you Ketut!
---
It's my second time to stay in Ketut's house. His new jungle sunrise room is new and nice, have big patio facing trees. Surround by natural sounds, room is quite and very bright with sunlight. Prefect for single or couple to stay, I love the half open bathroom with hot water and bathtub. I was lucky to join their ceremony during my stay, wearing the Balinese tradition dress to temple. Very interesting experience if you could just happened in the right time here. Ketut is very helpful and reliable host, his family live in the same village, so he could immediately assist you with all the required. His house is not far from center with scooter and convenient to go anywhere in Ubud. It's always great and happy to come back here and visit Ketut's family. Thank you very much and see you next time. Daphne Wen-ya
---
Our stay was amazing! This room is exactly as the pictures show, very quiet and secluded with a beautiful jungle backyard. Ketut and his family were extremely helpful and friendly. They always made us feel right at home. His son Wayan was very nice and gave us a wonderful day tour. The breakfast and coffee were amazing! We could not get enough. Would definitely stay here again and highly recommend!
---
Stayed with Ketut twice in the last 6 months and it's fair to say that by now it's my home in Bali. Him and his family are amazing people - kind and helpful in every situation. This room is on the first floor of Ketut's new guest house located at the end of a green and quiet family compound. It's overlooking the rainforest (with squirrels!) and has access to a mini garden. Big windows allow for lots of natural light and bathroom is in the open air, making you feel one with the nature. Compound itself is located a little outside Ubud city center, which I really love - makes it extra quiet and special while being only a few minutes drive from all of the action. Sunrise, sunset and tropical storm watching are a must while sitting on the sofa on the room's terrace and having a cup of tea. Would absolutely stay here again, thank you Ketut!
---
I am a licenced tour guide by profession. Educated in art school, I am also a part-time painter. Living in a traditional Balinese compound which has several maintained rooms to rent. Naturally I have broad knowledge of Bali and will be happy to take guests around for a proper tour or give them information for free. My ultimate goal is to give our guests memorable experience in Bali.
语言:
Bahasa Indonesia、English