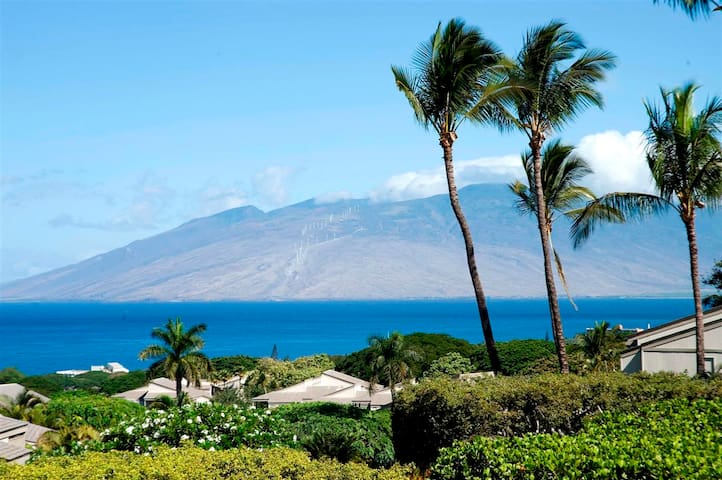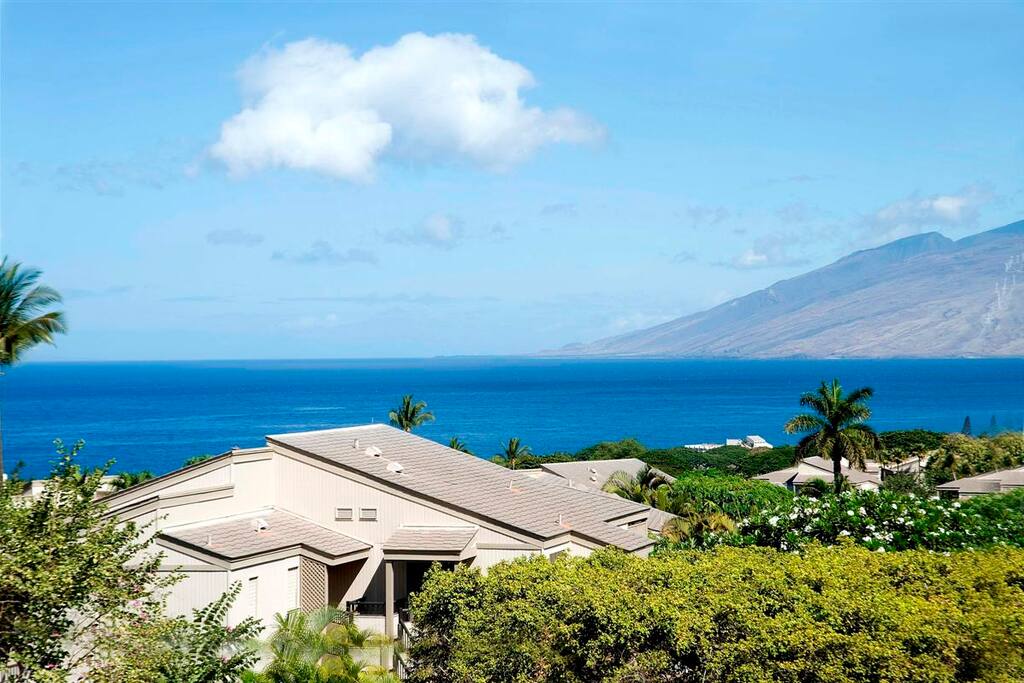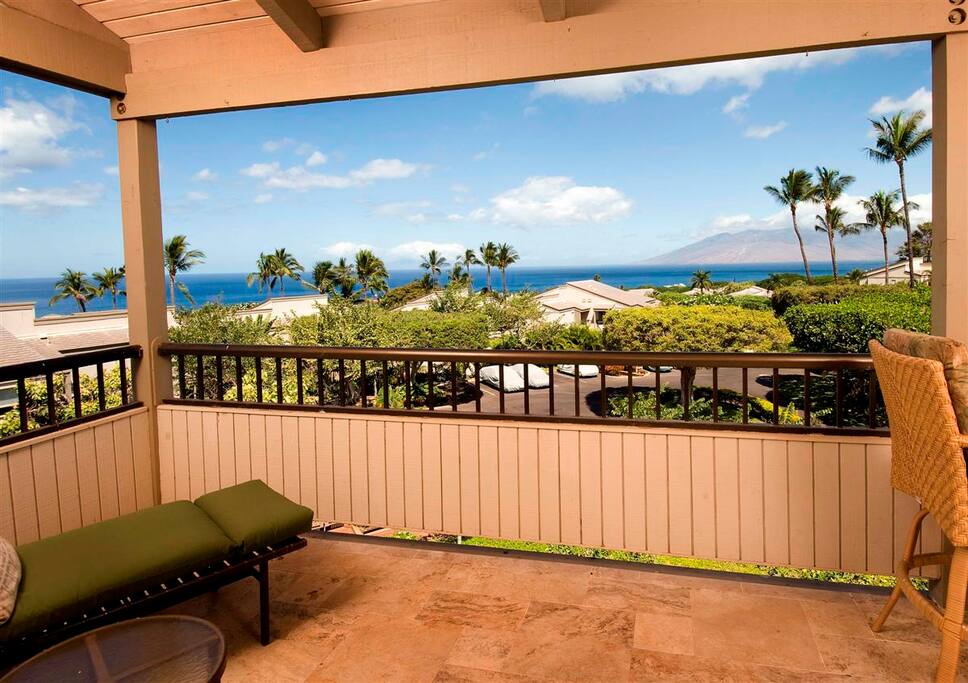 Wailea Ekolu - 2BR - Oceanview Townhome !
The townhome was great, you don't have to worry about upstairs or downstairs neighbors! Parking was right out front. Check in and check out was easy. The house was well equipped and comfortable. The view upstairs was amazing! We had our coffee on the lanai every morning. The bed was also comfortable, which is important for a good nice sleep. Thank you Laurie!
---
We loved staying here! We checked-in to a clean and cool townhome, thanks to the A/C running. The Wailea Ekolu Village (the entire complex itself) and the surrounding Wailea town were generally quiet the entire time. Perfect for relaxation, peace and quiet! You're minutes away from some great dining, the Shops at Wailea, and Ulua beach (clean, family-friendly, has bathrooms) amongst a couple other beaches. Laurie graciously provided various cooking supplies such as: pots, pans, cups, plates, glassware, eating and cooking utensils, coffee maker, and a toaster. There were extra linens and towels for use. The rooms themselves were spacious and easily accommodated the king-size beds and dressers. The guest room had both a king and single bed (I'm not sure if it was a Twin or Twin-XL), and yet it didn't feel cramped. The master bathroom has a shower, while the guest bathroom has a shower/tub combination. It was wonderful having the washer and dryer inside the unit. And, having basic beach items available in the unit ensured that we could start relaxing on the beach quickly. Laurie does provide a starter pack of soft goods. We only purchased extra paper towels and a small bottle of laundry detergent since we used the washer/dryer more than once. Do note that there is no maid service during your stay. This was perfectly fine for us, especially since the townhome was clean from the beginning. Laurie provides a dust pan, broom, and vacuum cleaner should you accidentally have sand in your shoes. Finally, communicating with Laurie and her management team was a pleasant experience. From the initial contact here on the AirBnb platform until the end, every person I interacted with was informative and responsive. I was very comfortable booking this townhome, and would definitely consider staying here again the next time I'm on Maui!
---
Our stay here was amazing! It was everything we were looking for and more. The location of the condo is great, there were great food options close as well as multiple beaches to check out. It's not really walking distance to the beach but it is a very short drive, less than 5 minutes. We will be back! Thanks Laurie!!
---
Beautiful home with a wonderful view! Everything was as expected and very lovely! Only comment is that it would be great to have a few minor start up items like condiments and sugar. These aren't always provided at vacation rental homes but when we have stayed at places that include them, it makes the start of the vacation smoother!! Also, we couldn't figure out how to get the Blueray DVD to work on the TV. Instructions would be great. Thank you for a wonderful time!
---
Amazing Air BnB! We had such a great week at this property, which was fully equipped with all the creature comforts and even the little things you forget you need to have a relaxing and enjoyable stay. The location is great - although it was a pretty long walk from the beach but only a short drive if you weren't feeling like exerting yourself! It was also only a short uber ride from the main part of town if you wanted to go out for the evening. Maui itself is beautiful and we thoroughly enjoyed our stay, we will definitely be back!
---