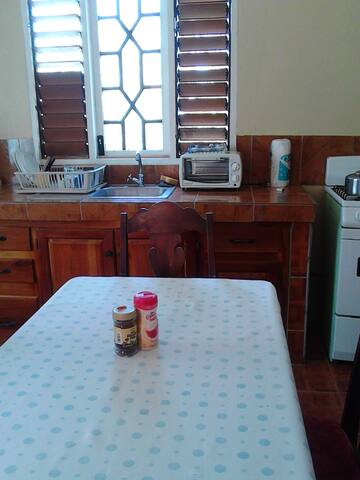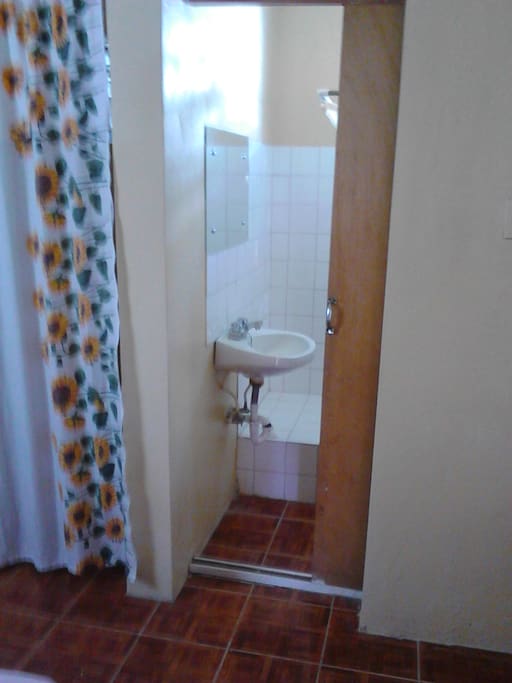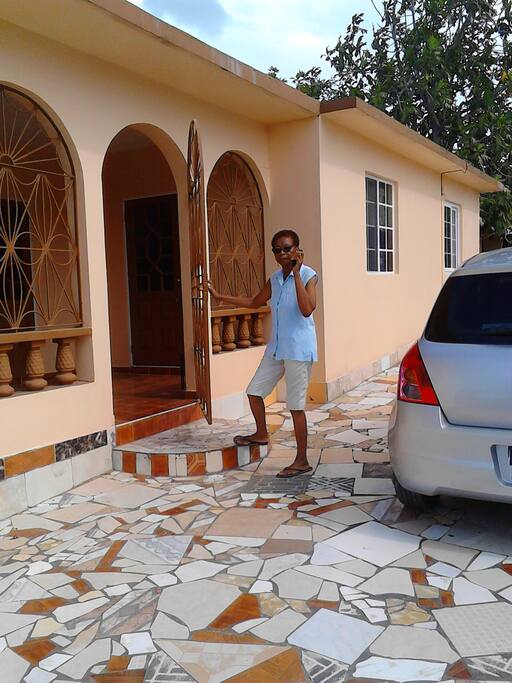 Welcome to my family home in the beautiful parish of St. Ann, Jamaica! Your private space with its own entrance is consisted of bed and bathroom and kitchenette. We invite you to be a part of our family setting as you discover our beautiful Island.
---
Ms. Maisie was a fantastic host. She greeted me with a warm hug when I got there and never hesitated when I needed anything. This was my first Airbnb experience and it was great. The private room is exactly as described and pictured except there is no washer, not that I planned to do laundry, but there is a hookup for one. I had everything I needed for living. The house is a quick walk to the taxi spot but far enough from the hustle and bustle of it all. Besides the occasional dog barking it was quiet. I would definitely stay here again. I've found a lifetime friend!!
Tiffany you are such a wonderful person keep on smiling let no one take it from you (laugh it yours) those kids of yours i am waiting to give them my personal hug i know you hug them for me, thanks for been at my place our friendship is for a life time thanks for those words of comfort thanks again God bless you and those kids. See you soon will keep in touch
---
Maisie was a fantastic host! She is such a nice person, she received us with a big smile and a very welcoming hug. The place was great! It is very private; you get the impression you rent a private apartment. You get your own little place with private kitchen and dining room, as well as another closed room with the bed and bathroom. Overall a great experience!
---
Maisieline was wonderful. The pics on the site don't do justice. Really nice efficiency apartment, 2 beds, fridge stove and all, hot water and cable tv. I would stop at Maisie again for sure.
---
I am a retired nurse and loves assisting the needy especially in the rural parts of the Island. I love to meet people from all walks of life. I love to share my culture and history of the Island.
Come, and be introduced to a local community on the north coast of the Jamaica, with beautiful beaches, exotic fruits, exciting nightlife and friendly neighbors.

Come enjoy the Island with the locals!