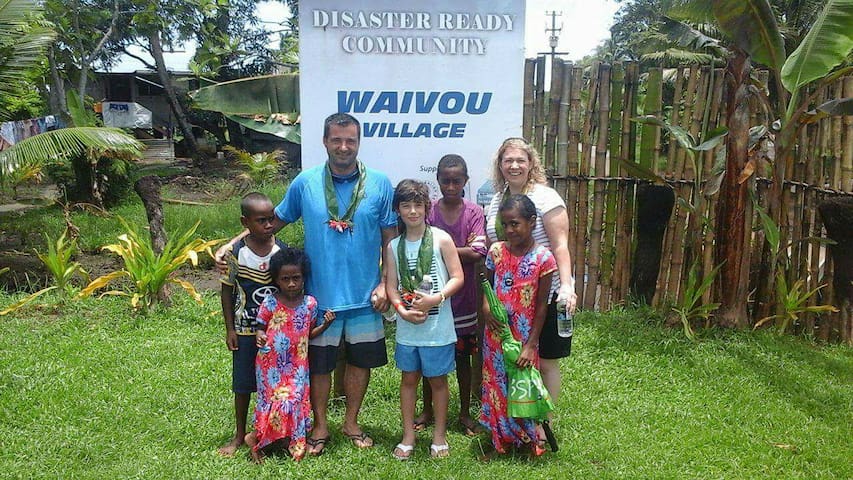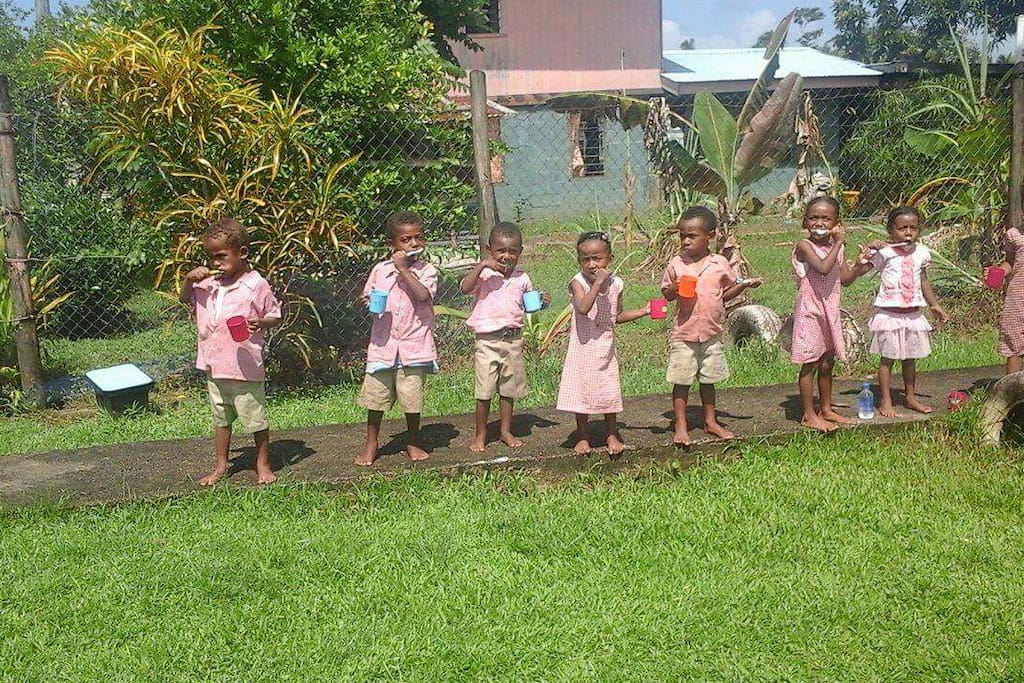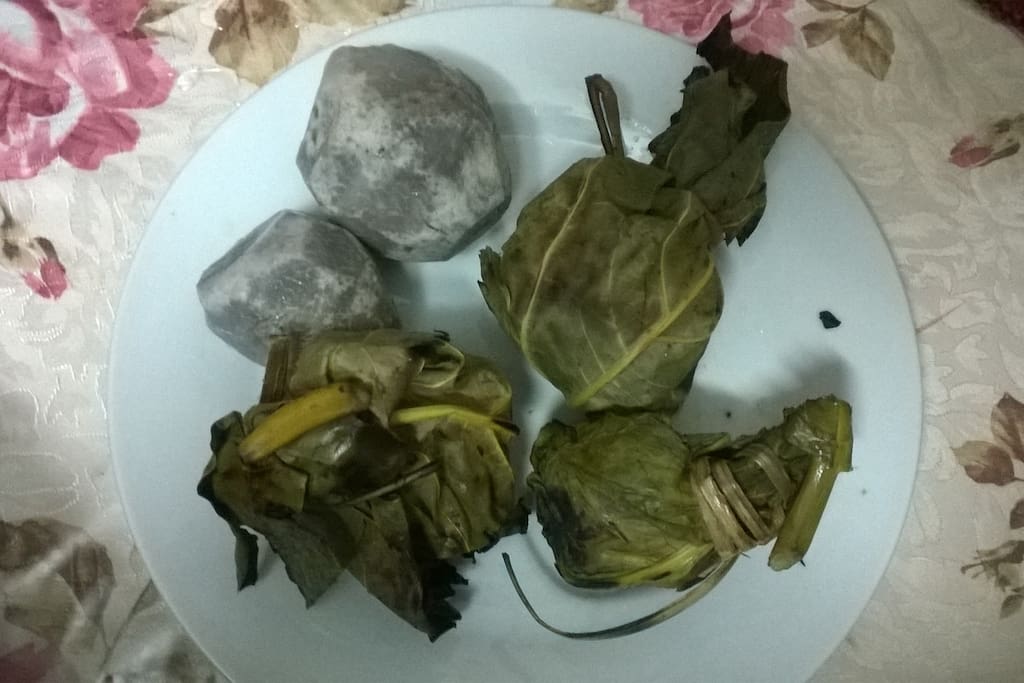 位于Rewa三角洲的心脏地带,被誉为斐济贵族的伟大酋长的堡垒。来体验真正的土着生活方式的亲戚,有机食品,令人惊叹的自然风光和绝大多数神的饮料。
Located in the heartland of the Rewa Delta, renown as the fort of a great chieftain of the Fijian nobility. Come, experience an authentic indigenous lifestyle of kinship, organic food, stunning natural scenery & most of all KAVA drink of the Gods.
房源
It is a three bedroom house which can sleep about 10 people. There are beds and also mattresses available that can be used on the floor. It has separate bathroom and toilet. It need not be necessarily 10 people for bookings to be approved but individuals, couples and so forth, are okay. The kitchen is at your disposal. Electricity and water is available 24 hours around the clock. This space is mostly suited to those wanting to experience indigenous Fijian life style and culture.
房客使用权限
Like the saying: "Mi Casa Su Casa", hence everyone is welcome to use anything in the house. Guests may explore the village and interact with the villagers if they wish. I do recommend this, as this is a good start to getting the best out of your trip i.e. being acquainted with the culture of indigenous Fijian.
与房客的互动
My co-host will be the main point of contact. However, I will be available if I am needed for matters regarding administration or technical reasons, pertaining to your immigration matters and health. In short I will be around.
其他注意事项
There are village laws which will be highlighted to you upon your arrival. For example: NO BIKINIS in and around the village,that goes for mini skirts,shorts,vests, tube tops and caps. Make sure to pack a sarong with you.
---
---
---
---
As this listing is in a Fijian village, it is recommended that guest wear proper attire i.e. women are to wear sulu (sarong) or skirt (below the knee) and dresses in and around the village vicinity; men can wear their shorts, jeans, sulu and t-shirts but no caps in the house or around the village. Shoes are not be worn in the house. Definitely no bathers in the village. 'Guest are most welcome to watch news or movies in the common room and of course charge laptops, phones etc.
---
---
---
---
Eta nous a accompagné jusqu'au village de son oncle à 20min de Nausori. Village typiquement Fidjien, nous avons dormi chez Lui (Louis), Lui est une personne adorable. nous avons été accueilli avec la cérémonie du Kava. le village est très joli et les gens d'une extrême gentillesse. pour un séjour typique nous vous recommandons de séjourner ici
---
Currently I am doing some voluntary work with religous & community organisation. I am passionate about the law especially those concerning women, children and rehabilitation. I have four children (Tu Lovo;16, Yavala; 15, Leilani; 12, Senijiale; 10).

I love reading, music, movies, documentaries (national geographic, discovery channel), surfing the net, astrology, cooking & baking. Interest in International and Human Rights Law, Environmental Law, Eco-tourism, Traditions & Cultures of the World, Literature & Art.

I have had my fair share of travelling around the world and found it quite an amazing experience to learn other people's culture and lifestyle. I consider myself an International citizen. I invite you all to visit Fiji and I assure you it will be an experience to remember.

I live in a spacious 3 bedroom country style house. Toilet and bathroom is shared with family. There is cable tv, radio and internet available at your disposal. Meals are inclusive in the fee.

I also have a house in Suva (Capital of Fiji), which I and the kids mostly reside at due to educational purposes, therefore, If you ever decide to visit the Capital, then you're most welcome to stay there as well. However, arrangements have to be done prior to visit.

Vinaka,
Eta
语言:
English