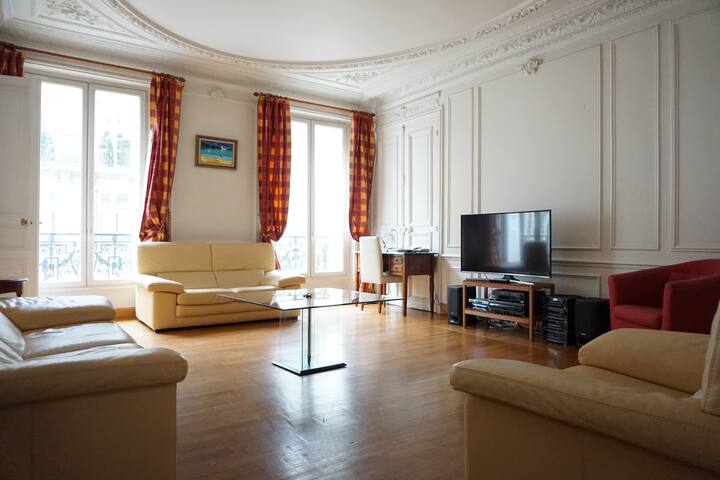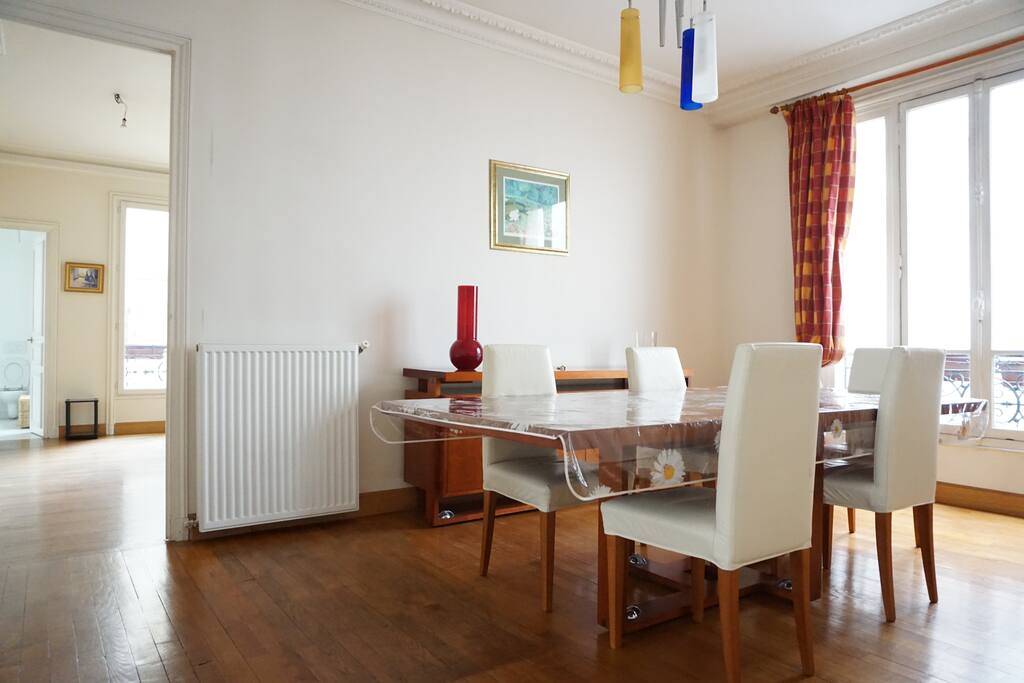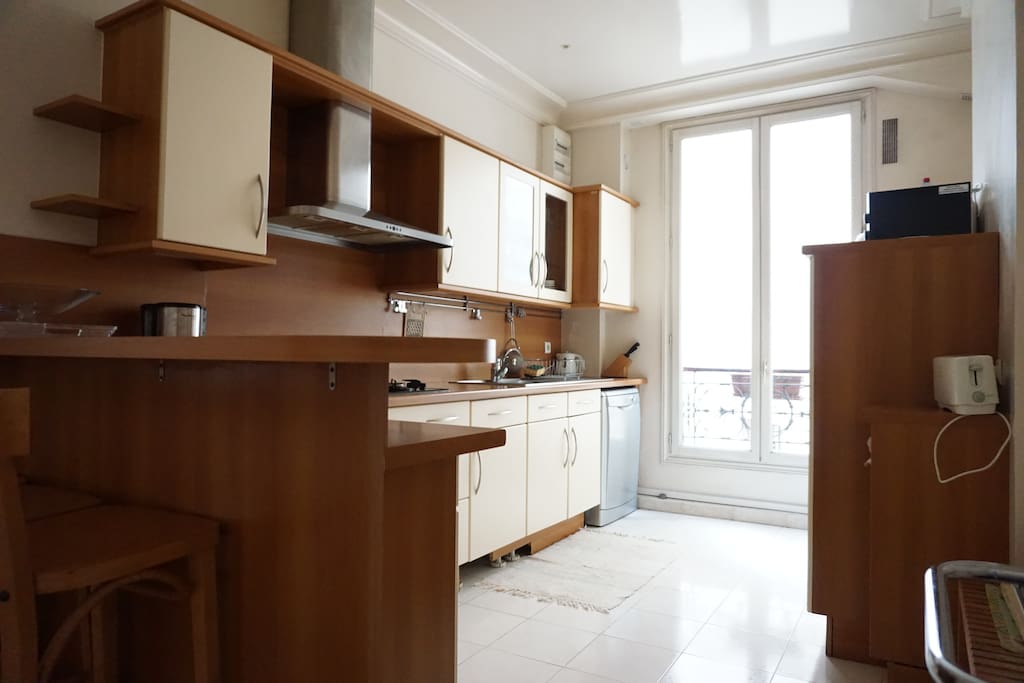 This apartment was perfect for our stay in Paris. It was large and airy and had a large, functioning kitchen. The neighborhood is quiet as was the building, although some might find it a little farther from certain tourist attractions than they might like. The Metro was convenient, however, so it was easy to get to other sights around the city. There was a neighborhood mini-market around the corner and an open-air market about 1/4 mile away which was open on Saturdays and Wednesdays. For us, the location was perfect. We come to Paris - we have come several times over the past few years - to live the Paris life rather than, at this point, do the tourist thing. We cooked a lot at the apartment, so the availability of the two markets was great. There is also a nice smattering of neighborhood cafes and brasseries for dining out. We were four people staying at the apartment we were looking for two bathrooms - which the apartment had. We were also looking for a little extra room to accommodate visitors, friends of ours who were also staying elsewhere in Paris while we were there. The apartment was great for entertaining. Other than the large bed in the master bedroom, the beds in the two other bedrooms - a "double" bed and a "single" bed are a little small for some people who are used to a queen- or a king-size bed. All in all, this is a very nice apartment. It is appropriate for a group who are looking to experience Paris not so much as a tourist but as a native.
---
This is a very spacious apartment. We had 4 adults staying and the large lounge was a great place to relax in the evenings. The bedrooms are large and the kitchen is well equipped. The apartment is an easy walk from Arc de Triophe, Champ Elisee and the Eiffel Tower, and with 2 train stations nearby made it a home away from home for our time in Paris.
---
A estadia foi simplesmente maravilhosa. O apartamento supera qualquer expectativa. Amplo, limpo e com todas as comodidades, além de ser muito bem localizado. Cláudio foi superatencioso e gentil em todos os contatos que mantive com ele. Sem dúvida alguma voltaria e me hospedar neste local e o recomendo. Muito obrigada por tudo Cláudio.
---
It is always a good idea to visit Paris! The apartment is in one of the nicest streets in Paris. One can see from the building's door both the Arc du Triumph and on the other side la Tour Eiffel. Very spacious and clean! I went with my parents and brothers and loved the place. Claudio was very helpful and always kept in touch. We even had a piano, my mother played every day and remembered her youth days! A great option for Paris vacations!
---