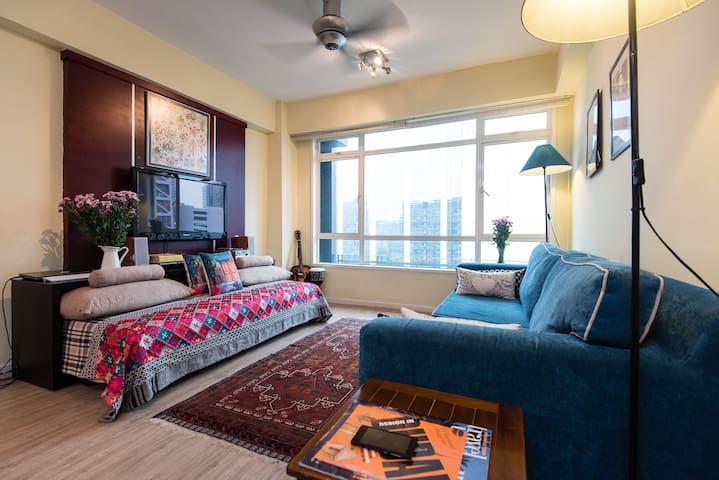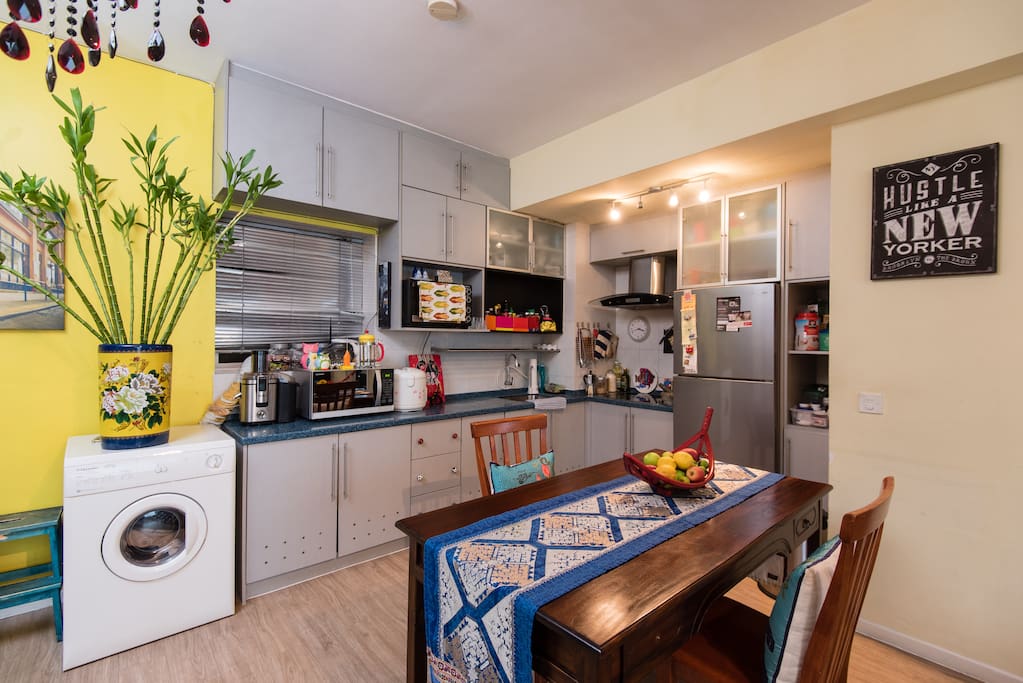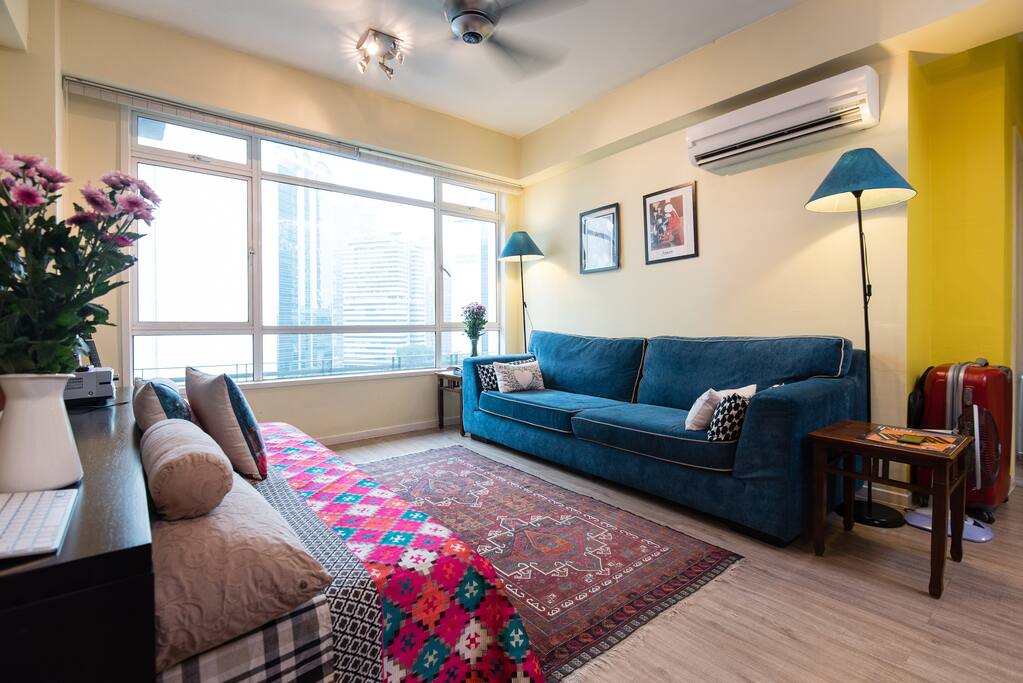 Boutique 2-BR KLCC Bukit Bintang 4+
Boutique 2-BR KLCC Bukit Bintang 4+
空间 你为什么要和我一起住? 位置!位置!位置! - 我们不在KL中央附近 - 我们是中央吉隆坡!从亭子购物中心,10号,华氏购物中心,changkat餐厅和酒吧和raja chulan m步行2分钟
The Space
WHY SHOULD YOU STAY WITH US?
1. LOCATION! LOCATION! LOCATION! – we are not near central KL - WE ARE CENTRAL KL! We are a 2 minute walk from pavilion mall, lot 10, fahrenheit mall, restaurants and bars on changkat and the raja chulan m
---
You cannot ask for better hosts, always there when you need them. As with other reports there are Pro's and Cons. The Pro's, location is good for shopping access to Bukit Bintang, The apartment is funky and comfortable The Con's It is an old building with the various odours in the lobby that fits the immediate vicinity, But the apartment is clean. and as I said fabulous hosts which is important
---
The perfect deal. Better than home in KL. Comfortable for a family with a good living and dining space with open half kitchen. Brilliant location as it is walking distance from great food n fun places. Perfectly appointed interiors for a warm feel and has the magical ability to de-stress your travel fatigue the moment you enter.
---
I feel blessed to live my life conscientiously! A lot of consciousness came through travel experiences! I grew up in Hong Kong and am of Pakistani descent. Seeing the world makes love bigger, the world smaller, humanity connected and has given me a unified view of life and people...

I fall in love easily! Colombo, Koh Samui, Phuket, Sydney, Bombay, Dehli, Singapore, Kandy, Islamabad, Victoria, New York, Montreal, Rome, Napoli, Paris, - the list goes on! Trinidad & Tobago, Caribbean, Mexico, Nigeria, South Africa - so much more to explore...

My husband and I are foodies; we maintain a list of shacks and five star places we've eaten at: Cafe Versailles in Miami; Thai, Japanese, Fusion, Peter Luger Steaks in Brooklyn, classic pastrami sandwiches at Kat'z Deli, Ethiopian and Argentinean Meats and Grilled Corn with Mayo at Cafe Habana, Coffee at Gitane all in New York City!; dim sum and seafood favorites in Hong Kong are tried and tested; we've tried Portugese, Cuban, Italian and Malay food in Kuala Lumpur. My food, travel and writing love affair keep's growing -

Workwise, I've been an academic at Universities and consultant to the US government more recently. At the moment, I'm working on writing my own collection of short-stories based on Pakistan.

I love people - its my default setting! As your host, I really want to give a WSYWIG experience - WHAT YOU SEE IS WHAT YOU GET! I myself have dragged suitcases from hotel to hotel, because of dodgy advertisements and want to avoid that for my guests. My apartments are very centrally located therefore my guests are mostly short-term and I don't meet many. However, my objective is to never be missing in case of any issues my guests face.

For places to go, eat, meet, party in KL and broader travel in Asia - I come with some solid recommendations! If you want to hang with me and my friends in downtown KL, do let me know!

Really looking forward to welcoming you to this neighborhood, community, city, country and hearing your stories too. Airbnb has been a wonderful community and I'm grateful for all the amazing people I've met!
语言:
English