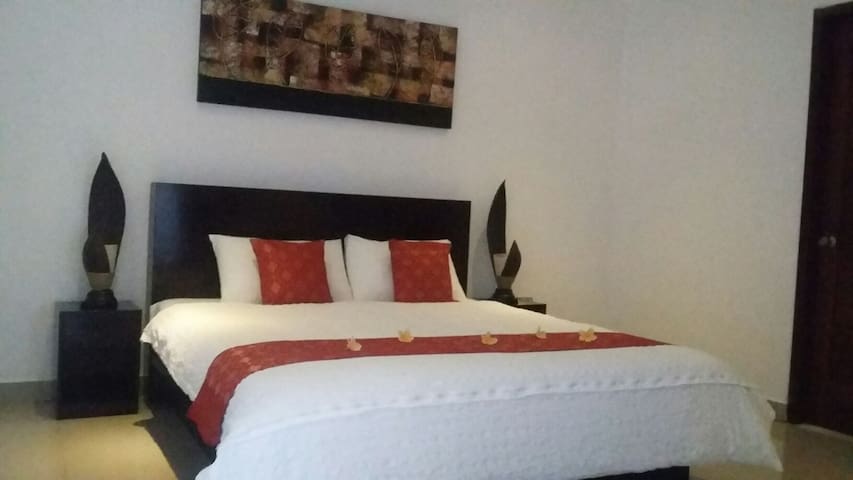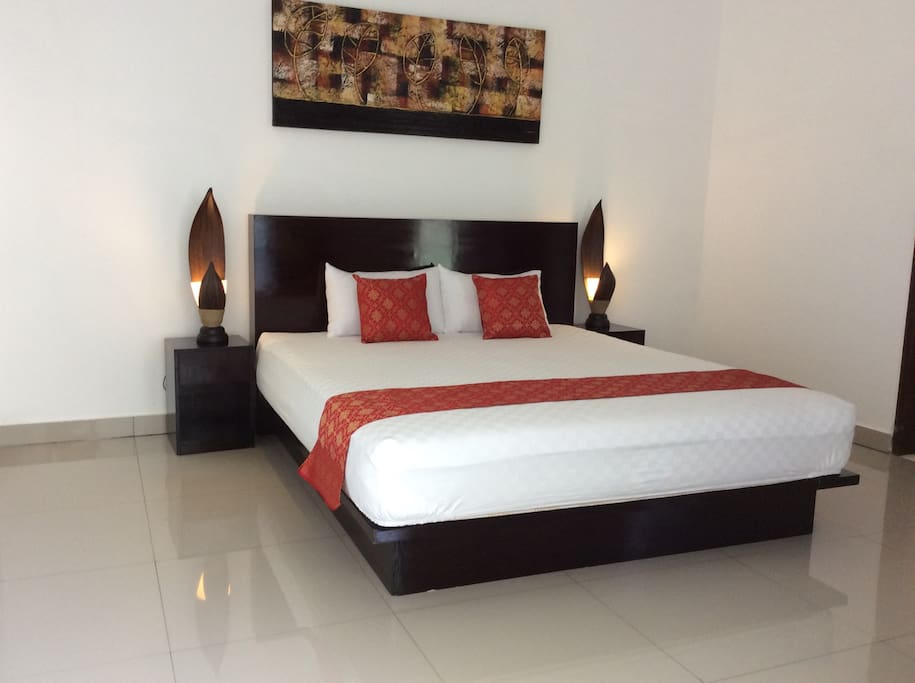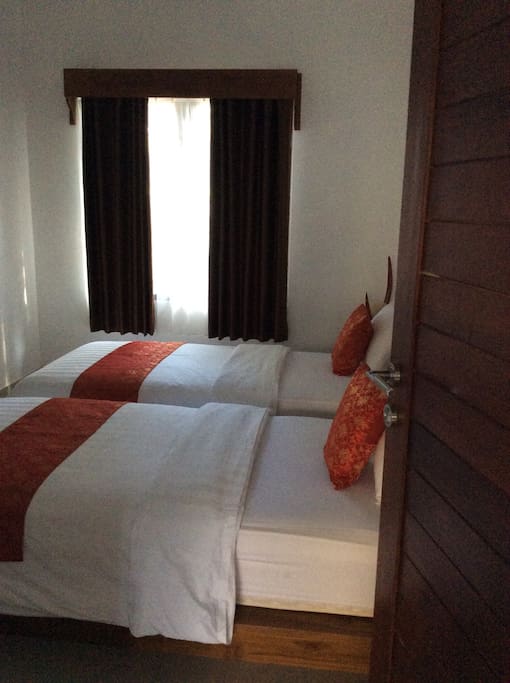 该房子位于街道安静的街道上,距离海滩,巴西和餐馆仅有2分钟的路程,距离旅游中心Senggigi有7分钟的路程。
The house is located on treed street and quiet neighborhood.Its Only 2 minutes from swiming Beach,baris and restaurants.Its take 7 minutes to tourism centre Senggigi.
I could tell you a long list of all the great things to say about Yana and her place, but everything has been said already. It is simply just perfect and you should definitely not hesitate a split second to stay there!! Thank you very much, Yana. It was such a pleasure to meet you and your daughter.
---
Yana is a lovely host - very welcoming and very helpful with recommendations! Clear directions made the house easy to find - only a couple of minutes from Temptations Bakery (also recommended!) and the main road of Senggigi but in a nice quiet residential area, so location is perfect. The property is amazing - our room was modern, very spacious and impeccably clean! Lovely hot water shower, and also AC in the room. Yana made us a delicious fresh breakfast of omelette, bread and jams/spreads, fresh fruit and coffee! Amazing value for money, could not fault anything at all - wish we could have stayed longer! Would definitely recommend!
---
If I could leave 10 stars, I would! I had great 3 days at Yana's place. She is an amazing host, so kind and helpful. Arranged for me a driver to pick me up from the port and a tour, dropped me at the taxi stand when I was leaving with her scooter.. The house is wonderful at nice location and very clean, the room is spacious and bed is very comfortable. It is very quiet and I slept like a baby. Yana makes amazing breakfasts as well. Awesome experience, thanks Yana! :)
---