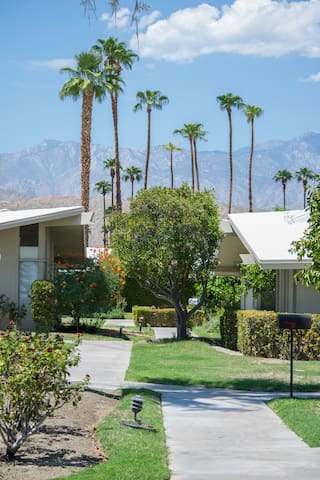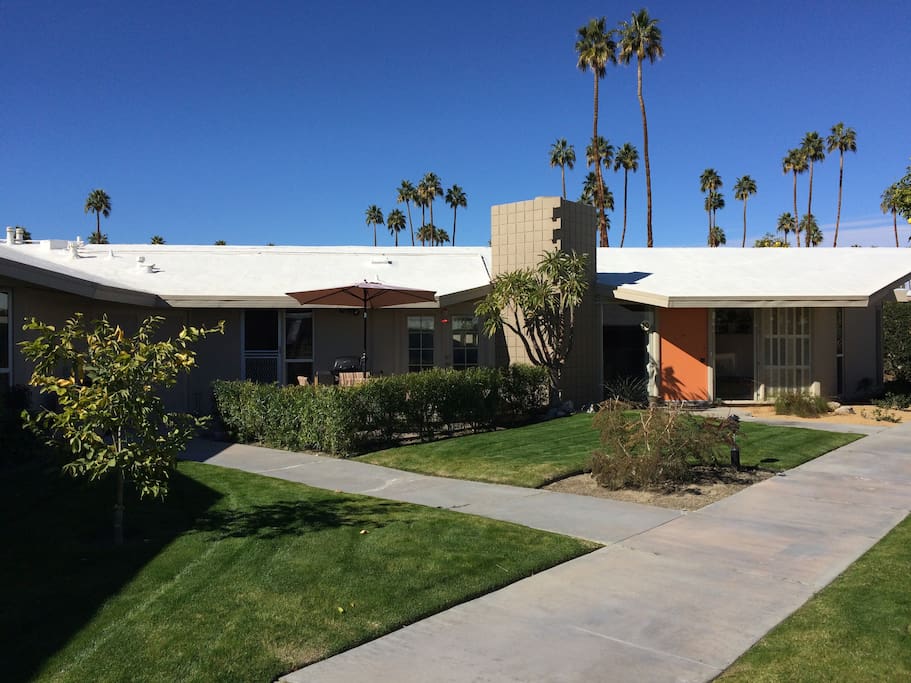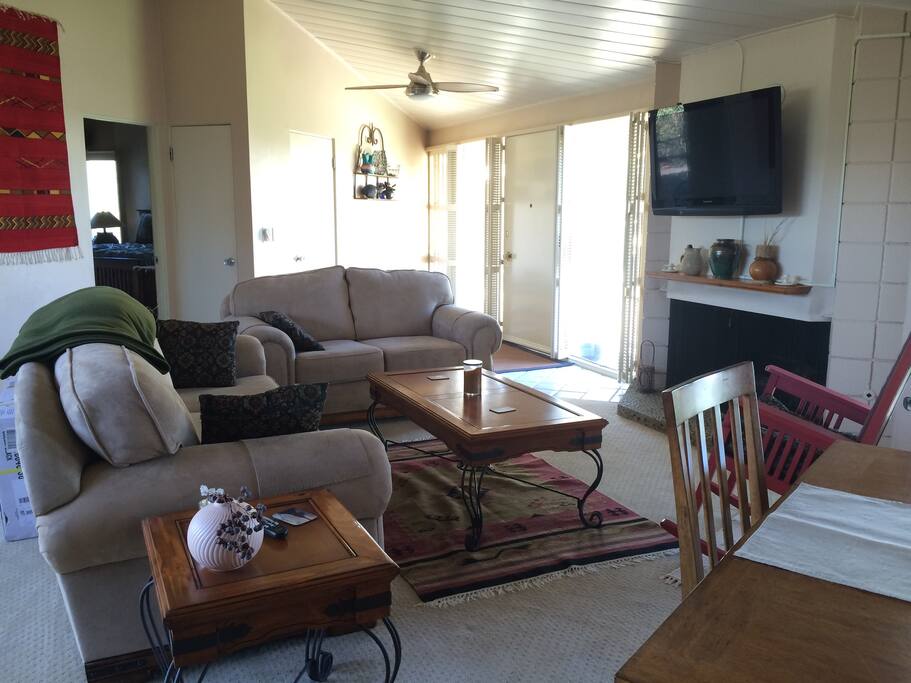 Spacious 2 BR Suite! 1 or 2 month rental space still available Oct - Nov, 2017 for quiet and courteous tenants. Relax and enjoy the SoCal desert life in a quiet historical living community. You'll be in the middle of everything Coachella Valley has to offer.
---
Spacious home for a decent price. Comfortable bed in the master. Large master bath. The home is dated. Kitchen was small with no microwave or ice maker. Ventilation in the kitchen is less than adequate. Back coded door works sporadically. House was scarcely stocked, so be prepare…
Jazz, thank you for your prompt and honest review. I'm sorry to hear that you were dissatisfied in several ways with your stay. As a newer owner, I am aware of and have already made a number of costly upgrades both inside and outside my apt. However, more improvements are steadily on the horizon. Since I am only there 4 months of the year and owners are allowed rentals 2x/year with 1 month minimum rental, all units are typically closed up when vacant. I do have a cleaning team and property manager prepare my unit before a rental takes place. Perhaps, a little earlier preparation date would help with the "mustiness" issue. I'm surprised to hear your complaint about early morning construction noise. I am only aware of 1x/weekly outdoor lawn and garden maintenance, and that has never been an early morning issue. I am happy to discuss this with our HOA board. I am also surprised to hear you say grocery stores are 3-5 miles away. They are in abundance, and I've been able to ride my bike easily to a couple of them. Again, I do appreciate the honest input.
---
Welcome! I've been an active Airbnb guest and host for 4 years. Starting in New Bedford, MA, in 2013, I purchased a lovely lakeside "camp" on Tripp Lake in Poland, ME, and soon after, a mid-century co-op unit in Rancho Mirage, CA. Time flies when you're having fun! CA allows me…
语言:
English