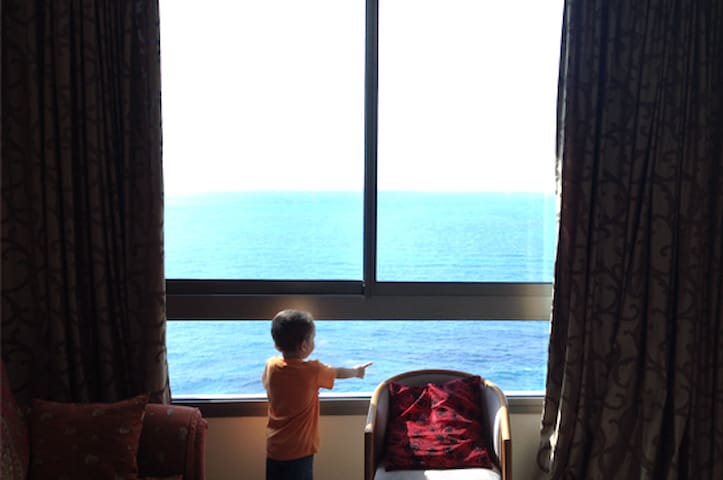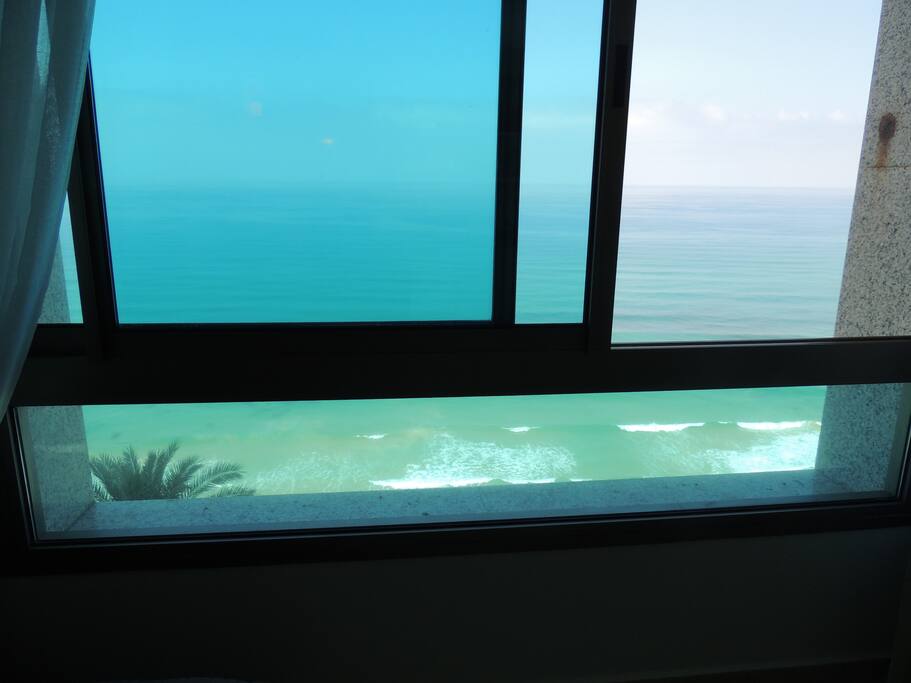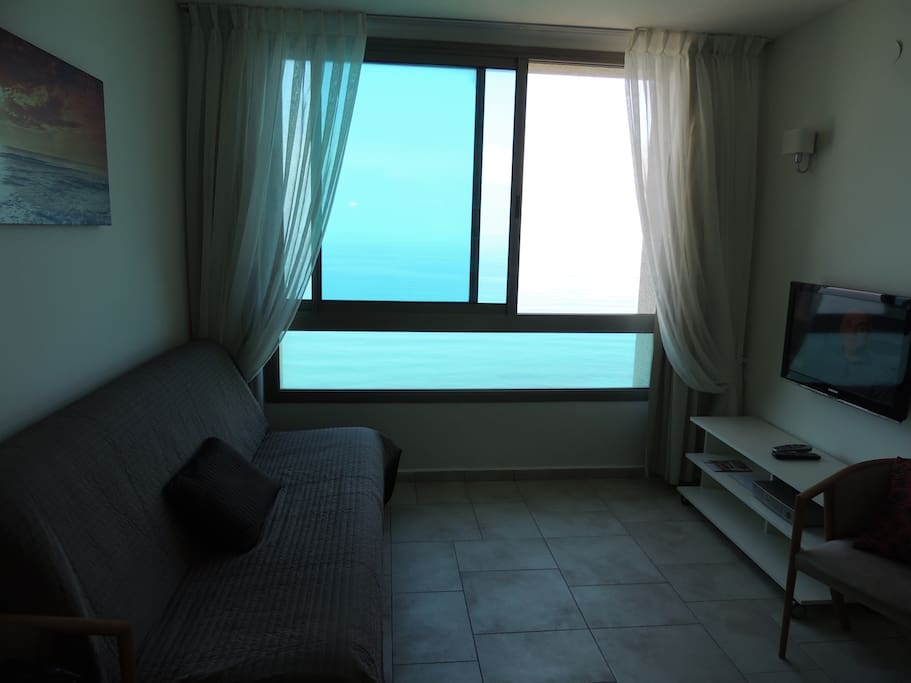 Natanitya is a central city so its easy to take tours to all over Israel from it. And if help needed we would be glad to help in planning your trip.
For us it is important that you will be satisfied
房源
In the same building where were once hotel "Carmel", in Netaniya, rented to stay single or double rooms, right on the sea! The rooms are fully furnished. There is a small kitchen with a fridge,portable electric plate and microwave, and everything you need for cooking, cable TV and an air condition. The double roomed apartment is designed for 4-5 person, with a separated one bedroom and a guest room with kitchen which has a pull-on-sofa (140x200) and a folding bed provided if needed, and it can be suitable for families with children as well. Wi-Fi. Washing and drying machines located in the building (10 NIS.) 10 minute walk from downtown and the different beaches. The room faces to the sea, so you can wake up with the sound of the breaking waves, and fall asleep after an amazing sunset. Restaurants, shops, café... - all nearby! The building is guarded 24 hours a day.
In the lobby floor you will find a restaurant (kosher) and a supermarket.
If you come with a car, parking lot shouldn't worry you.
The place is perfect for whoever wants to visit Israel, its quite, comfortable and will supply everything you need :)!
房客使用权限
• Air-conditioning in the room
• Flat screen TV software package in any language
• There is a stable (cable) and free Internet
• Washing machine and dryer in the laundry room on the floor (for the add. Fee 10shek)
• In the lobby of the hotel there is a restaurant, café and shop
• Fitness center (extra charge)
• Free parking
• The building is guarded 24 hours a day
其他注意事项
Cleaning on request at an additional cost.
---
---
Пожалуиста выключаите кондиционер, когда Вы выходите из квартир
Please no smoking in the apartment.
---
חופשה ליד הים במחיר שפוי. הדירה עם נוף מצוין של הים, תענוג לשבת בסלון ולהנות ממנו. הדירה קטנה אבל עם כל מה שזוג עם ילדה יכול לרצות, מטבחון קטן ומאבזר, מיזוג, אמבטיה ואינטרנט. המיקום של הדירה מצוין: ממש על הטיילת וכל יום יצאנו להליכות לאורך הטיילת היפיפיה של נתניה. הירידה לחוף הים היא עשר דקות ברגל מהדירה. בעלי הדירה מאד מאד נחמדים, הם נתנו לנו את המפתחות ערב קודם, כך שתיאורתית יכולנו להגיע לפני השעה הרשמית של הצק אין, ואיפשרו לנו להשאר מעבר לשעת הצק אאוט. האינטרקציה איתם בטלפון ובמפגש היתה מצוינת. הם ציידו את הדירה בהרבה דברים קטנים שמאד מקלים וחוסכים להביא מהבית כמו חלב, קפה, שמפו וקונדישניר, ואפילו מגבות חוף. מאד ממליצים.
---
Everything was great! The apartment has a terrific view (and sounds) of the sea, the apartment looks great and was super clean, Rita is very thoughtful about everything that a guest might might need. A/C, WiFi, TV, fridge, beds - all excellent. Also - very quiet - never heard any neighbors or people from outside. Downstairs is a grocery store open 24/7 if you need milk or toothbrushes, etc. A few notes for religious Jewish guests: Chabad minyan downstairs, and Agudat Achim (Nusach Sefarad) 5 minutes away. The apartment is on the 2nd floor, so if you don't want to use the Shabbat elevator you can take the stairs. RIta has a plata shabbat (but I would cover it with foil). No problems on Shabbat with electronic keys and automatic sensors. We spent a lovely Shabbat there. Thank you!
---
Привет, меня зовут Маргарита. Я живу в Израиле в городе Иерусалиме. Я и моя семья любим путешествовать и отдыхать и в Израиле, и в других странах. И мы приглашаем Вас провести отпуск на берегу средиземного моря в ярком, праздничном курортном городе Натания, в квартире с видо…
语言:
Русский、עברית