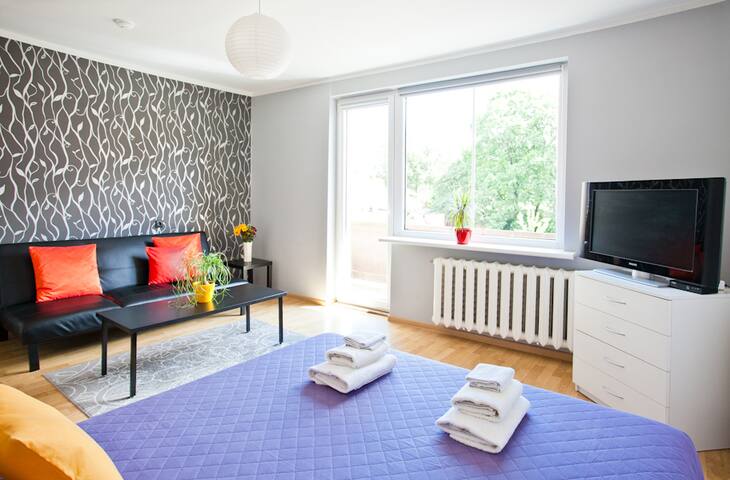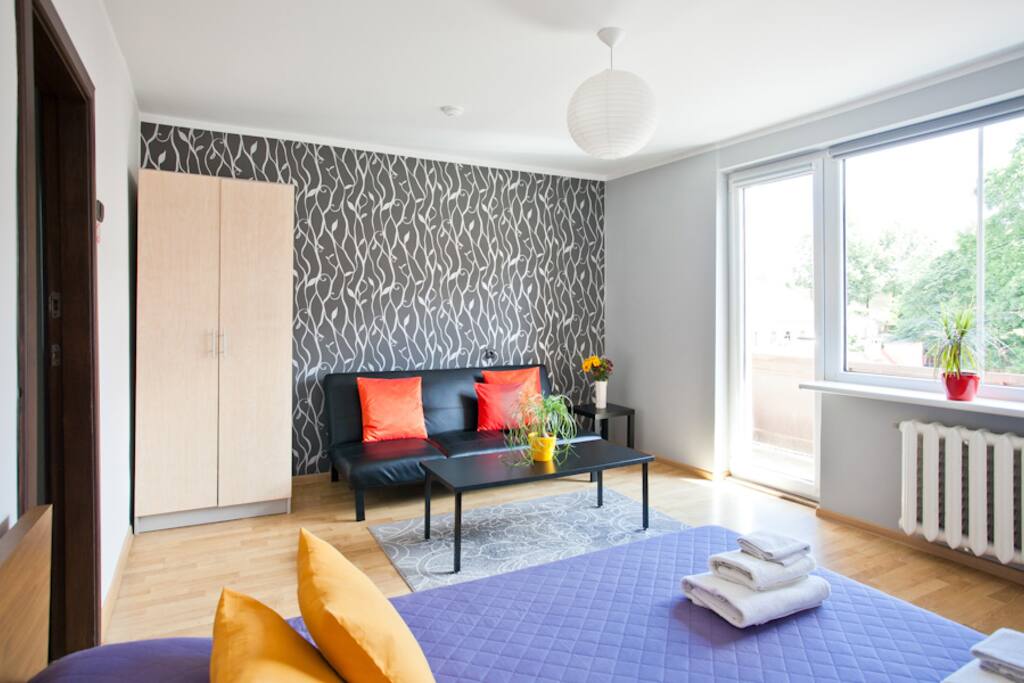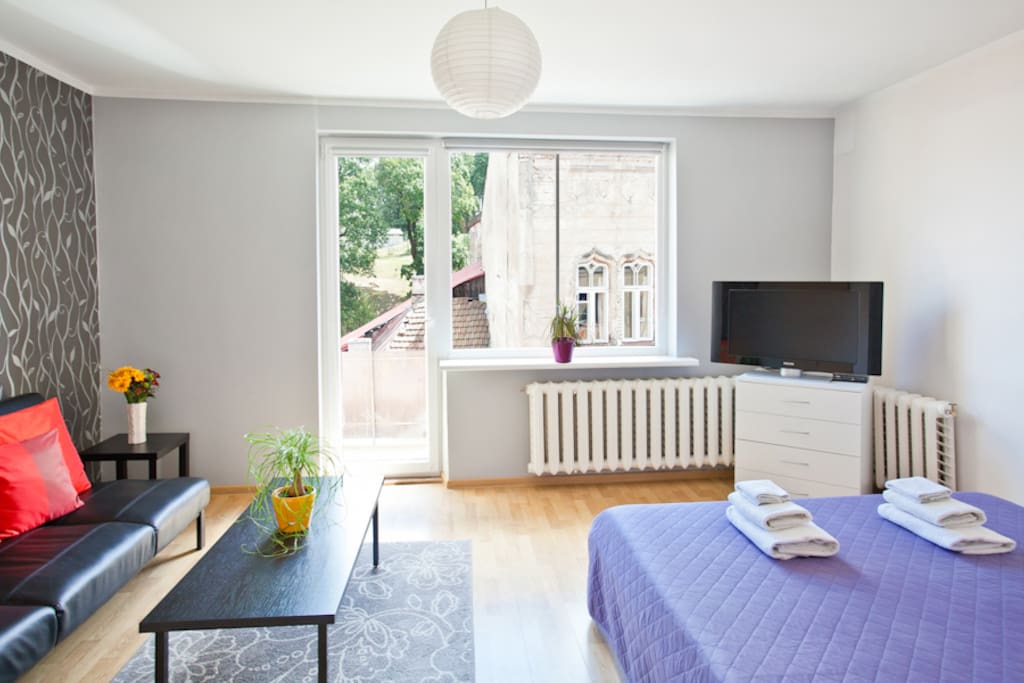 Downtown buzz and all the most visited sites are within a hands reach!
房源
The apartment is 31 sq m., located on the 4th floor of the building and accommodates 1 to 2 people. It is a one room apartment and has a private kitchen, bathroom and balcony. The apartment is fully furnished – Queen-size bed, sofa, wardrobe, TV. Fully equipped kitchen – cooking plates, dishes, and a fridge. Free wireless internet. The apartment includes: fresh towels, bed linens, hand soap, toilet paper, hair dryer, iron.
Apartment is located just minutes away from the main downtown Vilnius areas (6 minute walk to City Hall), a couple minutes away from the train and bus stations, public transportation stops and a 15 minute drive from the airport. There are cafes, restaurants, museums and boutiques in a short walking distance.
Downtown buzz and all the most visited sites are within a hands reach!
---
Asta's place was a very small, but cozy home on the top floor of a building in a quiet neighborhood. It was a full-time rental, and some amenities were a bit sparse or odd, but livable. Slight musty/smoky odor in hallway that creeps into the flat that may bother some people. Asta was great and really grateful to her as she accommodated my post-midnight arrival.
---
Loved it! Asta met us right away and was very helpful. Perfectly clean and spotless apartment in close walking distance to Old Town. My husband and I stayed for 1 week in the summer. Very conveniently located, we can walk down the street in a few minutes to groceries, drug store, bar/restaurant, coffee shop, boutique stores, etc. We bought our breakfasts daily from an eco/organic boutique grocery that had fresh forest berries and amazing yogurt and granola. One night we stayed in and cooked dinner using produce (fresh mushrooms from the forest!) from the fresh market near the train station, and had all the necessary kitchen supplies. Although the weather was very hot for summer. This apartment is on the top floor and faces east, which made it even more hot. No A/C or fans, but it was fine. Luckily this apartment faces a low building and trees, so we were able to sleep with the door open. It became cooler at night and it was nice to sleep with the moonlight shining on us. Overall, a wonderful stay! Highly reccomended!
---
Really nice place in the old town. Quiet, private, nice view, entirely fit for business travelers (but be prepared for some stairs climbing). Entrance is on a dim-lit side street, a bit tricky to find at night. Small grocery store nearby for provisions and basic necessities. Asta is a delightful young lady. Instant communication, punctual to the minute and always available to assist. Thanks for your help Asta :)
---
Asta was a great host, check-in was easy and informative. The flat/apartment is perfectly equipped, superbly located and Asta has put some classy touches around the place making it an even more pleasant stay. The place has everything you need and it's one of those Air BnB where you could stay for weeks and months rather than days. Perfectly located in between Old Town and the train station (for day trips to Trakai/Kaunas or airport transfer). I highly recommend staying in this lovely, secure apartment in the great city of Vilnius!
---