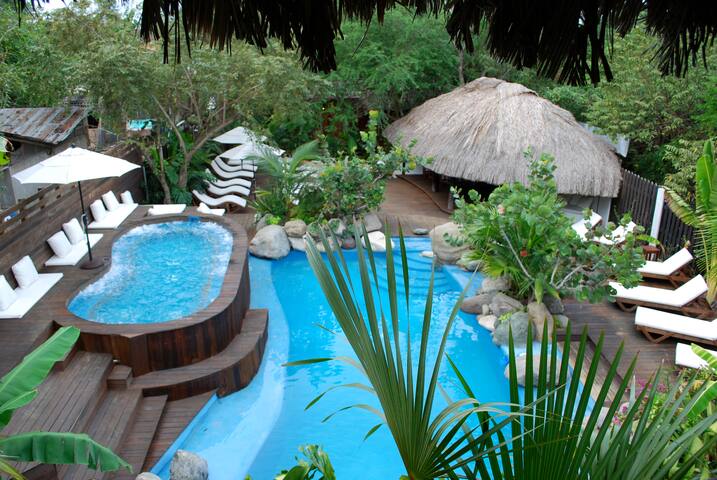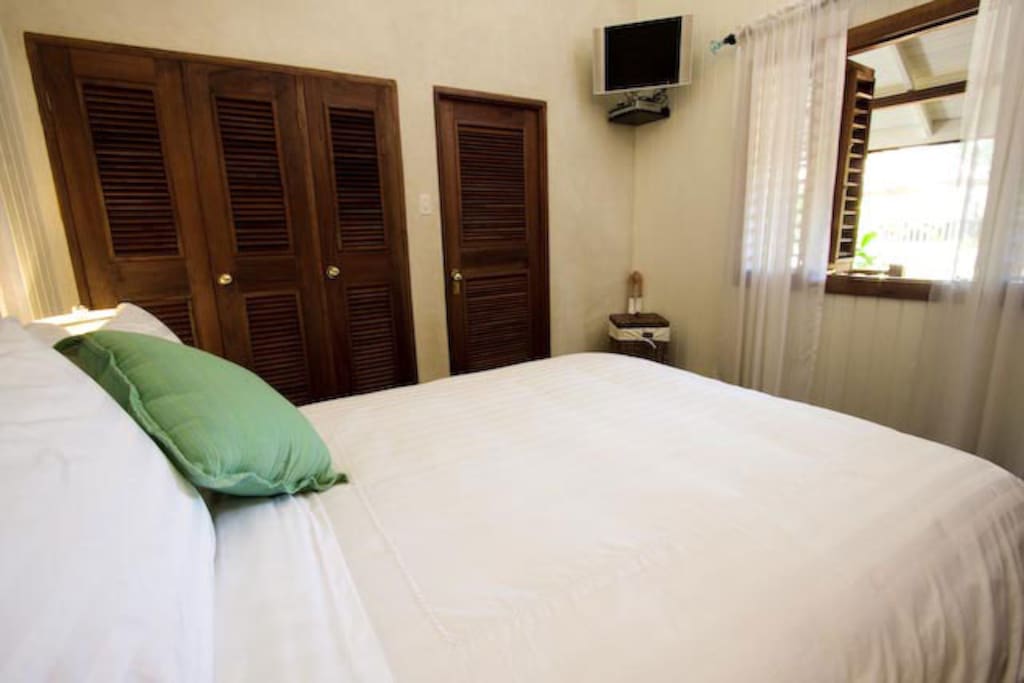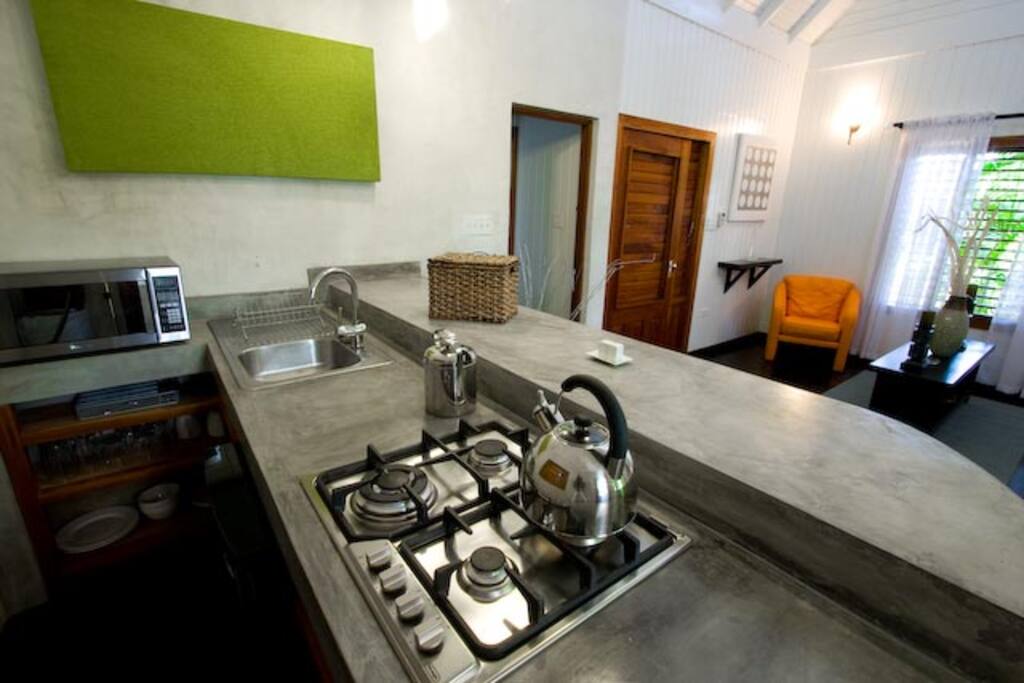 Villas Sur Mer is a boutique resort in Negril, Jamaica where you will experience the finest quality vacation rental villas. Enjoy your stay with family, close friends, or hold your wedding ceremony, honeymoon or other special occasion.
其他注意事项
Government Tax of 10% per booking. Accommodation Tax of US$4 per room per night to be paid at the hotel.
---
Beautiful... I enjoyed every second staying here @ Villa Ser Mur...staff was amazing.. Location is peaceful.. Went for DreamWeekend and I appreciated the quiet after the wild parties.. About 10 mins to the Beach Strip. Have local breakfast either across the street LTU or Sips and bits down the street Will be callin Villa Ser Mur my home every time I visit Jamaica. Had my own cottage.. Loved the privacy
---
We absolutely loved our stay at Villas Sur Mer. It was soooo beautiful being in the cliffs and the staff was just amazing. I felt like we left long-time friends the day we had to go and hated having to leave. Cassandra made sure our anniversary weekend was perfect, took the time to arrange our dinner at a fabulous restaurant, and just made sure everything was top notch. Radcliff always took care of us with drinks and anything we needed. Richard made sure we always had a ride wherever we wanted to go. Marlon always kept an eye out for us and Henry always was so warm and kind to us every time we had an encounter. I remember everyone b/c they were just that amazing. Negril itself is amazing and Villa Sur Mer is an awesome place to stay if you want to feel like you are very exclusive but also having a very down to earth local vibe as well. We loved it and will go back.
---
Absolutely gorgeous! We loved everything about our stay here. The staff was beyond nice and accommodating. The location is wonderful. Across from a nice bar/restaurant with others just down the road with unbelievable sunsets and views from the cliffs. The pool is a beautiful oasis. We felt like we were in an exclusive spa resort. The pool bar has an amazing bartender Cliff who makes awesome drinks and will order pool side meals for you.
---
Villa Sur Mer was a beautiful place and a perfect location right beside the famous Rick's cafe. Cassandra was a great on-site host. The staff were kind and helpful and available whenever we needed anything. We would definitely go back and stay there and recommend it especially for couples looking for a romantic getaway.
---
We had a good time at the villa sur mer. On our first night we stayed at villa number 1 and it was very close to the road so it was almost impossible to sleep. We requested another room and we were promptly relocated and could sleep much better for the duration of our stay. Also because we arrived late and with a young baby the bartender volunteered to go to a nearby restaurant to get us dinner. There is no restaurant on property but it is in close proximity to various options, so that was not a problem.That was beyond helpful. The staff at villa sur mer from the receptionist to the housekeepers were very friendly and made us feel welcomed. I had requested a mosquito net for our baby's bed and Mario said he would get back to us with a cost, we are still waiting to hear from him. The rooms were nice though bathing a baby was a bit of a challenge with an outside shower and no bath. All in all it was a good relaxing stay. We would stay again but by the private villas next time, more appropriate for a family.
---
Having enjoyed over 15 years in the travel and tourism industry, my favourite places to stay have always been closer to communities where I can enjoy more of the culture and less of the commercialization of the resort areas. I was not alone in wanting this experience, as I received quite a few requests from guests to Jamaica who wants to experience the same things as I do when I travel. I am passionate about helping those travelers to experience communities, smaller hotels in Jamaica away from the usual large hotel settings.

Our accommodations are secure, family oriented, private rooms, pools, transfers. I know your stay in Jamaica will be memorable as you choose a bungalow, villa or private home for your stay.

My mantra in life is "It's more about service to God, people and less of me"
语言:
English