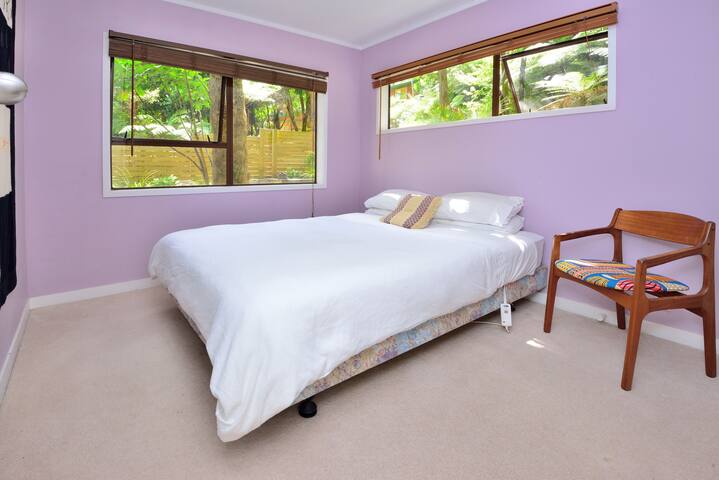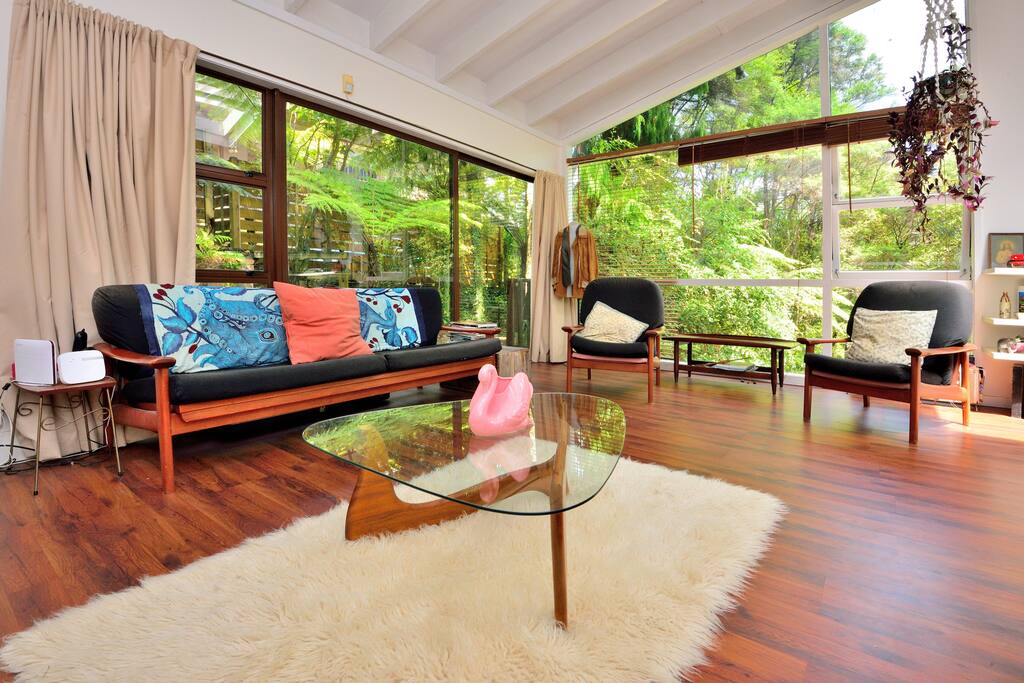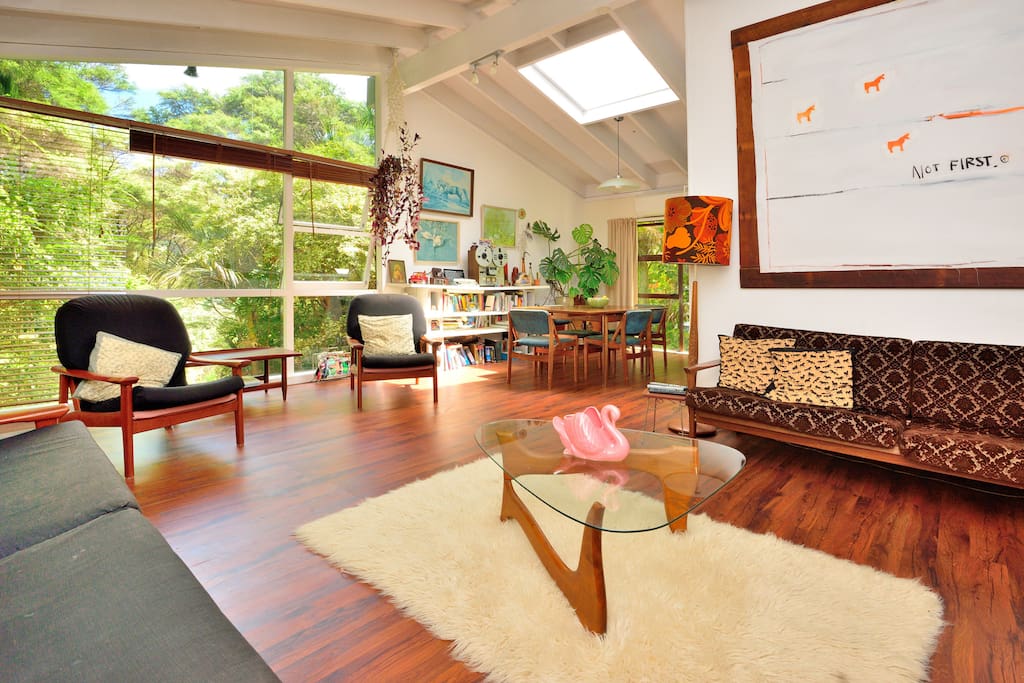 We stayed with Jasmin and Brendan for 4 nights. As Jasmine was working long hours, we only saw her for a short bit . Brendan helped us with local information about the area . We really loved the bush walk! The house was great, especially the out side patio area. It truly felt like we were in midst of the nz bush! They were both gracious hosts and made us feel very much at home. We couldn't thank them enough and would definitely recommend House in the Trees to others!
---
Our first night in Aucklnd and it couldn´t have been better! The house is absolutely stunning and has a lot of charm. We loved staying there. Great to relax after a long flight. It´s located in the woods and close to the beach at the same time. Unfortunately we didn´t meet Jaz and Brendan in person. Thanks for letting us stay there anyway guys!!! If you ever plan to visit Auckland, that´s the place to stay!
---
Jasmin wasn't there (Brendan was), but overall it was an absolute fantastic stay. Probably my best Airbnb experience yet. Brendan was very hospitable, and was happy to give me recommendations of things to do & places to go throughout North Island (mostly outdoors stuff though, which is what I was hoping for!). If you're looking for great hosts & new, interesting people to meet, then I highly recommend this listing!
---
House in the trees is exactly what the name suggests. This is a beautiful house surrounded by native trees and fauna. The hosts were away during the time of our stay so we had the house to ourselves. Very thoughtful and helpful couple. Loved the mattresses, the living area was great with huge windows. Very quite and peaceful and 5 mins walk to the nearest beach. I look forward to staying here again and highly recommend this property if you are looking for a peaceful, quite stay. Please note that a car is a must . Jasmin and Brendon, thanks for letting us stay in your house.
---