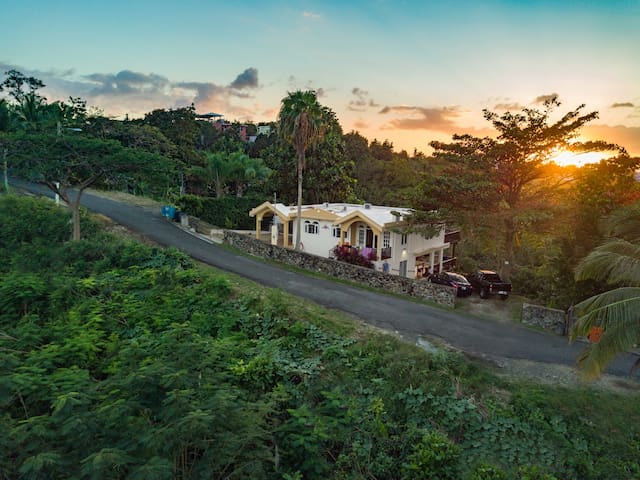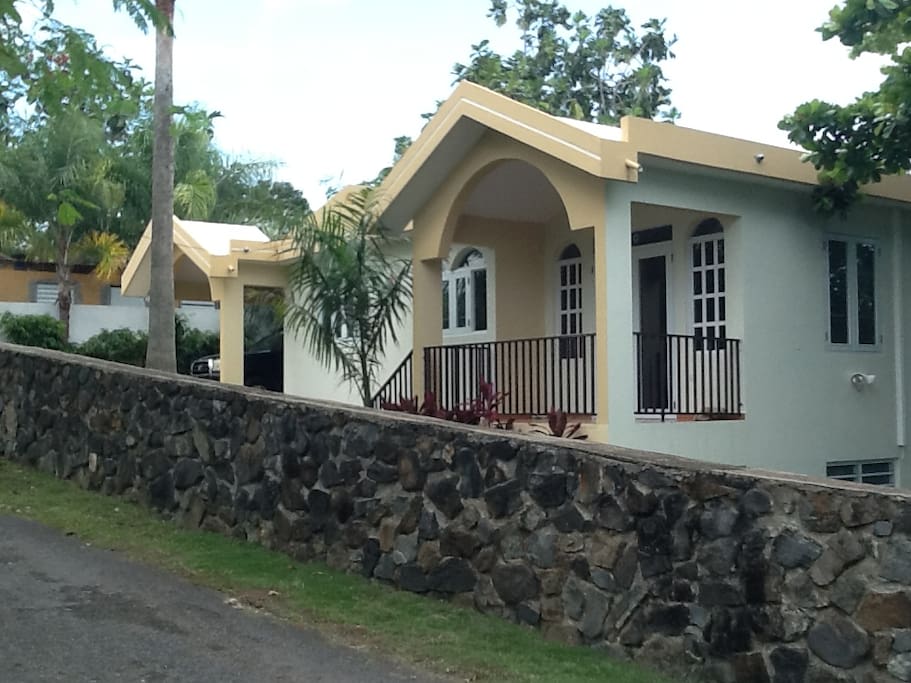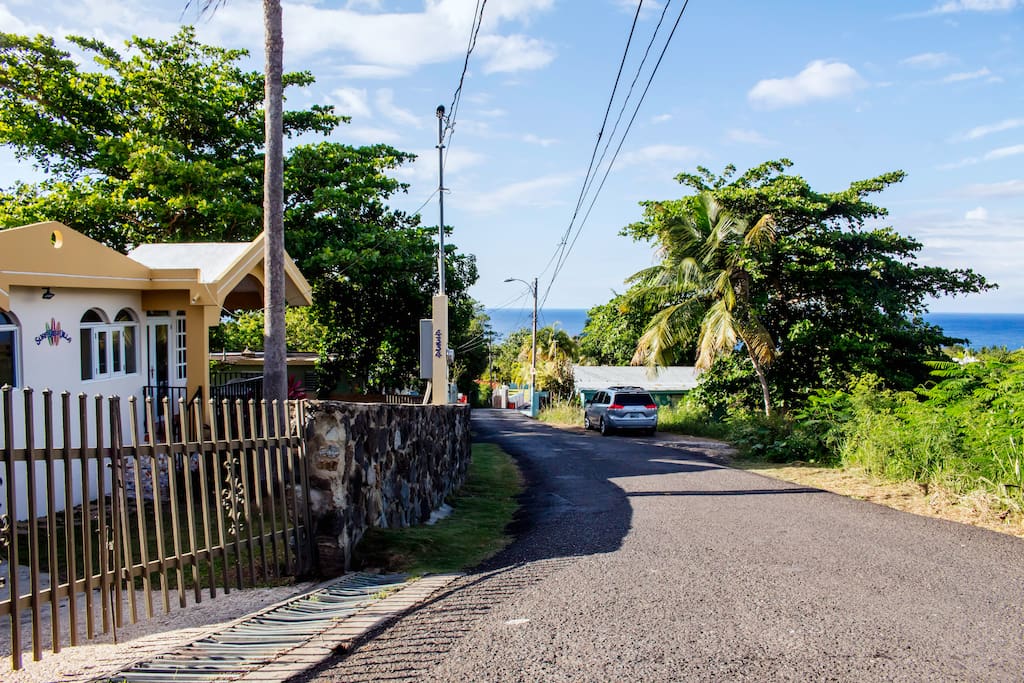 Surf View Villa is a five bedroom, three bath ocean view vacation home, located minutes from the beach in Barrio Puntas, Rincon, Puerto Rico.
Our spacious, comfortable and clean Caribbean accommodations sleep up to 12 guests! Come, relax, enjoy!
---
---
---
Please treat my home as if it is yours, and be respectful of my neighbors. Keeping noise to a minimum, esp after 9PM, insures that other groups can enjoy Surf View Villa.
Place full bags of trash in the bins located in the street off the driveway where the carport is. You will have to walk through the lower gate and up the street to discard.
Windows and doors can be opened so air travels through the home but please be aware that the wind picks up in the afternoon and will slam the windows shut if not secure.
Please keep volume, both music and speaking, to a minimum. Sorry to be repetitive here! My neighbors are quiet people who mind their own business and I'd like to keep them happy. They are very tolerant of my rental activity, and a simple hello or wave is always helpful.
Beach towels are no longer provided as many disappeared. Please bring your own. Bath towels are provided for the bath, but not the beach. There is a charge of $25 for each one that disappears or is damaged. There are laundry facilities available for your use, but you'll need your own detergent.
---
---
---
---
Highly recommended property. Located close to the mayor points of interest. You will love it!!
---
Myself and a group of buddies stayed at Joe's for a surf trip. Not only was the place perfect for our little surf excursion, but Joe was super accommodating in providing information around surf locations (appreciate you sharing the local spots Joe! Hopefully your other guests are just as lucky). The house is big and inviting, with a back porch that's perfect for a little ping pong tournament and catching up with old friends - and the coolest part is it overlooks a canyon with all types of foliage. If you're lucky, you might catch a couple glimpses of the locals (aka iguanas). Cheers Joe - thanks for the great stay!
---
Highly Recommended this beautiful house. There was more than enough room for all us on our trip (8 guys) to sleep, eat and lounge comfortably. Very close to the beach and easy to find. Thanks for everything and hope to stay here again in the future!
---
We were a group of 10 coming to relax, explore western PR and escape our cold and dreary Midwest winter. The house was absolutely perfect for us. The outdoor living space was scenic and amazing. Plenty of bedrooms and bathrooms. So much space! The kitchen was fully stocked - we were able to cook a lot of our meals. We stayed more at the house than anticipated - the house became part of our vacation, not just a place to sleep. Joseph was a great communicator - checking in every so often to see if we needed anything. Thank you!
---
Space was fantastic. Great for big gatherings
Thank you Dolores. This feedback is always helpful, and assists me in improving my Villa. The toilet seat will be fixed right away. I've passed the issue with the living rooms being dirty to my property manager who assured me they would make sure all rooms are spotless going forward. In response to you having to wait, I think what happened was your times changed a couple times. Initially you were to arrive at 11am, then it was changed to 4pm, but ultimately you showed at 7:30pm. The fortunate thing is my manager lives across the street so was able to get over there in a relatively short period of time. Lastly, the microwave just needed a reset, and the fridge has since been serviced and is now working. Thank you very much!
---