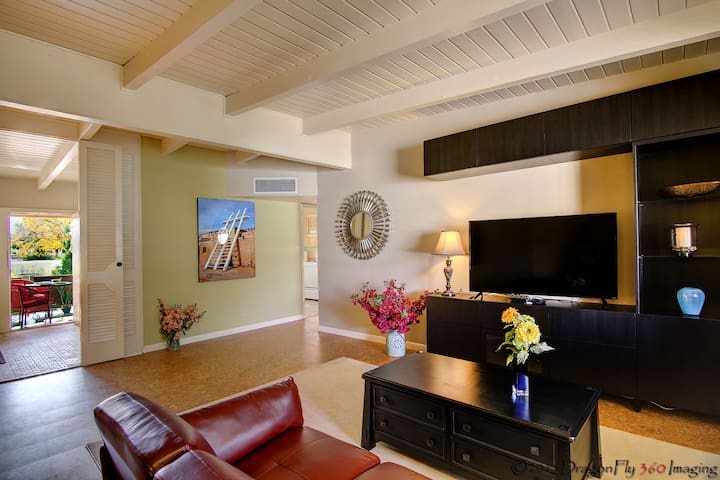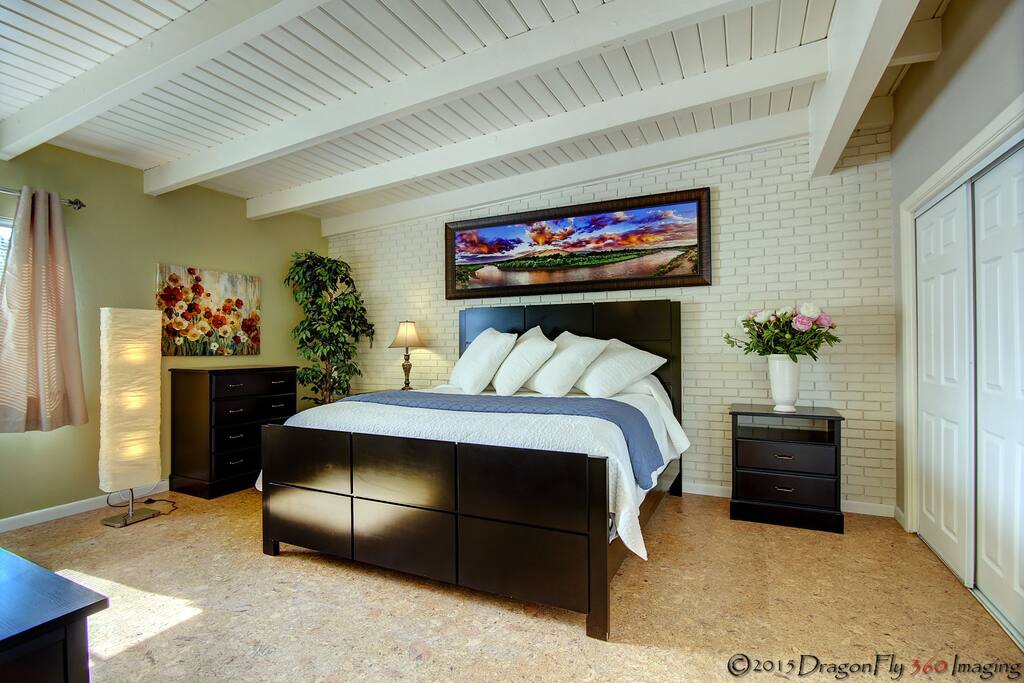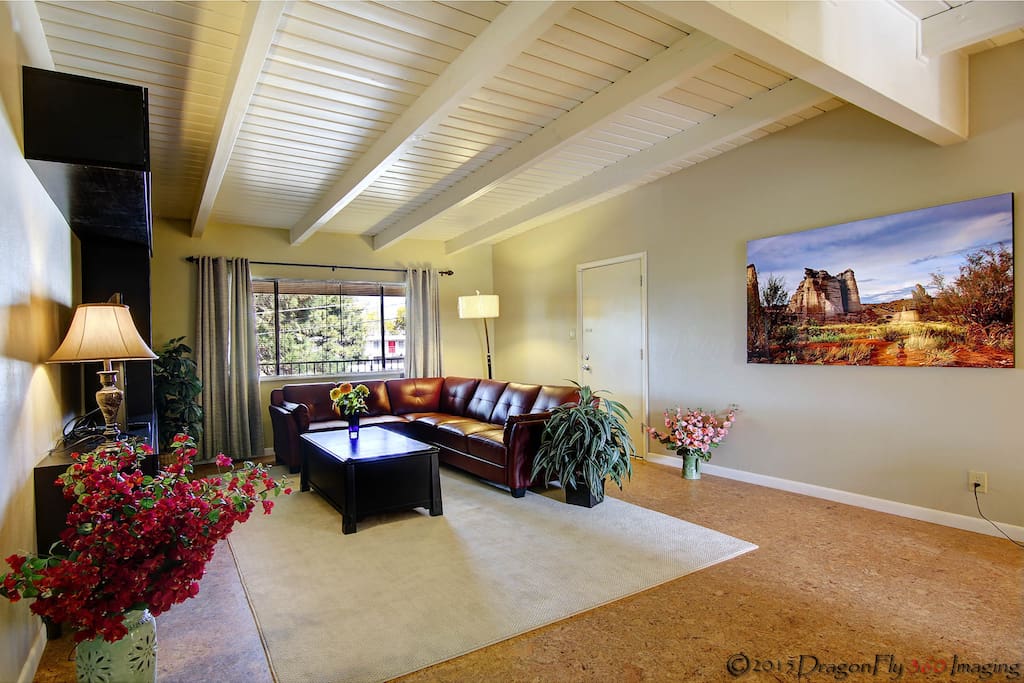 Mid-Century Modern at Nob Hill-3 luxury King beds!
Perfect home to unwind and relax. Two large HD TV's. Huge bedrooms with three KING sized beds. New quiet cork flooring. Plenty of space to get away from the group or have a fun gathering. Walk to The Shop's of Nob Hill & Sprouts Grocery. Fully equipped kitchen with all the gadgets.
---
The condo was much bigger than I expected. My family and I had a such a wonderful stay there. The place is very clean and very well stocked with items we didn't even expect to be there such as laundry detergent, shampoo, body wash and other items. I would love to stay at this property or any other properties he has available on our next trip. Douglas keeps this property very well maintained. We were close to many grocery stores and the fairgrounds which we attended the State Fair that was going on. All the bedrooms were huge and with very comfortable beds. I felt like I never left home. Thank you Douglas for a wonderful experience!
---
I wouldn't call this property "luxurious" but it was spacious for a condo. If you need three king beds for a group it will be hard to find something better. However, the location wasn't ideal. There is a lot of construction on Central and this isn't really walkable to the trendy restaurant area. The neighborhood is on the edge of some of the higher crime areas of Albuquerque so it's not a great place for families.
Bryce, there have been 46 extremely positive reviews of my condo and your one downer. Sorry you didn't enjoy your stay. But was it really the condo's fault? How much more kid friendly can a location be than next to a very popular school playground with two huge play set areas, a running track and two acres of lush green grass and trees in the middle of the desert? The other guests called the king beds luxerious. The best linens, plenty of pillows and comfy beds, thats what you received. Blame the condo for temporary construction three blocks away? Okay, guilty. But that is wrapping up now and will not be an issue very soon. My daily rent can't be beat, there is no deposit, there is no amenity fee or cleaning fee. May I suggest the more predictable amenities of Parc Central Hotel or Hotel Andaluz. But then you will be in the heart of the high crime scene, LOL
---
This home was very large with all the amenities of a great Airbnb. The kitchen was beautifully equipped, beds comfortable and we especially loved the outdoor balcony to sit and enjoy the beautiful Albuquerque weather. The home is centrally located in the Nob Hill section of the city. We had a very late flight back to New York and Douglas was very kind to let us check out a little later then expected. Thanks so much for your hospitality, we would recommend this home for your next stay in Albuquerque! The Messina Family.
---
Hello,

I am Doug. Albuquerque is like no other USA city. That is why I love living here. And I love the vacation rental business. Each one of my properties are like my children. They are all unique and I treat them with love and respect and want to attract other folks to do the same.

I love to travel both in the US and abroad. My favorite trips were to Greece where I spent many summers motorcycling all over the countryside and taking ferries to the numerous islands. It was so beautiful. I also LOVE Barcellona. The night life is fabulous!