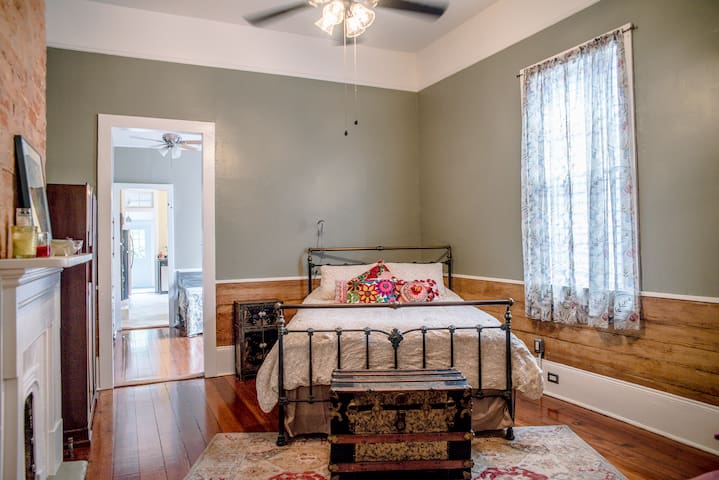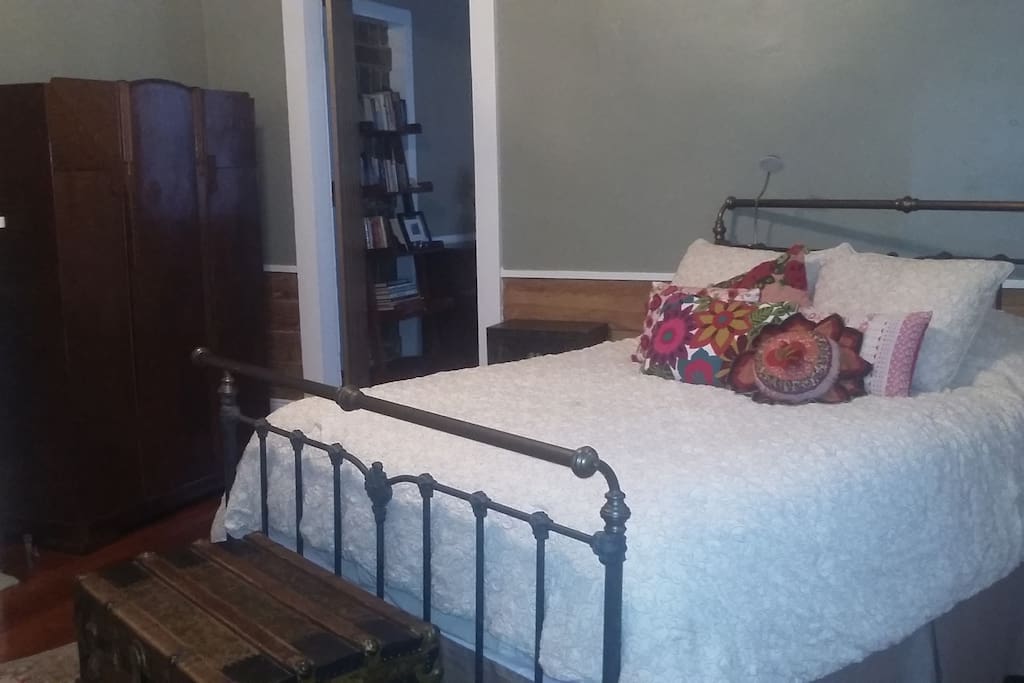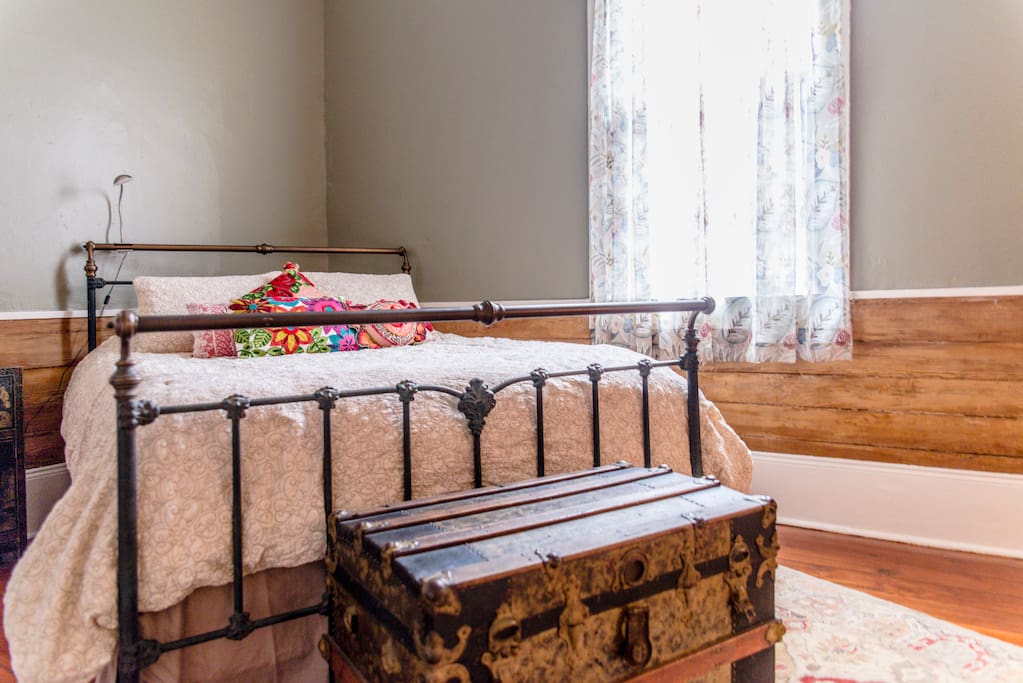 This lovely , bright and airy space has been newly renovated with loving consideration given to this home's 1869 heritage. Located in the heart of the Bywater, close enough to the French Quarter for convenience, and far enough away for relaxation.
---
---
---
Enjoy yourselves like responsible adults with a youthful sense of adventure and an appreciation for all the great art, music, and food/libations New Orleans has to offer. Please, no cigarette smoking in the house, and no "unexpected " overnight guests. Be kind to the plumbing, and considerate of the utility costs.
---
---
---
---
Excellent in all respects. The neighborhood is beautiful with interesting houses, stores and restaurants. The house is big, clean and very comfortable. Erica is a tremendous host and helped with sightseeing and restaurant suggestions. A great New Orleans experience. I will definitely be back.
---
Erica's place was fantastic! The layout was awesome for us with our two kids (7 and 3). They shared the room with the (VERY comfortable) daybeds. The decor is beautiful, she really put a lot into making the house modern and light. Plenty of everything - towels, snacks, all the kitchen things. The location was great too, plenty of street parking - close to great restaurants in Bywater but also not far from anything else you'd want to do in NOLA.
---
Erica's place was great, and she was a great host. Highly recommend. THE HOME- the home is a very charming shotgun style house with very, very comfortable beds, plenty of towels, a nice sized kitchen, breakfast table, and enough air conditioning and fans to forget you are in New Orleans. Very clean and in case you forgot certain toiletries in your luggage, there are some travel sized ones stocked in the bathroom. We also made good use of the washer and dryer on our last day. THE HOST- Erica was a great host. She provided us with plenty of snacks that came in handy (because we got hungry often), and she also asked me what kind of snacks I wanted to have before I arrived with my friends. She lives right next door and was very helpful if we needed anything. In fact, I accidentally left my purse at the house and had to come back from the airport to get it, so Erica left work for a few minutes to make sure I had the key and could get in. THE NEIGHBORHOOD- charming, very quiet, a few bars and good places to eat, a great relief from having always stayed in the French Quarter. Ask Erica for food recommendations.
---
Erica's home was simply amazing! She went the extra mile with providing toiletries and an entire case of water. She even dropped by one day to see how we were doing. I would recommend this Airbnb to everyone visiting New Orleans, it's close enough to the city but far enough for you to get another experience while in Nola.
---