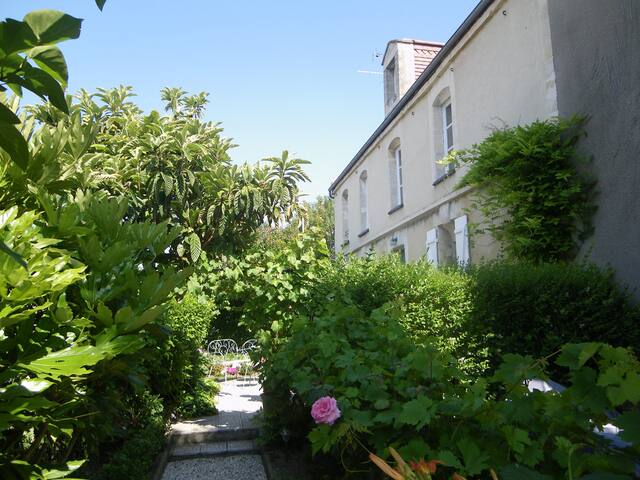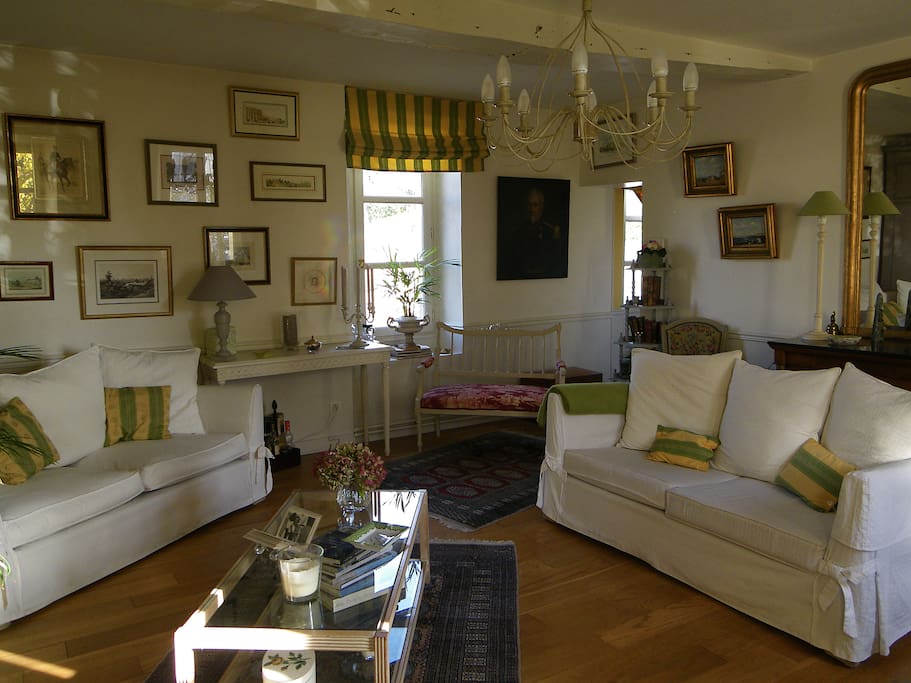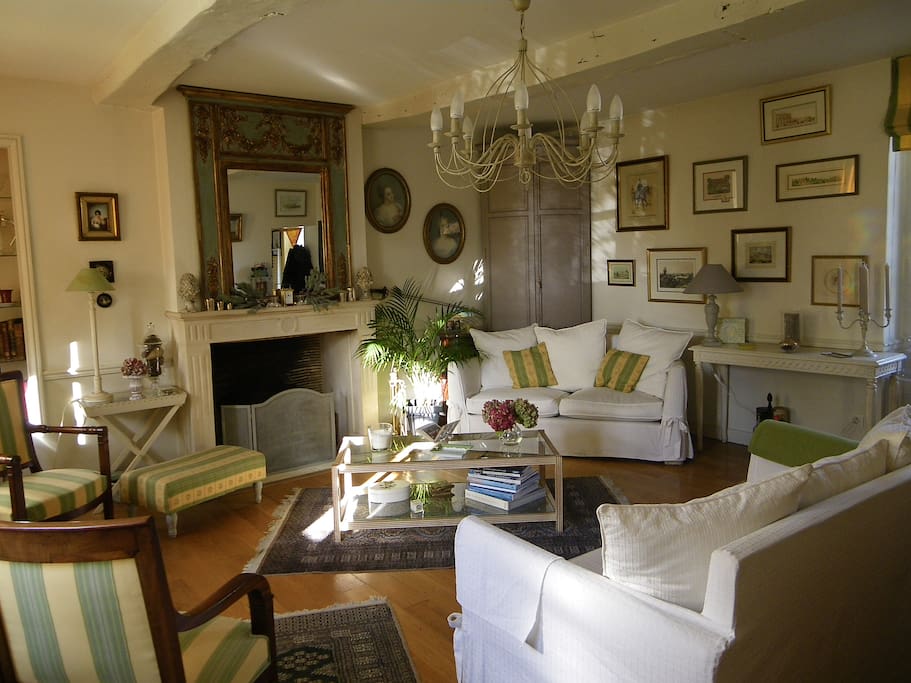 房源
Chambre pour 1 personne dans maison ancienne.
Idéalement située pour partir à la découverte de la ville (Abbaye-aux-Hommes, Abbaye-aux-Dames, Château, Mémorial) mais aussi visiter les plages du débarquement. Mont-Saint-Michel (1 h) - Saint-Malo - Dinard (1 h 30) - Ouistreham (20 mn) - Embarcadaire de la Britanny Ferries pour Porthmouth.

A l'heure du petit-déjeuner, vous découvrirez les saveurs et spécialités Normandes.
Tarif : 25 €/la nuit avec petit-déjeuner - salle de bains partagée.

Dans la maison, également possibilité de réserver :

- 1 grande chambre double (20 m2) avec salle d'eau - 50€/nuit avec petit-déjeuner,

- 1 grande chambre dortoir dans les combles (50 m2) avec 3 couchages - 1 lit double (pouvant être séparé en deux lits simples) et un lit simple, coin salon - salle de bains partagée - 55 €/nuit avec petit-déjeuner.

Accès au salon TV - connexion WIFI - Téléphone - Petit jardin (lorsque le climat Normand le permet !!!) - Parking.

Arrêt de bus au coin de la maison depuis la gare - (14 mn)
Commerces et restaurants à proximité.

Je peux mettre à disposition un lit parapluie et une chaise haute.
---
Isabelle's was a gracious host. I stayed there with my sister and two friends (4 of us) at the recommendation of another friend. Her home was prettier in person and so quaint, beautiful with a nice outdoor sitting area with spring flowers. Her home is lovely, clean, very French chic with soft touches. It's walking to distance to restaurants and many of the city's monuments, historic buildings and attractions. I would definitely stay there again. The best part was breakfast every morning - some cheese, selection of breads with orange juice and coffee. Just lovely! and so is the town of Caen!
---
J'ai passé un excellent séjour chez Isabelle qui m'a accueillie très chaleureusement en commençant par me proposer une plus grande chambre que celle que j'avais réservée où je dormais si bien (réveillée par les oiseaux du jardin) que seule la pensée d'un copieux petit déjeuner avec confitures et yaourts faits maison pouvaient m'en tirer! Tout est fait pour qu'on se sente comme chez soi, Isabelle s'assure qu'on ne manque de rien, veille sur tout, est très attentive, généreuse et pleine de gentillesse tout en sachant ménager des espaces privés. La maison est située dans un quartier résidentiel très agréable et aisément accessible du centre-ville et de ses monuments, il y a aussi un grand Leclerc à 800m. C'était parfait!
---
A 'must stay' in Caen. Absolutely the finest Air B&B experience. Lovely accommodation and garden with an elegant and organized hostess in a relaxed and quiet atmosphere. Isabelle is a gracious and delightful person that seems to really love what she does; definitely in the right service business. I won't stay anywhere else on my next visit; probably need to book far in advance as I am sure popularity will grow. A special thanks to her for taking care of me so well. I've already recommended her to others.
---
Isabelle was an absolutely fantastic host. Lovely breakfast every morning, remarkably comfortable bed, beautiful house. The house was only 2 minutes away from the bus stop, which made getting everywhere super easy, and about a 20 minute walk to downtown Caen. We managed just fine even with my very basic french. If I ever come back to Caen, I would definitely stay here again.
--- Had a lovely stay at Madame Maurice's home. 15 mn walk from center of town. Her daughter was there to great me and make me feel at home. The breakfast was very nice. I was able to come and go as I pleased. A lovely garden was available for my use if I so desired.
---
Isabelle was an absolutely wonderful host. She was very kind and accomodating. My train had arrived quite late that day, and I didn't end up arriving until several hours after I had told her I would show up. She didn't mind in the slightest and seemed perfectly content that I had arrived safely. Even though there was a bit of a language barrier (she could not speak much english, and I could not speak much french), that didn't seem to cause any problems with our understanding of each other. She even went so far as to help me plan out my bus schedule to the Normandy beaches, as well as getting on a train back to Paris. She is an absolutely wonderful host, and I have nothing but good things to say about her
---
Maman active de 4 enfants qui malheureusement quittent la maison les uns après les autres pour prendre leur envol. La maison devient bien grande d'où mon idée d'accueillir des visiteurs. Goût pour la décoration, la cuisine, lecture. Sens de l'accueil...
语言:
Français