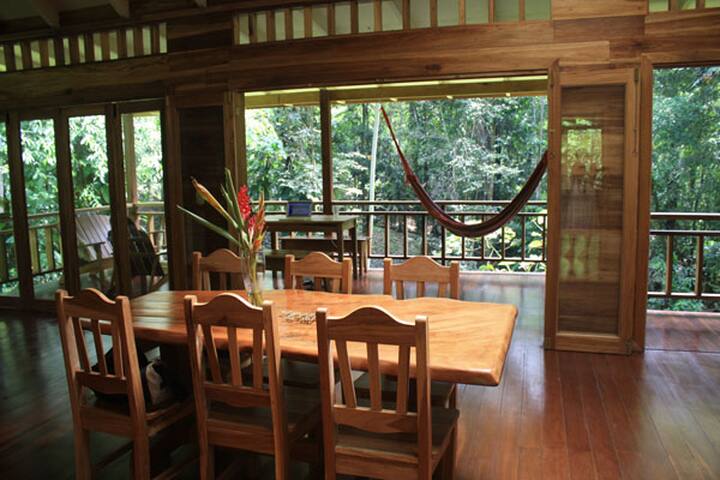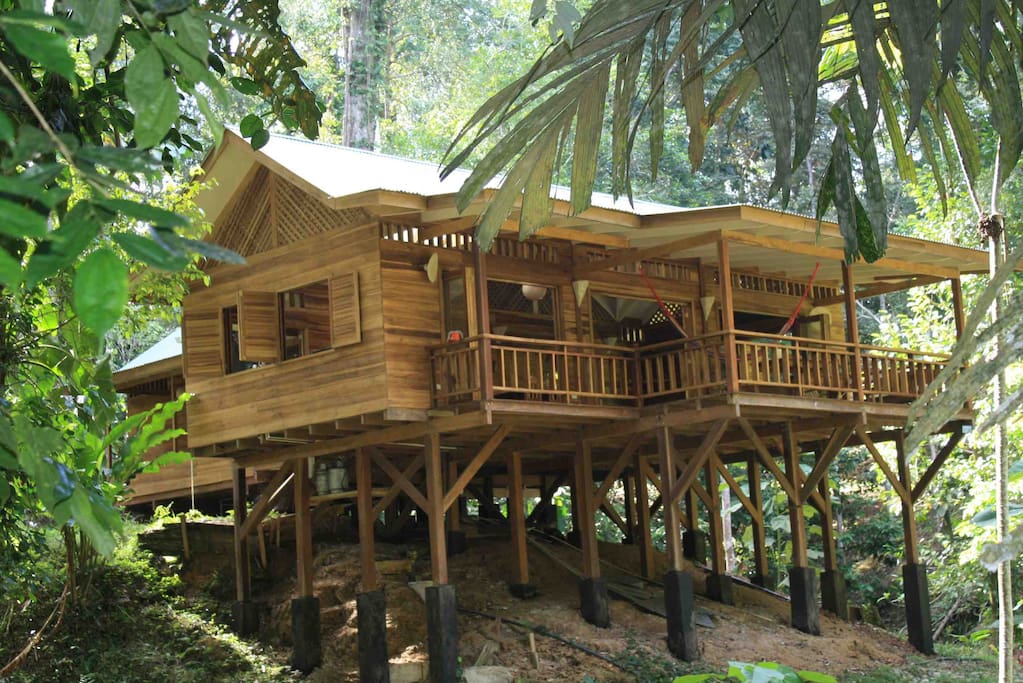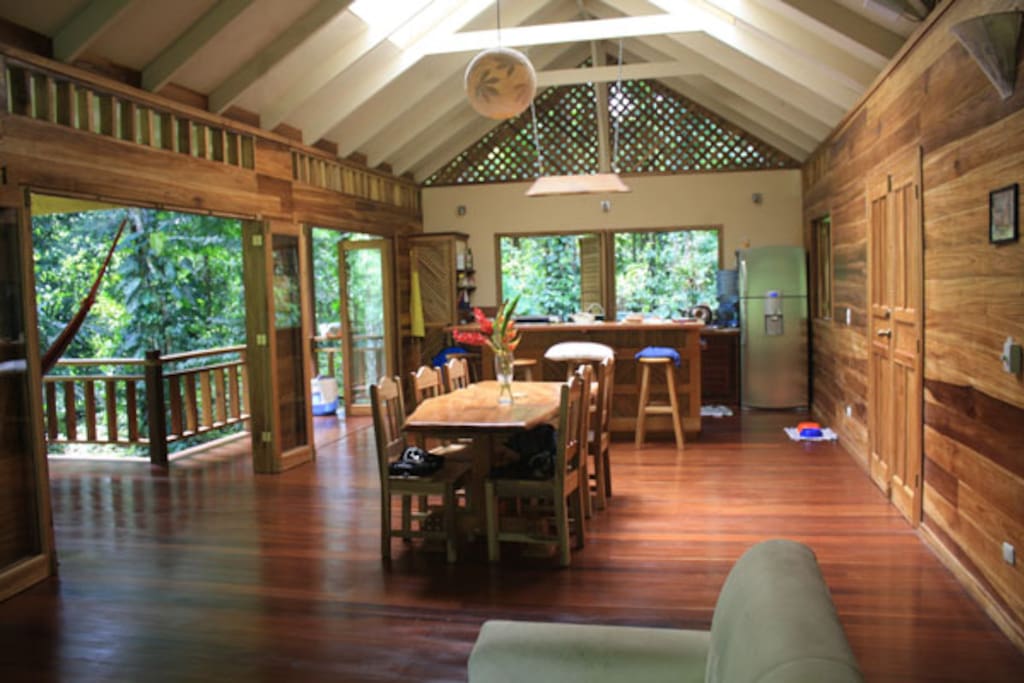 all wood, jungle house, fully furnished. Relax in the hammock and enjoy yoga or wildlife watching -- monkeys, toucans, sloths, hummingbirds, butterflies and more -- on the spacious, raised wood deck overlooking the jungle.
---
¿Ha visto un cuadro de Henri Rousseau? Es como estar dentro de uno de ellos. Es una selva maravillosa, y la casa es hermosa y confortable. A dos kilómetros está la playa, y se puede conseguir de todo en los supermercados vecinos. El acceso requiere un vehículo alto, pero es fácilmente transitable.
---
Nice place to detach from the world. We had some minor issues with the bed sheets and blankets. The access requires a 4x4. Gideon was available and followed up our needs, via message and phone. However the local support was not that efficient. Overall, we enjoyed our stay. Great place to read and meditate.
---
We really enjoyed the privacy and jungle atmosphere and saw toucans, sloths and howler monkeys from the comfortable porch. The house itself is really comfortable and the bathroom are modern with plenty of hot, hot water. There are ceiling fans in each room, but we didn't really need the as it was perfect temperature at night for sleeping. The house itself is beautifully crafted in wood. It was a pleasure to stay in Gideon's house. Once you got used to it he drive up and down was pretty quick and easy, so no downsides about the location.
---
Very nice and unique house set in the middle of the jungle. You get to listen to the howler monkeys and birds every morning. About a 10-15 min drive to the closest beach (4x4 needed). Both Gideon and Ulises who helps Gideon with the guests were really helpful and attentive. The only issue we had was with the house's cleanlinesss since we found dirty bathrooms and kitchen plates. Besides that we had a great stay.
---
Interesting location set in the jungle as described but the downside is the steep 50-60 meter long driveway which you must walk as it's too slippery to drive and if carrying anything more that a backpack then it's quite difficult. You will also need a 4WD vehicle as the 2.5km road in is very rough and the last section impossible without the 4WD. But the house itself is impressive and was well maintained and all amenities including ample fresh water. The jungle setting is great with the sounds of the jungle enjoyed from the vast balcony and hammock. It's a large house with huge bedrooms. For something different it's quite unique and well worth it but just keep in mind the need for a 4WD and the long steep and slippery walk down to the house as the elderly may struggle or if you're toting suitcases as we were. Caretaker Ulisses was a nice guy and very helpful.
---