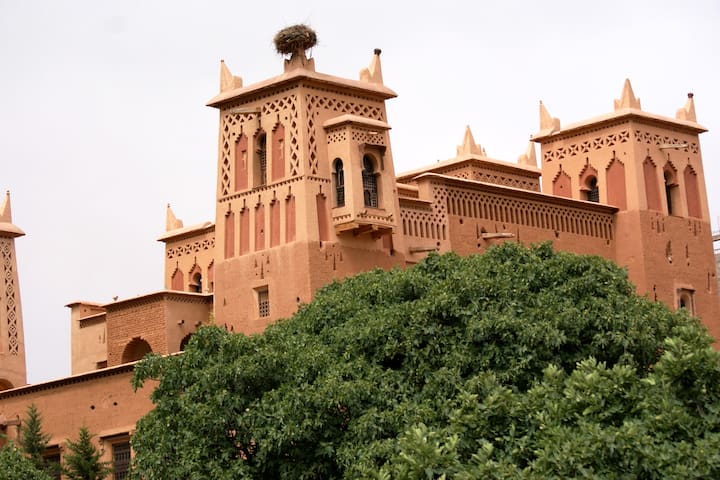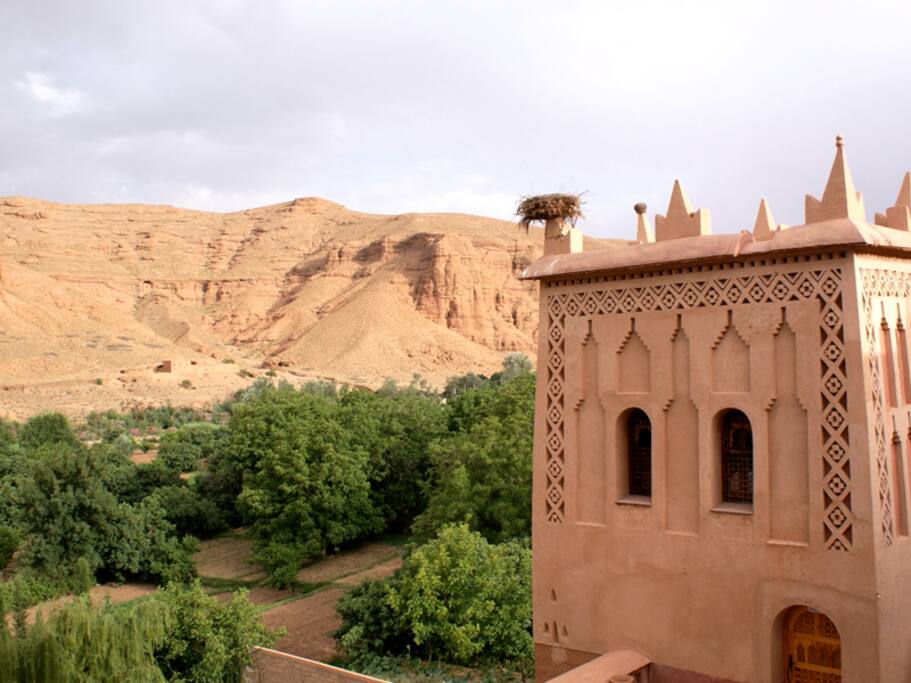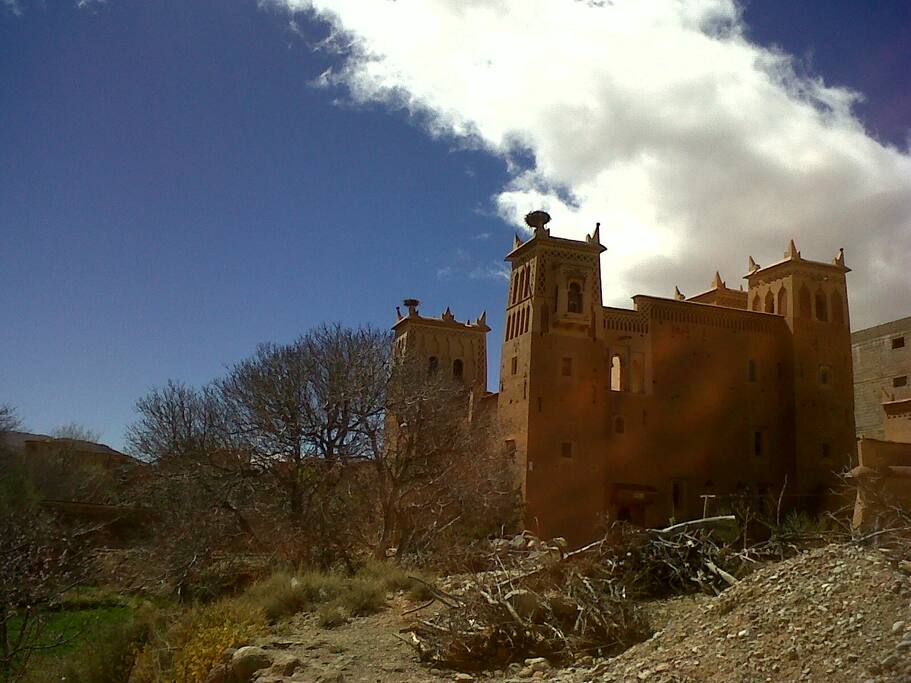 Atlas mountains spacious rooms traditional Kasbah
宽敞的客房配有连接浴室,包括早餐和晚餐。您的主人Mostapha和他的整个家庭已经装备了Dar Jnan Tiouira精致而真实的舒适。所有客房均可欣赏到kasbah众多的露台和露台,并设有'tadelak'制作的个性化浴室,并预计可以使用
Spacious Rooms available with ensuite and breakfast and dinner included. Your host Mostapha and his entire family have equipped Dar Jnan Tiouira with refined and authentic comfort. All rooms offer a view on the numerous terraces and patios of the kasbah and have personalised bathrooms made in 'tadelak' and are foreseen wi
房源
Mostapha需要10年的时间,这是传统的柏柏尔河谷建筑的崇拜者,在他的兄弟,父亲和家人的帮助下建造kasbah。 建造"enpisé"(晒干砖)和尊重古老的传统,今天是理想的休息日。这是徒步旅行的出发点和到达点,是柏柏尔酒店传统纯粹传统的休闲活动。 一个魔术和永恒的地方 您的主人Mostapha和他的整个家庭已经装备了Dar Jnan Tiouira精致而真实的舒适。所有客房均可欣赏到kasbah众多的露台和露台,并设有'tadelak'制造的个性化浴室,并在较冷的夜晚供暖。
10 years were needed for Mostapha, great admirer of the traditional Berber valley architecture to build the kasbah with the help of his brothers, father and family.
Built 'en pisé' (sun dried bricks) and respectful of the ancient traditions, the kasbah is today the ideal place for a restful holiday. It is the departure and arrival point for a hike, a restful halt in the pure tradition of Berber hospitality.
A magic and timeless place
Your host Mostapha and his entire family have equipped Dar Jnan Tiouira with refined and authentic comfort. All rooms offer a view on the numerous terraces and patios of the kasbah and have personalised bathrooms made in 'tadelak' and there is heating for the colder nights.
房客使用权限
乘坐汽车或乘坐马拉喀什马拉喀什的Supratours或CTM巴士服务,我们可以安排接送服务
Accessible by car or by the Supratours or CTM bus services from Marrakech or we can arrange transfers
其他注意事项
家庭是Dar Jnan Tiouira厨房的厨师。他们将准备经典的柏柏尔版,灵感来自于母亲的食谱,但同时也开放了法语,意大利语和西班牙语的影响。 一直充满阳光的美食,天然产物制成,距离肥沃的爸爸只有几米远。在早餐,午餐或晚餐时段,您可以品尝美食。 Mostapha还提供从Kasbah的导游和旅游到周围的山脉和沙漠。
The family are the chefs in the kitchen of Dar Jnan Tiouira. They will prepare classic Berber plates inspired by the recipes of their mother but are at the same time open to French, Italian and Spanish influences.
A cuisine always full of sun, made with natural products, cultivated only a few meters away, along the fertile Dadès. A cuisine which will enchant you be it for breakfast, lunch or dinner.
Mostapha also offers guided walks from the Kasbah and tours to the surrounding mountains and desert.
---
A magical place whose physical beauty and peacefulness is only outdone by Mustapha and the wonderful staff of the Kasbah. If you are lucky enough to have the possibility of staying here a few nights, do not miss the opportunity. We were a family of four (my wife and two teenage children) and were very happy and comfortable in our one room suite. Do not miss the meals. An incredible place and location that emanates a sense of well-being and tranquility throughout.
---
I'm Leah originally from Australia I lived for 14 years in Florence, Italy where I still have active contacts. For the past 3 years I have lived in Marrakech, Morocco a vibrant town pulsating in exotic sounds and sights. I love living here; the people, the food, the landscape, …
语言:
English、Français、Italiano