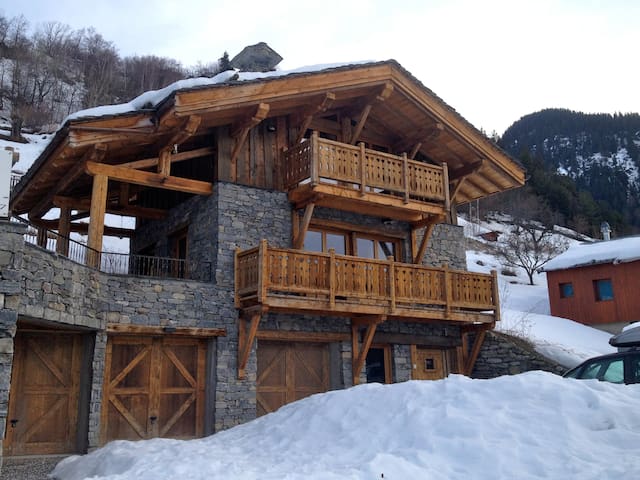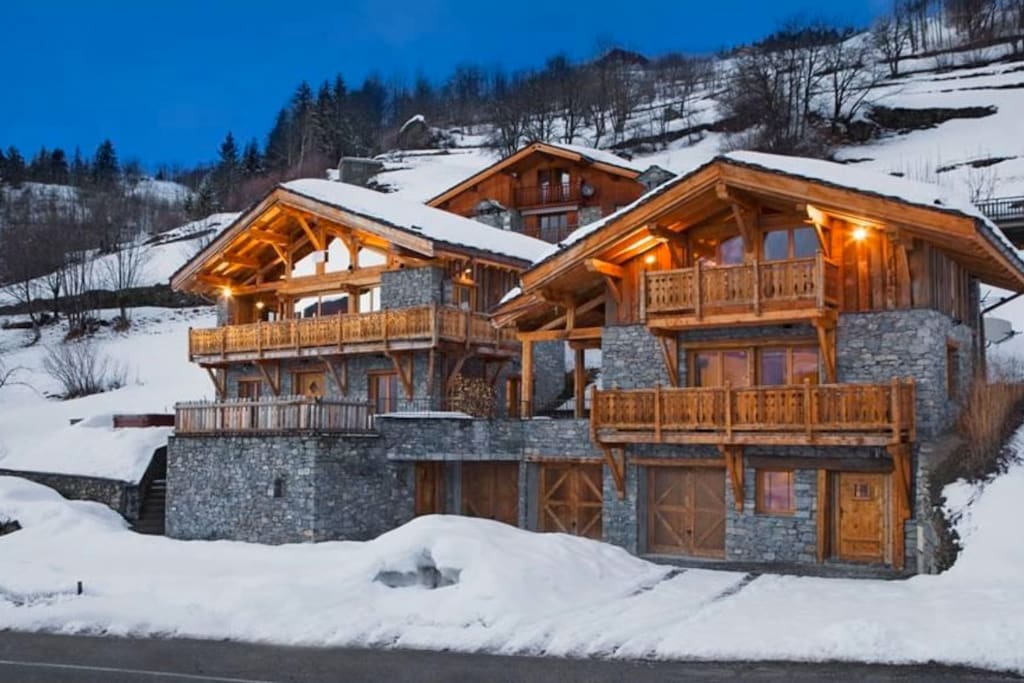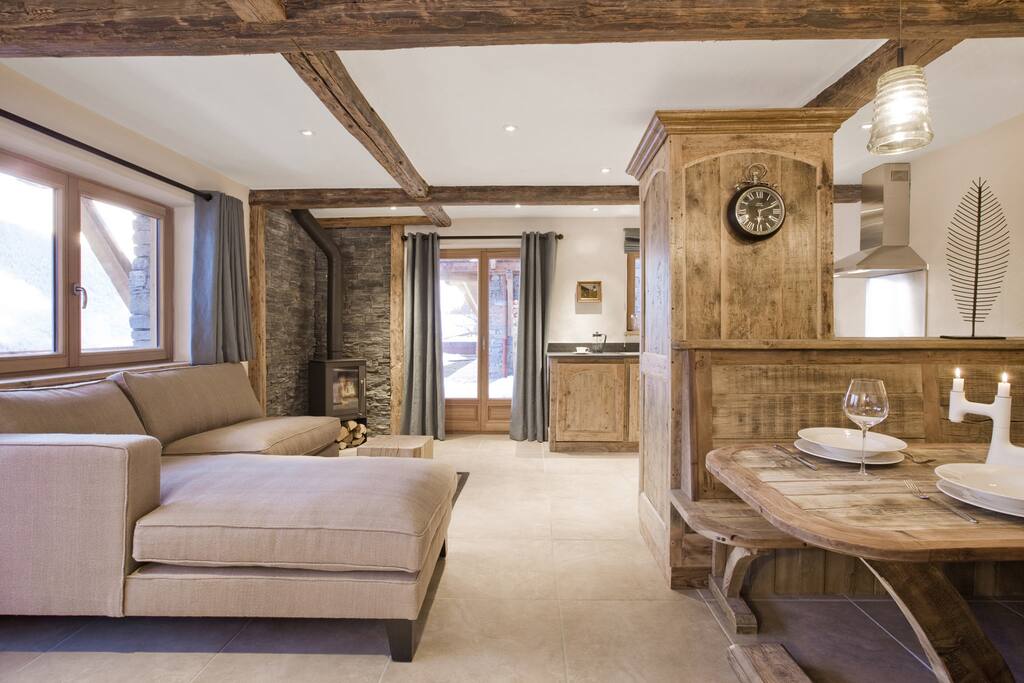 Luxury small chalet in French Alps
一个梦幻般的小屋,舒适地睡2-4人。位于Tarentaise山谷的中心,靠近5个主要的滑雪胜地和许多着名的自行车路线。
A fantastic little chalet that comfortably sleeps 2-4 people. Situated in the heart of the Tarentaise Valley, close to 5 major ski resorts and many famous cycling routes.
---
Fabulous chalet - perfect for a family of four. Super cute traditional style chalet with lovely decor & furnishings. Everything you need for a great ski break in the Alps - washing machine, well-equipped kitchen, comfy beds, good showers, UK TV for the kids, big hall for boots & coats, nice terrace and BBQ for sunny evenings and parking right outside. Beautiful views from every side - a great place to relax.
---
This is a very cute chalet and the views were spectacular. It's well outfitted and everything is very new but still with that rustic feel. There are also trails interlacing the hillsides that you can use to hike up or down between villages. Although it was winter, there wasn't a ton of snow on the ground so we had a few lovely walks. I'm sure it would be amazing in the summer. The bedrooms and baths are a bit on the small side (European-sized) but it's fine for 4 people as long as you don't need a ton of open space. Note that there are two toilets, but only one is upstairs while the second is on the entry level 2 levels below. The ensuite bathrooms have a shower/sink and are compact but nicely furnished. The location is convenient to get to about 5 different ski areas, but most are going to be about 20-30 minutes drive. The one thing to note is that the roads up to the chalet and to a couple of the ski areas (especially La Rosiere) are narrow 2-lane roads with steep drop offs in sections and very few guard rails. This is not for drivers who are faint of heart -- especially at night or if there is snow. While we are from Colorado and used to snow driving, these roads were much more challenging than those to ski areas in Colorado. The locals seemed to have not issues, driving at speeds that were faster then we would want to achieve. I would highly recommend either 4WD or chains if you are coming in the winter and there will be any snow. Our rental car had neither (and no snow tires) which was bad planning on our part. We got just a bit of snow the last day (less than 1 inch) and the road to La Rosiere ski area was a no go -- we had to call a tow truck partway up to bring us chains. I'd also suggest arriving at the chalet for the first time in daylight hours unless you are familiar with this area.
Thanks for your review Kim and glad you enjoyed the place. You should definitely come back in the Summer - we actually built the place for skiing but use it more in the Summer when the valley comes alive! The roads are very European I'm afraid so yes, they're typical mountain roads. If it snows they clear the road very quickly but we do advise guests (via the Welcome Pack) that snow chains, socks or tyres are advisable. Also, the resorts aren't that far away - the furthest resort is Val D'sere which is around 20-25 mins. The nearest is La Rosiere at c.7 mins and then there's St Foy, Tignes & Les Arcs in between... Hopefully you'll come again and get to experience those resorts also.
---
Mooi chalet aan een doorgaande weg, comfortabel, hele fijne bedden en dichtbij mooie wandelpaden. Voor boodschappen moet je de berg af, dus wel echt afhankelijk van de auto. Zowel voor zomer als winter een heerlijke plek, fijne dorpjes in de buurt waar je goed kunt eten, ski en wandelgebieden te over, en last but not least; niet ver van Tignes wat weer geweldig is voor zomer en winter ski! Hou er rekening mee dat het huis zich het beste leent voor 2 kids en 2 volwassenen, alles zit erin zoals twee badkamers twee aparte wc's, prima keuken en lekker balkon en terras. En een garage.
---