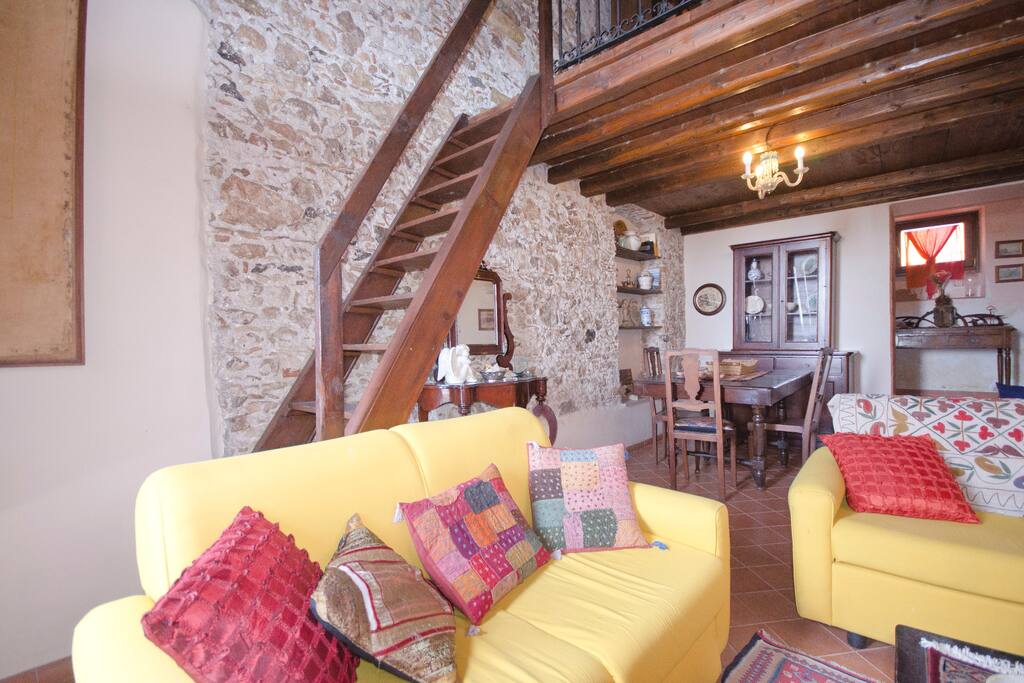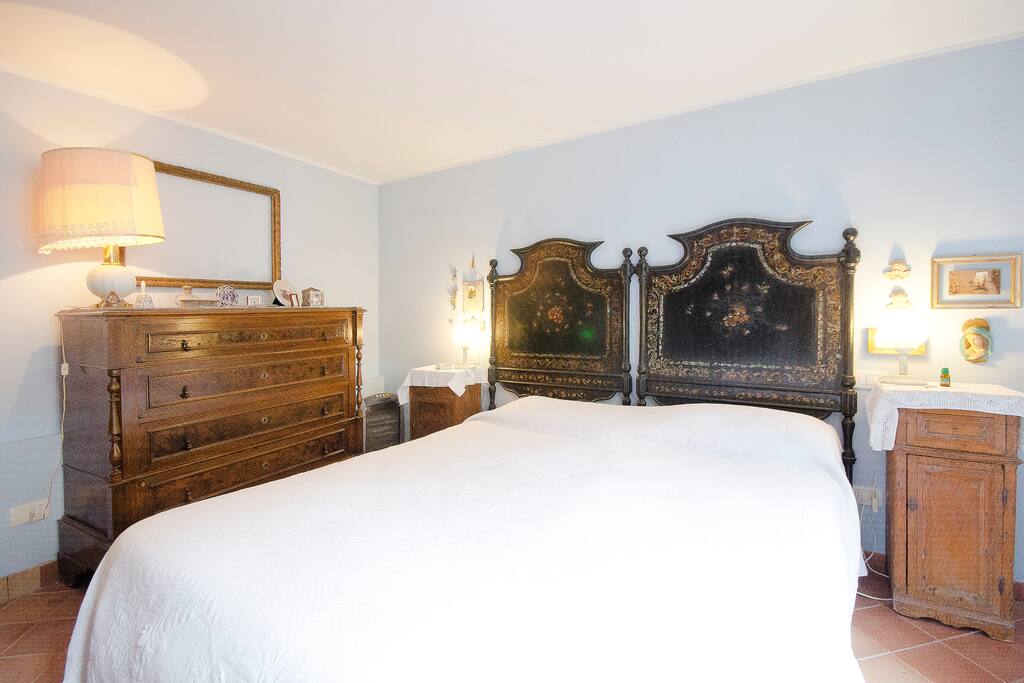 房源
壮观的别墅在陶尔米纳古老的中心,在历史中心,在神话般的Fazzello,你会发现这个时期最美丽的房子。从城市的假期生活步骤。西西里风格的别墅分为两个钢琴。三个卧室(2双和1单,但在房间里有一张沙发床),一间起居室和一间带上层的浴室大型起居室设有古董壁炉和1个盐,即使在一个可爱的木制阁楼与Caltagirone的厨房瓷砖俯瞰一个美丽的露台和一个保存完好的花园,有一个小屋与淋浴,洗衣机和(URL HIDDEN)别墅也有2座车的大车库。别墅拥有优越的地理位置,靠近陶尔米纳的主要街道:着名的科苏翁贝托(Corso Umberto)。房子的客厅配有优良的家具,价格合理,并且在每一个特别的,独特的和可爱的里面都被治愈了。自然适应于casa。我处理所有的信息,我会为每一个元素提供生活在舒适和陶尔米纳的美丽,世界的珍珠
Magnificent villa in the ancient heart of Taormina, in the historical center, in the mythical Fazzello away where you will find the most 'beautiful houses of the period. Steps from vacation life of the city.The villa in the Sicilian style and is divided in two piani.Sotto three bedrooms (2 double and 1 single but with a sofa bed in the room), a living room and 1 bathroom with upper floor a large living room with antique fireplace and 1 salt even on a lovely wooden loft with kitchen tiles from Caltagirone overlooking a beautiful terrace and a well-kept garden on which there is a small hut with a shower, washing machine and (URL HIDDEN) villa also has a large garage for 2 seats cars. the villa has the great location ,near the main street of Taormina: the famous Corso Umberto.The House has the living room furnished with excellent furniture of great value and is cured in every particolare, unique and irripetibile.L 'hospitality of a similar Resort is naturally adapted to casa. I'm disposal for all infermation and I will supply every element to live in comfort and Taormina beauty , the pearl of the world
房客使用权限
tutta la villa è a disposiione degli ospiti
---
We had a lovely stay in Margherita's authentic Sicilian house. A quirky place but the house suited our needs (a group of 6 friends) perfectly - in particular the large terrace for relaxing in the evenings after a day at the beach or in town. Easy walking distance to everything we needed.
---
Villa Margherita is a beautiful, traditional Sicilian house, full of character and with a great terrace. It's location is fantastic, very central but in a quiet street. The property is equipped with everything that you would need to make the most of your stay, well stocked cupboards providing all the basics should you wish to cook, Margherita is a generous host. The only caveat? Don't opt for a late check-in, ours didn't go smoothly but once we were in, we loved it!
---
The location is excellent. It is located on a street parallel to the main street in town. There are four floors and a patio, which is plenty of space for a large group. Margherita was attentive in advance and helpful with questions we had to prepare for our trip. There are three queen beds and 1 single bed. The single bed is on the fourth floor accessible by a ladder. The air conditioner cannot be used at the same time as the water heater. It is not large enough to cool down the whole house. The water heater must be turned on in advance for a warm shower. The patio and garden are lovely. There are feral cats in the garden. If you would like WiFi you need to ask for it in advance. When using data, the internet was spotty throughout the house.
---
THE GOOD: The house is in a FANTASTIC location! right in the centre of town and very convenient to walk around. Getting there by car is ok, the street and the garage are a little tight, in a small car it was ok, but it would have been very hard to get in there with a large car. It definitely has authentic rustic charm with rock walls, beautiful wooden beams and antique furniture. The terrace garden area was really amazing, beautiful, large and great to relax in the sun. The house cleaner waited for us until very late at night which was very nice. THE BAD: We were asked to pay 20€ per car to use the garage. We found this strange for 2 reasons : 1. The search result on the airbnb website said it had free parking (this seems to no longer be the case on the website, and maybe this is a problem with the airbnb website and not the owner) 2. The garage is part of the house and can not be separated, there is no lock (or even handle) on the door between the garage and the rest of the house. The ground floor is quite humid with a strong musty smell, this is not something that the owner can necessarily do anything about as the house is old and built into the rocks, but it would have been nice to know beforehand, and it could have been ventilated better before arrival. The house does not have 2 bathrooms. It has 1 bathroom, plus a second separate toilet, and then there is a second shower outside in the shed. The kitchen tap was leaking water all over the kitchen floor so we tried to contact the owner to have it fixed during our stay, after our repeated attempts to contact her were unsuccessful, we finally fixed the tap ourselves. The photos on airbnb make the house look a lot brighter than it actually is, in reality it is much darker.
---
The property was in a *great* location, just close enough to the main part of town, just far enough so that the noise did not overwhelm you at night. It had ample space for 7 people, although 6 would have been optimal. 2 families stayed with teen children. They were able to go down the alley to town and wander about, and return as needed. There was parking for 2 cars - which was an absolute need met.
---
..La villa di Taormina è una casa d'epoca,finemente arredata con giardino magnifico e due posti auto in garage annesso alla casa.Ha il fascino delle case siciliane e un'antica cisterna romana le cui mura in pietra sono visibili e ben conservate come il resto della villa restaurata nel 2000.Io amo molto l'eleganza dei particolari,i mobili semplici ma raffinati,i fiori e le piante ,il mare e la frequento teatro e cinema,leggo e ascolto la musica.
Gli ospiti nella mia casa saranno come in un hotel a 5 stelle ma con la bellezza di un resort privato.

语言:
English、Español、Français