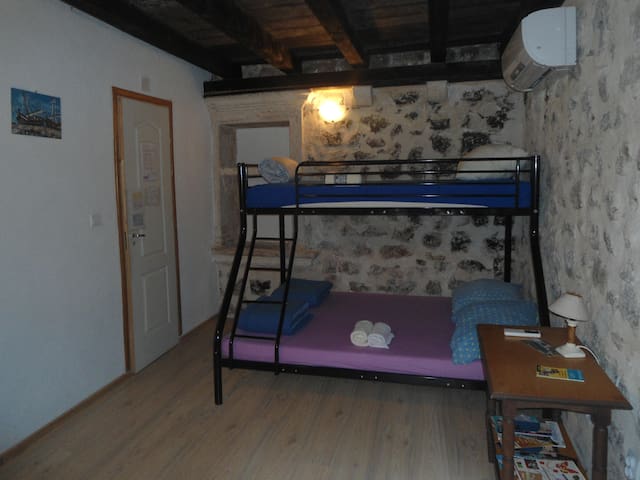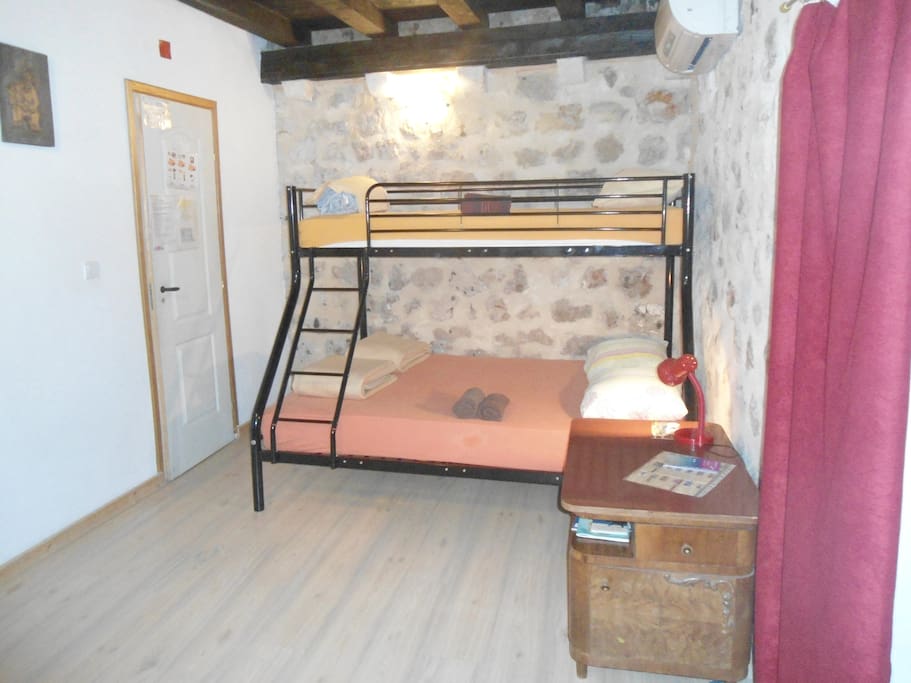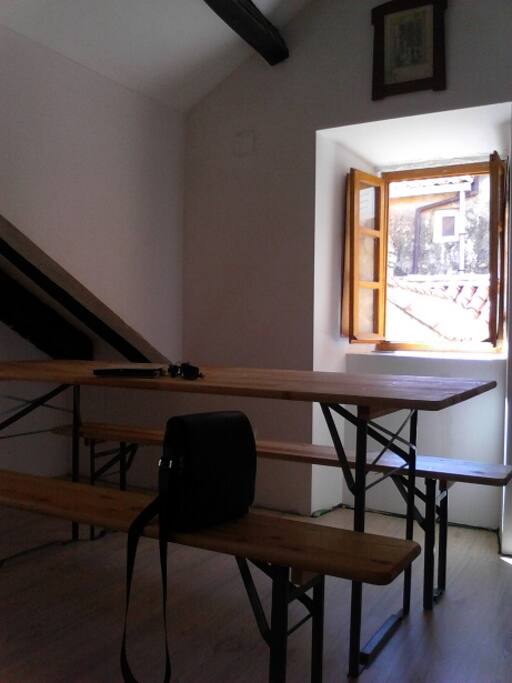 Bed for good price with shower&wc and using kittchen inside historical city walls, in house of blacksmith, close to clocktower, st.Blase church and Placa.
房源
Room for 1-3 persons; bunk bed with double and single (up) and additional bed. you can rent it for 1, 2, 3 persons. AC (in summer included in price), using kittchenette, ensuite. Best location. Suppement for additional person 5 eur.
房客使用权限
Welcome to my house! I have 3 rooms. This room is on first floor, AC, ensuite, one big bed, sharing kitchen witch have AC. There is kitchenette on top floor. FREE internet in house. Location great!! My street is blacksmith's street, same with house, its still same like before several hundred years; groundfloor was workshop before, than first floor dinning room (today room)..
---
Sergio's rooms are great. Very clean, perfectly located, and it may not matter to most but the water pressure is great! Another note- Wifi is really fast, was able to do some work when I wasn't out seeing the city or swimming the Adriatic. Would definitely recommend this to anyone traveling with 1 or two people.
---
Very convenient location right in old town. 7 min from pile gate where we got dropped off from the airport bus and and 7 mins walk from the bus stop where we get picked up to go airport. All restaurants inside old town are overpriced but Sergio nicely point out the only supermarket inside old town is only 3 mins walk. the staircase is quite narrow and steep so bare in mind for heavy and large luggages. The room s quite bare with just bunk bed, a tablet and a bed. So when we are all in the room, 2 ppl had to sit on the bed. Or else we all have to go upstairs to the kitchen. There is a charge for washing but there is a clothesline right outside the window to dry a few tshirts. Sergio was a very attentive and helpful host that promptly answered all my questions through whatspp. checkin was easy and flexiable. It was an enjoyable stay overall.
---
The location is amazing. It's right off the main street in the old town. The room is basic, not the comfiest mattresses in the world, but it had everything we needed and fitted the 3 of us easily. It's not the quietest place to stay, because it is close to the center which has some noisy tourists and church bells, and because it is a hostel you can get some other noisy guests. But this wasn't a problem for us. Kitchen upstairs is basic but very useful to have. Everything was clean and comfy. Hosts were very welcoming and helpful.
---
Im owner of small company wich work with young people. This is my property to rent, i made it like i wanted to have when traveled over world as young men. Price is, i think, best in town, facilities very good. Staff is friendly, we will help about all you can need during stay in Dubrovnik..
语言:
Deutsch、English