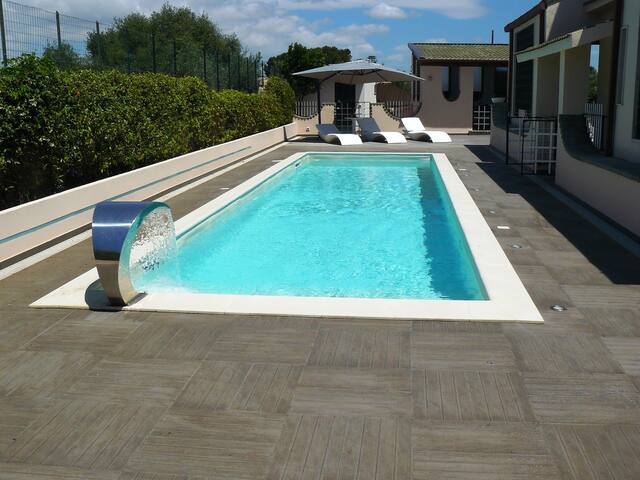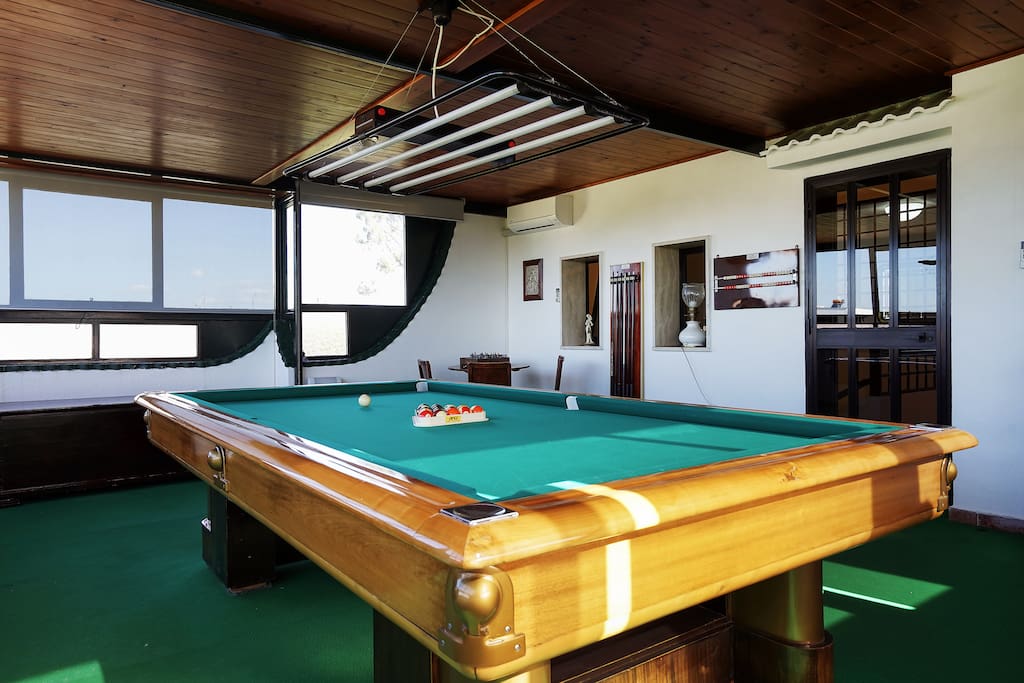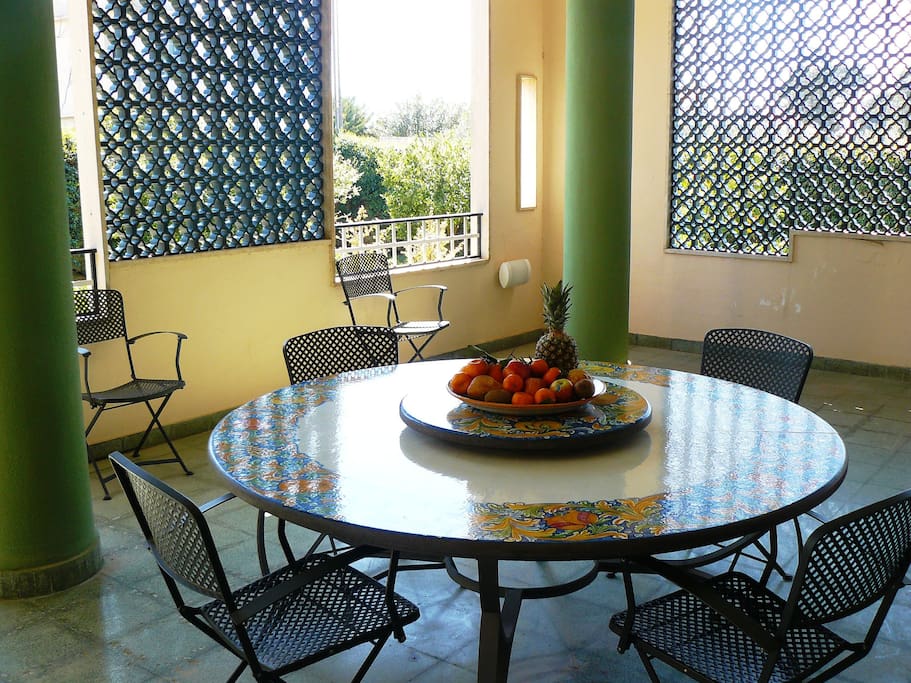 The villa has a big swimming pool, 2 outdoor showers, 3 king size bedrooms and 3 double bedrooms, a large kitchen, three bathrooms, a fitness room, two verandas with large tables, one with a barbecue; Gazebo, a garage and wifi.
房源
Large three storey villa just a few hundred metres from the archaeological park of Selinunte. The villa includes a large kitchen with a dishwasher, 2 large living rooms of which one has got a fireplace, 1 billiard room, 3 bathrooms, 6 double bedrooms, a double veranda with BBQ and a large garden surrounding the entire structure, an outdoor shower and gazebo with a football table. Suitable for large families or groups and ( you will find a cot, a high chair, a baby walker and a small bathtub) The furniture is in Sweddish pine and in excellent condition in each room. Air conditioning in each room. There is also a washing machine and parking.
---
It is a marvelous, spacious and unique house. Its perfect for a big company with lots of different options for entertainment in the house (nice outdoor pool, chess board, pool table, soccer games, gym etc.) Just relaxing and spending the day home at the house is a treat. Lots of sights and interesting places to visit nearby and with nice bars and restaurants in the small village by the sea (15 minutes walk away). The service was impeccable, prompt and friendly. Our host did everything in order to make us feel welcome and our stay pleasant. Our company of ten had plenty of room, and we enjoyed most of our meals at the terrace, with a huge table accommodating all of us. The kitchen is very well equipped and we enjoyed cocking at the house. The only weakness that we experienced was the reliability of the electricity and the wifi. We highly recommend this place.
---
This is such an amazing place to stay. Luisa, our host, was so generous and helpful. We had a wonderful lunch waiting for us when we arrived and another provided for us the day we left. She left a huge bowl of fresh fruit and vegetables for us to enjoy during our week long stay. The house has lots of amenities to entertain teenagers (and parents) and we had a fantastic break. We would highly recommend staying here. Selinunte is within walking distance and there are many great places to visit on day trips. It's a very quiet house, surrounded by olive groves and big enough for 2 families to share comfortably. Thanks Luisa for being such a great host!
---