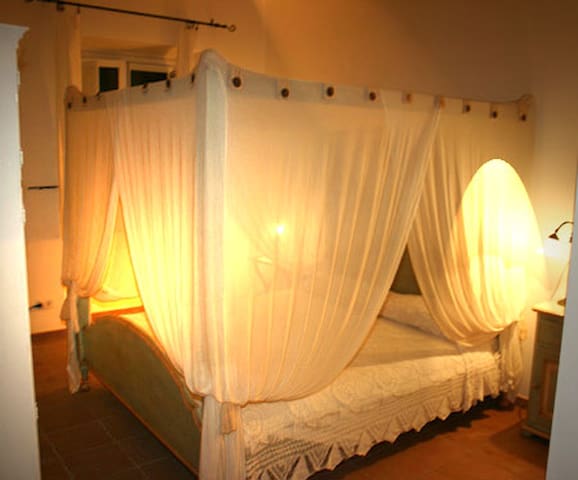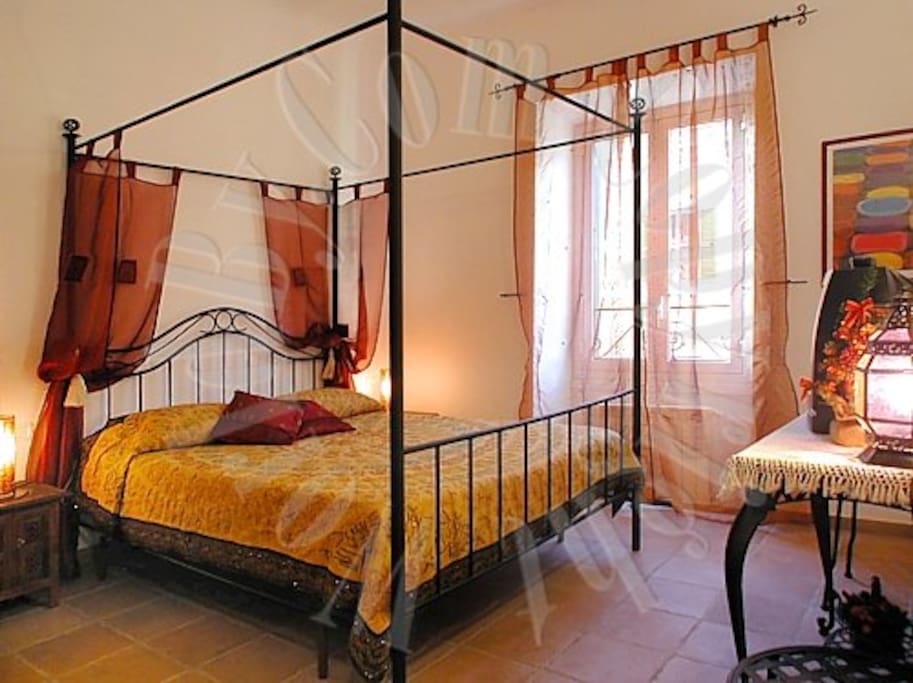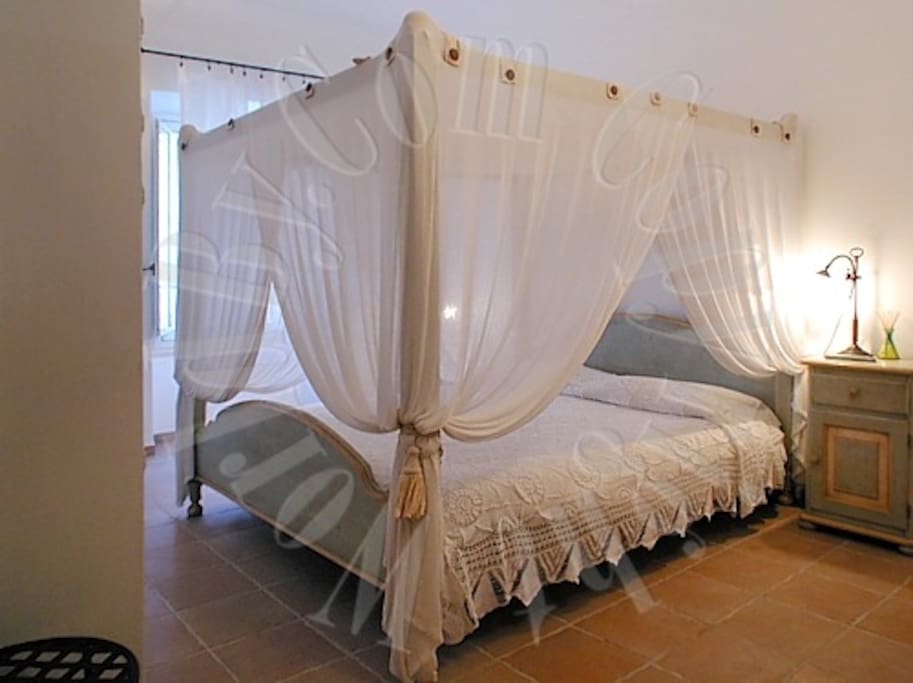 Aenea's B&B in the heart of Rome
房源
对于任何人在罗马的心脏寻找一个房间,AENEA的B&B是一个完美的地方 - 住,即使只有几天,提供了机会发现这个城市及其奇妙的纪念碑。 AENEA酒店的B&B酒店位于罗马的历史中心,距离Termini中央车站仅有几步之遥。在几分钟内,您可以到达斗兽场,最古老的教堂,主要的博物馆,剧院和所有最好的"永恒的城市"可以提供。距离机场的航空航站楼仅有步行路程。 舒适的客房都配备了空调和彩色电视。所有客房均设有带淋浴的私人连接浴室,加热毛巾架和吹风机。酒店可应要求提供四岁以下儿童免费和婴儿床。 欧陆式早餐包括果酱和面包,面包/烤面包机,谷物,牛奶,预包装糕点等,你可以让自己热巧克力,茶或咖啡。酒店提供自助服务,客人可以随时随地醒来。 请在您预订时指定您的抵达时间,或者之后通过电子邮件。这是必要的欢迎没有鞭打,因为没有一个礼宾的夜晚和一天。 客人在办理入住手续时可能会被我的工作人员打电话给我,而不是我。 EXTRA:城市税3,50欧元每人每晚 Wi-fi:2欧元p /房间的整个逗留
For anyone looking for a room in the heart of Rome, AENEA's B&B is the perfect place - staying even only a couple of days provides the chance to discover the city and its marvellous monuments. AENEA'S B&B is in the historic centre of Rome, few steps away from Termini central station. In few minutes you can reach the Colosseum, the most ancient churches, the major museums, the theatres and all the best the "eternal city" can offer. The air terminal from/to the airport is within walking distance.
The comfortable rooms are all equipped with air conditioning and colour TV. All rooms have a private en-suite bathroom with shower, heated towel rail and hairdryers. No charge for children under four and a cot can be provided on request.
The continental breakfast consists of jams and spreads, bread w/ toaster available, cereal, milk, prepackaged pastries etc and you may make yourself hot chocolate, tea, or coffee. It is available on a self-service basis so guests can wake up at whatever time desired.
Please when you reserve specify the time of your arrival or do it afterwards by e-mail. This is necessary to be welcomed without hitches, as there is not a concierge night and day.
Guests may be greeted by a member of my staff instead of me upon check-in.

EXTRA: city tax 3,50 eur per person per night
Wi-fi: 2 euros p/room for the whole stay
---
---
Please when you reserve specify the time of your arrival or do it afterwards by e-mail. This is necessary to be welcomed without hitches, as there is not a concierge night and day.
- Rates include breakfast
- Extra bed for 3rd person (including breakfast): Euro 20.00
- Children aged under 3 years old are free (When sharing bed with 2 adults)
- Check out time: 10:30 hours - Check in time: 12:00 hours
- Smoking not allowed
- no pets
---
We had a great time here. Stayed only 2 night and it is conveniently located near the station. We arrived at night- and it wasn't bad. I read some reviews that it is a bit sketchy, but to be honest, its typical of any city station. Federica was very prompt in answering all emails and questions, and our host Lati(?) was super nice and helpful. There was a problem with the front door- that they addressed immediately, and the room was very clean, orderly, and stocked. Teas, juices, and milk in the fridge for all to use, as well as common kitchen utensils for cooking or making small meals. Overall, great place, would stay there again.
---
Our stay at Aenea's was not terrible, but not good either. We walked from the train station to the Aenea's (about 4 blocks of not the nicest part of Rome) and found the building it is in. No sign, just a labeled buzzer in a big building. We buzzed and waited on the street. No response. We buzzed a few others and no one came. So we were standing in 100 degree weather with our luggage in a not-so-nice area for at least 15 minutes before someone came to let us in. When he finally got there he thought that was great timing! Then he watched me carry my suitcases (as opposed to helping) up the stairs into the building. We got checked-in and went to pay the city-tax, but he had no change so it was on us to spend the right amount somewhere so that we had exact change to leave in our room with a note for the housekeeper to take. The room was clean and as described . The housekeeping was done daily and fresh towels as well. There was air conditioning - but it was not on when we entered and the room was very warm. It took until the next day to finally cool. We left it on when we went out in the morning so that it would stay cool for when we came back around lunch. The housekeeper turned it off. When we returned we could not turn it back on. It just made a clicking noise. So I got up on a stool and had to clean the filter (filthy!) and fiddle with it to turn it on again. This problem was enhanced in that there is nobody at the B&B. So if I wanted them to fix it, I would have to make an expensive international call on my cell phone and then wait for them to come do it. Every morning we left the air conditioning on so that it would be cool when we came in hot and tired from the 100 degree heat, but everyday it was off and I had to stand on a stool with a pen to get it on again. Frustrating. The bathroom was also rather clean and nice. However, water temperature in the shower is a moving target. It can go from cold to scalding hot to cold again without moving the lever! Breakfast is on your own in the kitchen area. No way to make coffee except Nescafe instant until the last two days when they put an espresso maker in the kitchen (much better). Breakfast consists of cereal, toast and a prepackaged pastry thing. To me it doesn't qualify as a "Bed and Breakfast." Not much for customer service here. They let you in and check you in, and you don't see them again. No one actually works where you are. When you leave, you just put your key on a desk and walk out. They were also unable/unwilling to accommodate a late check-out as our train was not until 5:20 pm and check-out was at 12:00. We had to leave our bags in the common area - a bit disconcerting, but everything ended up being OK. Overall, it was a decent bed in Rome close to the train but I think you could do better for the same price. I like to have service that comes with my accommodation and that is not here. This is a bedroom and nothing else - which may be great for some. Just not for me.
---
Walking distance to Termini train station, the local buses and easy walking to most attractions in the City. Clean and convenient. Check in was easy - the little elevator was convenient for the luggage. We had 2 rooms and they were tastefully decorated. At Termini we were able to catch a bus to the local airport and some of us went out of the international airport and took the train. Very Very Convenient
---
Federica reimbursed our first night after we missed our plane. What great customer service. She responded rapidly to emails and calls and the man that gave us the keys was happy to respond to our needs (allowed us to keep our luggage in our room the day of our flight). Our arrival and depart went smoothly. The apartment is literally just steps from the very modern train station. It is a not a far walk from the coliseum. We really enjoyed the neighborhood Monti which is just next door too.
---
语言:
English、Español、Français、Italiano、Português、العربية