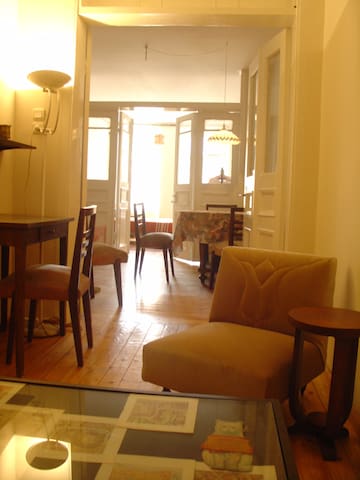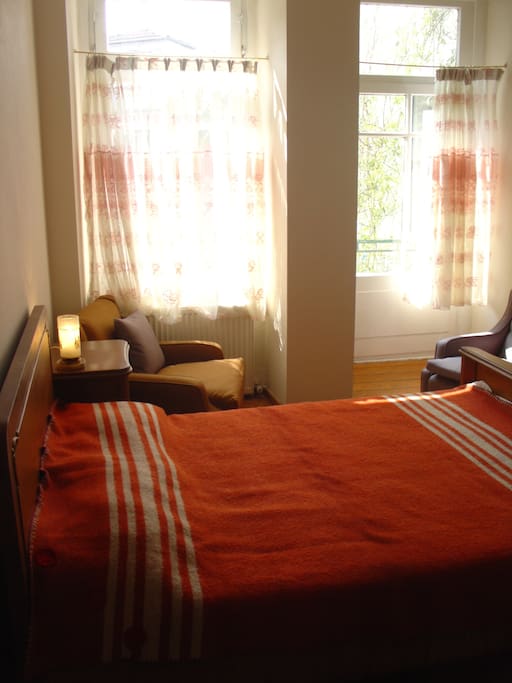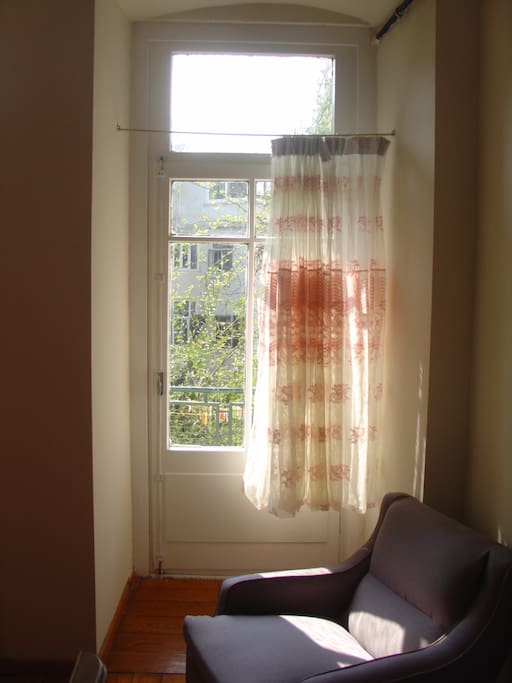 Quiet flat at the heart of Istanbul
Zeynep made us feel instantly welcomed. She provided a delicious Turkish breakfast upon arrival which was more than needed after a long flight! Her apartment is so stunning and comfortable. Everything about it we loved. We are missing it already. The neighborhood is idyllic. So beautiful, great cafes abound, and very well-located to all your needs. Zeynep is the best host! She is always responsive and goes above and beyond to make sure you have everything you need. She was super helpful. A very lovely person and has become a dear friend. Truly the best experience we have had on AirBnB. We can't wait to go back to Istanbul & stay at Zeynep's apartment.
---
We had several options in this area of Istanbul, and we chose Zeynep's place on the strength of her reviews. I'm happy to be able to add to all of those positive reviews, because Zeynep was wonderfully helpful, and her apartment was a great place to spend two months. First of all, everything in the apartment was as advertised, and it looks like it looks in the pictures. The location is great, just a couple blocks from Istiklal, and a quick couple transit stops into the heart of the Old City. There is easy access to great cafes, a couple of bars, some nice restaurants, a supermarket, and pretty much anything you'd need short or long term. Walking everywhere wasn't a problem. But maybe more importantly, Zeynep is helpful and conscientious from the moment you check in (she left fresh flowers and a nice platter of mezes for us). Any issues we had were quickly solved. She even helped us buy soccer tickets, which would have been otherwise difficult because our Turkish isn't very good. I would absolutely stay here again.
---
We had a lovely stay at Zeynep's flat. She was an excellent host who provided a delicious Turkish breakfast on the first day, took us to a local market, and did everything she could to make us comfortable. Zeynep even took our knives to get sharpened when I mentioned they were dull. The flat is in a very convinient location with easy access to Istiklal and Taksim Square, and plenty of restaurants, bars and coffee shops. The apartment is very comfortable, though the windows are single paned glass so on weekend nights it can be extremely noisy until the wee hours of the morning -- so bring earplugs & a white noise generator if this is an issue. This also means that if someone is smoking outside you can smell it through the glass. All in all this was a great place to spend a month, and we recommend it for future guests.
---
Zeynep's apartment is absolutely magical. Step outside and flea shops, coffee, pomegranate juice men, and great eateries abound. And when you're ready to relax and take a break from the sensory attack that is Istanbul - this lovely apartment is your peaceful oasis. It shares the same good vibes as your generous and friendly host, Zeynep. We particularly enjoyed the small balcony off the bedroom that overlooks the garden.
---
Zeynep was wonderful -- friendly, helpful, easy-going and she had a wonderful breakfast (including home-made jam) for me when I arrived. The apartment is situated in one of the best parts of Istanbul -- the Bohemian Cihangir district full of coffee shops and restaurants. It's just 5 minutes from the famous Istiklal street and 10 minutes from Taksim. It's a great little place with a nice view of greenery from the back. I would recommend it 100%.
---
I am 38 years old female, living in Istanbul with many cats and a dog. Love gardening, cooking and up-cycling. Hate hotels and love to stay at real homes at the destinations I travel. I enjoy long walks at the countryside as well as visiting galleries and museums in the city. Being trained as a designer, I am running a shoe shop at the ground floor and live on the top floor of the building. Which means I'll be around whenever you need me.