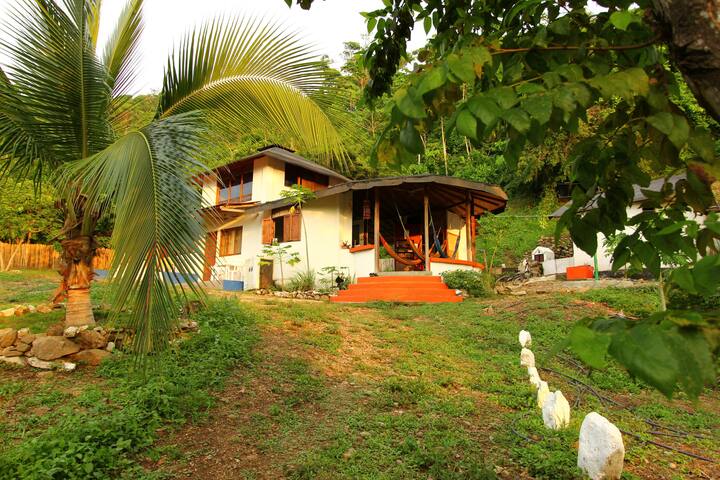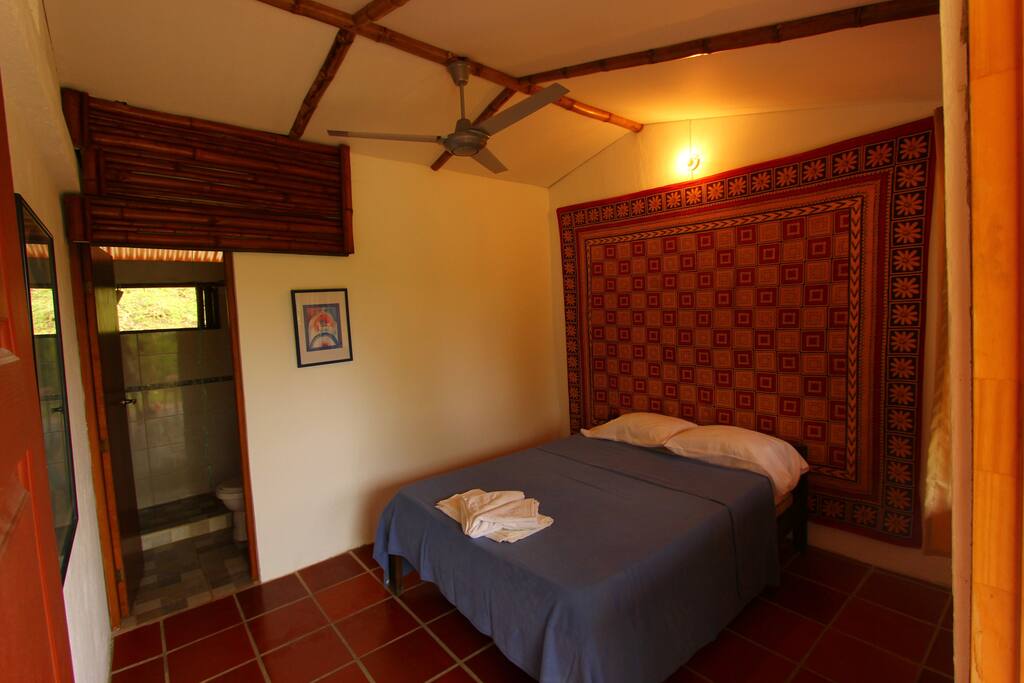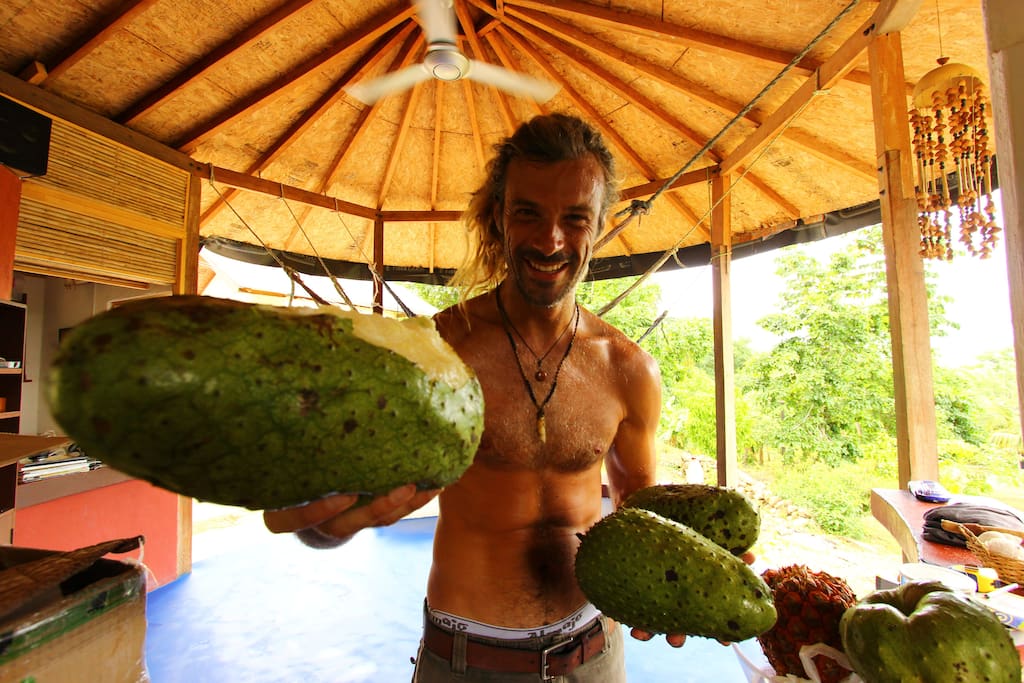 Confortable Cabaña entre la playa y el río, dispone de 2 habitaciones, 2 baños, comedor, cocina, Kiosco, parqueo para vehículos, senderos ecológicos hacia la Playa el Rio y la Sierra es una finca turística ubicada a solo 70 Kms de Santa Marta.
---
The hostel is very nice, quite well located, 20min by foot from the beach, really quite compared to the loud "city" of Palomino. We really enjoyed it a lot ! The host, Roland, is great ! A very nice person that can help you for anything (Walk and trek in the Sierra Nevada, etc.) The only thing is that it's not an hotel but an hostel. You have to understand the "relax" ambiance of the place but honestly, if you're not too picky, that you do not want your 5 stars AC room, It's no problem ! The rooms are quite comfortable, the bed was very comfy and we definitely had a nice stay at Jaguar Azul ! I, personally, strongly recommend the place ! Next time I'll be around Palomino... it'll be at the Jaguar Azul !
---
We had one of the double rooms with a bathroom. The room was big enough and the bed was fine although a ceiling fan would be great as it is so hot! The shower is cold water but honestly that's all you want and is all you'll find in Palomino. Roland was very friendly in person but for whatever reason didn't respond to all of my questions beforehand. We appreciated having access to the kitchen and common areas. One negative for us was the noise. Lots of people seem to pop by and hang out during the day and evening, which is completely fine but does mean that you never have peace and quiet in the bedroom which is close to the common areas. One thing that should be on here is how to get from Santa Marta airport to Palomino. The easiest and cheapest way is to get a taxi from the airport to a junction called Mamatoca, and then any bus heading in the direction of Riohacha. It's easy, lots of people do it but to avoid being ripped off check with Roland what prices you should pay.
---
The Jaguar Azul is a really neat and clean spot in Palomin. The kitchen is well equipped and the area is really nice, although a bit far off. You'll reach the beach in about 25 min by foot. there is a really delicious Pizzapan place in the street of Jaguar Azul called Che Parcero. There was a confusion with our room, so we had to stay in another one instead for one out of 3 nights. Roland offered us a free extra night for this, which was really nice and free breakfast (which we thought is included, but apparently it's not.) All in all you'll have a convenient, nice stay at Jaguar Azul, if you don't mind the distances.
---
Great place! Super clean, beautiful and peaceful. The room was very comfortable and the shared the kitchen is very tidy and well equipped. The only thing that might be a down side is that the hostel is about 30 min walk from the beach, but it makes it far from the fuzz and the noise of the town which was just what we needed! We didn't meet Roland, but we were greeted by a very nice lady who helped us get around and answered all the questions we had (in Spanish). I would recommend this place to anyone who wants to visit Palomino
---