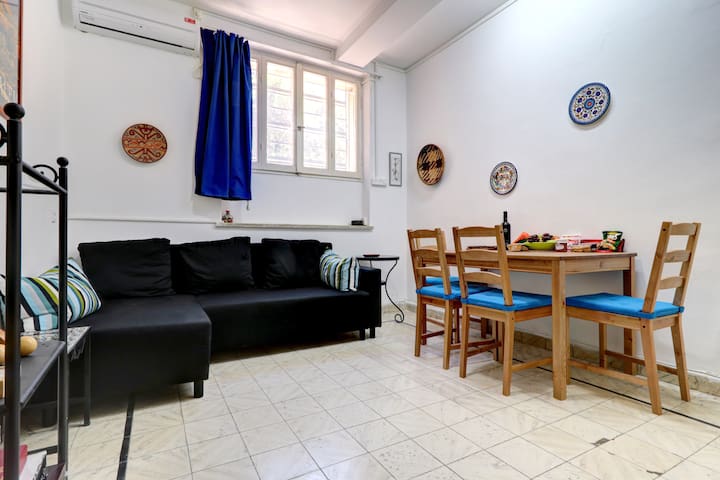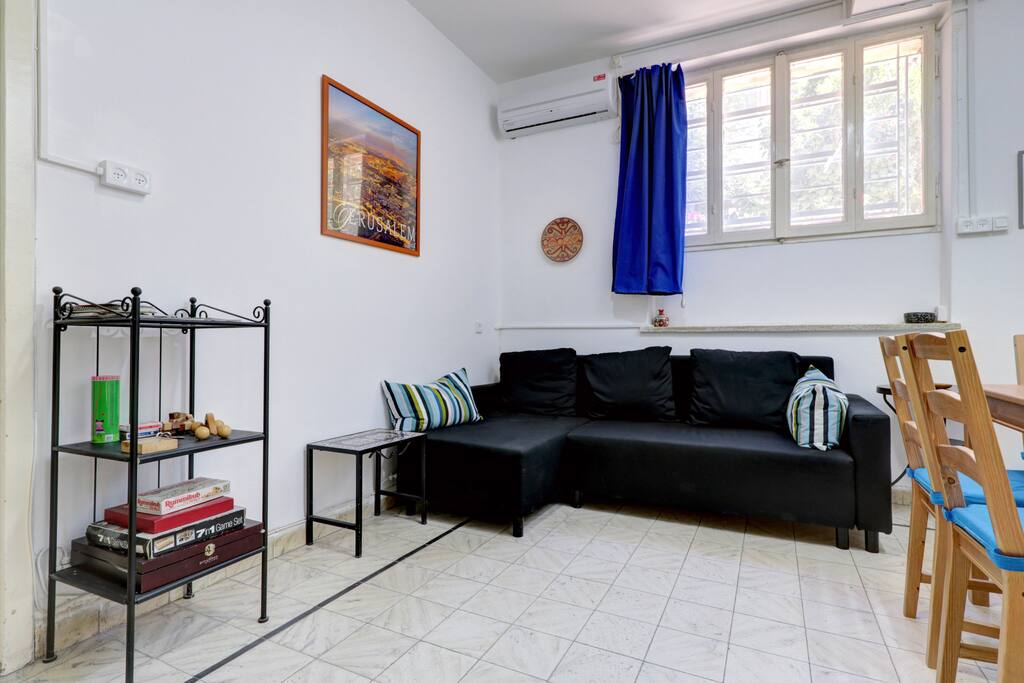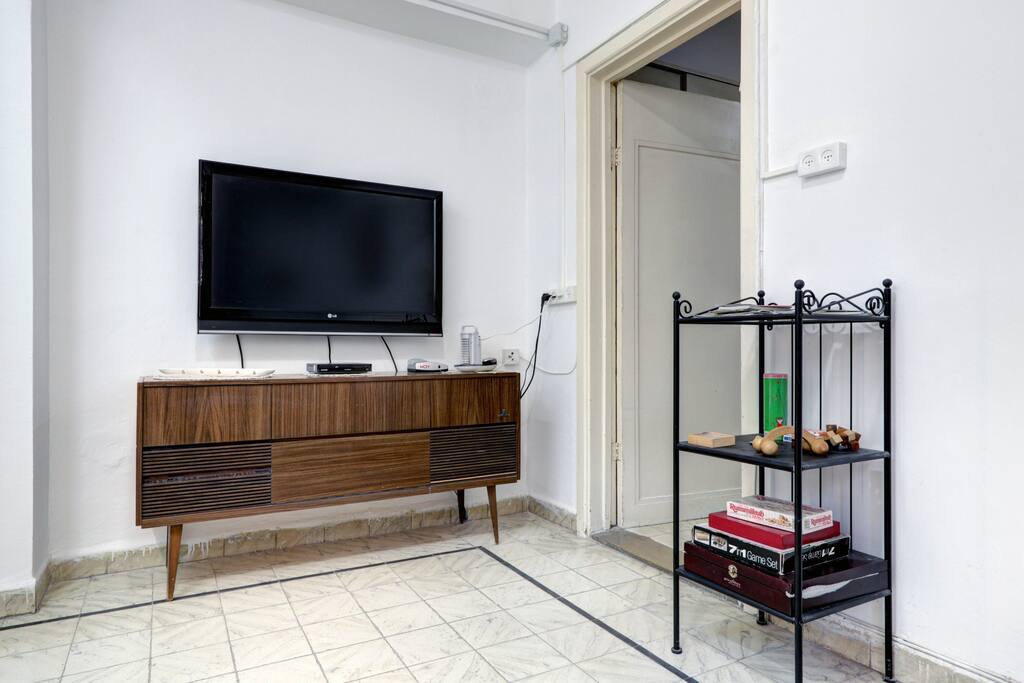 the Hess house is in the perfect Jerusalem location. the King David, Waldorf Astoria, David Citadel luxury hotels think it's a great location too - they're all literally steps away. the apartment is spacious and exactly as described in the listing. communication with Orr was always prompt and friendly. great experience all around.
---
We stayed at the Hess House two and a half weeks ago and its location made our visit to Jerusalem all the more pleasant. It is in a quiet neighbourhood. Easy walk to the Old City through Mamilla Mall to the Jaffa Gate - from there, its quick to find to the Temple Mount, Western Wall and Dung Gate. The last gate quite relevant if you were to visit the Hezekiah Tunnels. And don't forget on your walk back to stop by Golda's - a gelato place. A perfect end for all the walking you'd be doing :D If in need of a supermarket, make sure you exit Mamilla Mall on the last staircase to your right. There`s a 24hr supermarket with reasonable prices. Orr was easy to communicate with and answered all our questions pre-visit and during our visit. He also assisted in some of our transportation needs. Upon arrival there were some treats waiting for us (very much appreciated after the long flight) and the kitchen was stocked with tea, coffee, etc and most utensils required if you were to plan on cooking during your stay. Many thanks again!
---
The location is great, just a stone's throw from Jerusalem's old city and within walking distance from Mamilla shopping mall and other eating areas, as well as from City Hall train station. Surrounding it are parks and other peaceful and scenic areas. We can even walk to Jaffa station with the help of (SENSITIVE CONTENTS HIDDEN) map. It is located in the middle of everything and is very accessible. Orr is a wonderful host and when we have issues, he is on hand to answer and provide advice and recommendations to eat. We really appreciate his hospitality and kindness towards us. On the house.. the kitchen is well equipped and there is Wi-Fi and other necessary amenities. There is a small living area. Overall the place is good value for money. The only problem is the shower head and shower area which can lead to the floor getting wet but if you are careful in showering it should be easily managed. Thanks Orr for a smooth trip and would consider staying if i ever do come back.
---
This apartment is perfectly located to walk 15 minutes to the old city. It had everything we needed for comfort and coming back to a place where we could be quiet after long intense days of the old city. The kitchen is well equipped. One of the beds is quite firm and if you like a really firm bed that will great. The other two beds in the second bedroom less firm and perfect for us. The apartment is quite roomy with a large living room. We felt so cared for upon entering with fruit and goodies waiting for us. Three women traveling together and we had plenty of space. Communication amazing. I left my phone charger and Orr was immediately responsive. a few times we ccommunicated as to arrival time and leaving and I received clarity at once. Highly recommend. Thank you Orr.
---
I live in Tel Aviv and I run the Hess house in Jerusalem.
I'm a city guy, I love to travel and explore new cities, especially interesting street food.
The Hess house is a small family business and it's the ideal place for budget travelers who want to be located in the center of Jerusalem between the most luxurious hotels Jerusalem has to offer.
I think that to stay in an apartment gives a more authentic experience than staying in a hotel.
And I hope you enjoy your stay at the Hess house