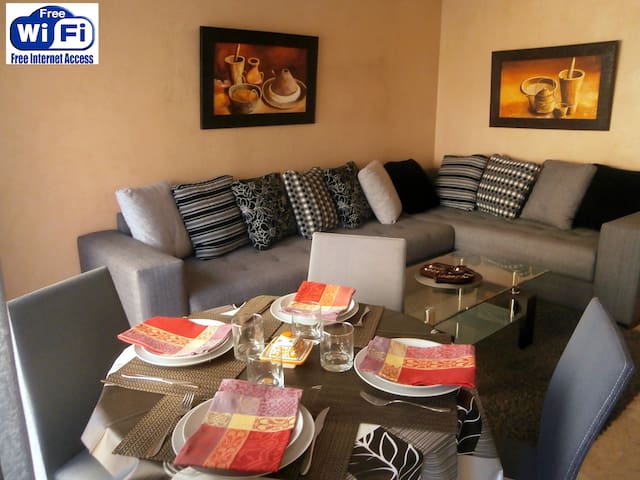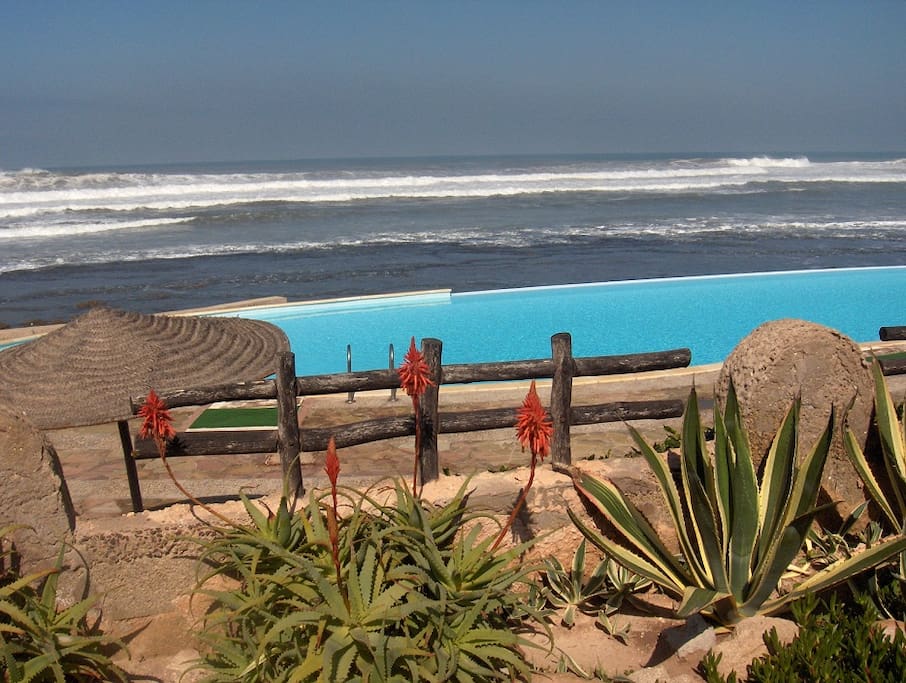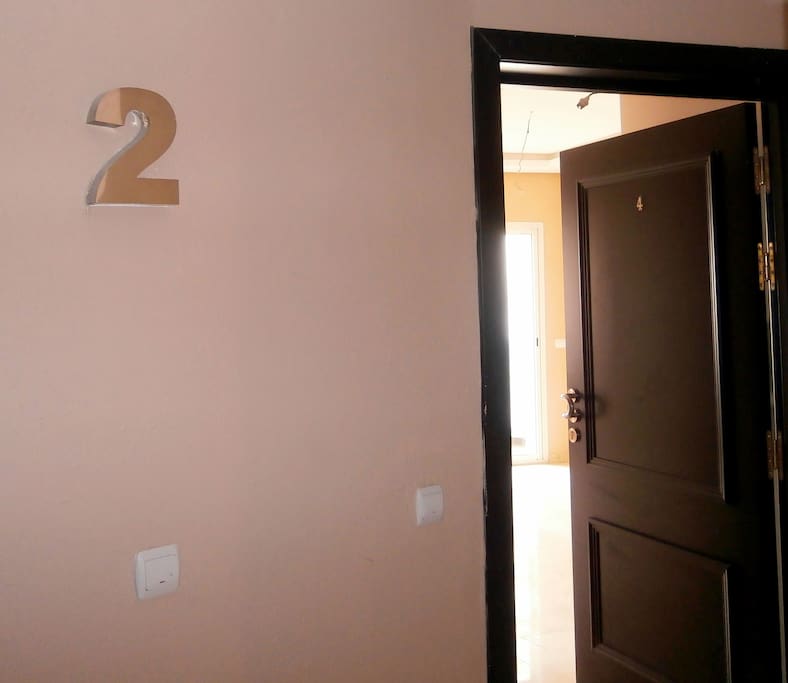 房源
理想的你:预算租金:公寓40平方米在二楼的一个新建筑,并保证从火车站Casa Port步行10分钟。公寓布置齐全,厨房,空调,卫星电视,无线网络,GSM,客厅,卧室,带卫生间,卫生间,阳台的浴室。适合2至4人入住。靠近未来的滨海卡萨布兰卡近清真寺哈桑2号,靠近海岸的海滨长廊10公里莫罗科商城是非洲最大的购物中心。我们的海景公寓位于海滨大西洋(Corniche大道),距离卡萨布兰卡(Casablanca)的海滩有10分钟路程。靠近所有商业步行距离的建筑物每日市场超级市场银行药房餐厅酒吧咖啡馆非常接近Grands大道和主要品牌可以方便地通过公共交通工具。在市中心的卡萨,我们的邻里邻里"勃艮第"是很好的出租车,海景从穆罕默德五世机场在卡萨布兰卡你坐火车4欧元,你下车在车库旅行者(30分钟的车程),然后乘坐出租车费用3欧元,带您到我们的大楼(10分钟车程)。
Ideal for you: budget rent: apartment 40 m2 on 2nd floor in a new building and secured a 10 minute walk from the train station Casa Port. The apartment is furnished, equipped kitchen, air conditioning, satellite TV,wifi,GSM, a living room, a bedroom, a bathroom with toilet, toilet, balcony. Ideal for 2 to 4 people. Near the future Marina Casablanca Near Mosque Hassan 2, close to the seafront promenade on the coast 10mn Morroco Mall the largest shopping center in Africa. Our sea view apartment is on the beachfront Atlantic Ocean (the corniche boulevard) 10 minutes from the beaches of Casablanca. Close to all commerce within walking distance of the building daily market supermarkets banks pharmacies restaurants bars cafes very close to the Grands Boulevards and major brands easily accessible by public transport. In downtown Casa, our neighborhood The neighborhood "Burgundy" is well served by taxis, sea views to come from Mohamed V airport in Casablanca you take the train 4 euros and you get off at the station Casa-traveler (30 minute ride) and then take a taxi cost 3 euros which takes you to our building (10 minute ride).
---
Our host was very welcoming and provided instruction to our taxi driver to get to the apartment. The apartment itself was nice and cozy, with a big couch and bed as well as a view of the ocean and part of the mosque. The neighborhood, however, was really not the best. Children could be heard playing with loud firecrackers deep into the night and the surrounding streets were also noisy and seemed dangerous at night. Thankfully, the building seems secure and well maintained.
---
The apartment is located 1 block off the main road in a local neighborhood. I strongly suggest you make arrangements to have someone meet you and guide you to the apartment. Our taxi driver could not find it. The apartment is large with a full kitchen, propane gas, laundry machine, full size refrigerator, good wifi, cable TV and good A/C. The bed was a little too firm for us. There is no clock in the apartment. The only issue was the water pressure in the bathroom sink was very low. There is your typical neighborhood street noise during the day, but it was quiet at night. We felt very safe walking around at night. There are several restaurants within walking distance and you can walk to the Hassan II Mosque.
---
I really was gonna just pass on the review because when I read all the reviews before me I was convinced by them Until when I asked to checkout little later than the checkout time since I had to wait to check in 45 min due to unavailability of the owner's father who needed time to enjoy his breakfast. I was told by him I couldn't checkout late because he had someone coming two hours after we leave . Anyways truth to be told the place is in an ok area for the price I was disappointed Old buildings around it and the inside smelled moldy and musty maybe cause it's close to the water . Blankets and sheets smells the same also don't think blankets were washed u can smell human in them Small balcony that is not in description. I will never decide based on some people reviews because we are different . Even if a thousand persons accepts bad smell and the thought of sleeping in the same sheets after a stranger I don't so I had to buy bleach to wash the dishes we used and small blankets to put under their big one I will not use this place ever in my visits One more important thing we r asked to obey the rules of the house no partying i was not worried about that since I only were here with my family so I was looking for quit time ...but still nothing was mentioned about the loud noise in the building at 4 Am .. hope they tell people that before they agree on the Rent . The father came 25 min before 12 the supposed check out time lol r u kidding me SMH HE GOT MAD CAUSE I SAID TO WAIT I STILL HAD TIME AND WAS WAITING ON OUR CAB I WOULDNT RECOMMEND THIS IF YOU R A NICE PERSON WHO LIKES TO BE TREATED NICELY The owner was nice online but the problem he's not the real host it's the father that has issues
Mme nous vous remercions pour vos remarques qui nous font progresser-Avant votre arrivée nous avons échangé avec vous par mail et par téléphone pour vous assurer un bon accueil-nous vous avons accueilli avec respect(avec un accueil personnalisé)-nous vous avons fourni un appartement propre (une personne est chargée de la propreté après chaque voyageur)-en tout point les caractéristiques de l'appartement sont exactes-Nous avons fait à titre gratuit le chauffeur de taxi en vous emmenant la matinée au consulat américain-Il y a une centaine de commentaires précédents le votre qui nous honorent-nous continuerons à accueillir nos voyageurs avec respect et gentillesse. Nous espérerons que vous aurez une meilleure expérience lors de votre prochain voyage-
---
I'll start by saying the communication with Hicham, Reda and Omar very good and timely. Reda Jakir and Omar were present to welcome us to the apartment. They called a grand taxi for us when it was time to leave for the airport and were all around good hosts. The primary problem here is the location. Firstly, Taxis can't find the place. Reda met us at a location and had the taxi follow him to the apartment when we first arrived. You know your location is a problem when the taxis ask if you're sure you want to go there instead of a hotel when you give them the directions. It's never that we felt unsafe walking around there, by the location is less than desirable. Whenever you walk outside, you are greeted by the smell of urine in the streets and stale, dead fish. There is a market during the day in the street, hence the smell. Also, the only thing the area has to recommend is being near the Mosque as it is not near anything else you might want to do. In the photos, there is a shot of the Tahiti Beach club, implying that you are near there and have access which is certainly not the case. To be fair, there are very few pictures of anything outside of the apartment. The location would be the reason for that.
Renee, nous vous remercions pour vos remarques qui nous font progresser-concernant les taxis notre quartier est bien desservi- Comme vous le savez au Maroc il est difficile pour de trouver les adresses car les taxis connaissent plus les lieux par emplacement et moins les rues. C'est la raison pour laquelle il est facile de trouver notre appartement puisque nous sommes proche d'un lieu et monument historique (mosquée Hassan II) connu de tous. concernant les marchés en plein air Comme vous le savez au Maroc nous utilisons de nombreux produits frais : je comprends qu'au USA un autre mode de vie existe et que nous respectons. Les piscines et plages se trouvent à dix minutes de l'appartement en bord de mer. Je vous remercie pour vos encouragements.
---
je vis à Lyon France .originaire de Casablanca je suis très heureux de mettre cet appartement en bord de mer à votre disposition à Casablanca et vous souhaitons la bienvenue au Maroc ! L'important dans une location à Casablanca : c'est la localisation du bien loué, notre appartement se situe en centre-ville et avec l'avantage d'être en front de Mer (vue sur l'océan Atlantique) dans un des plus fameux quartier de Casablanca (le quartier Bourgogne) où j'ai grandi et fais mes études : Lycée Lyautey Lycée français de Casablanca.