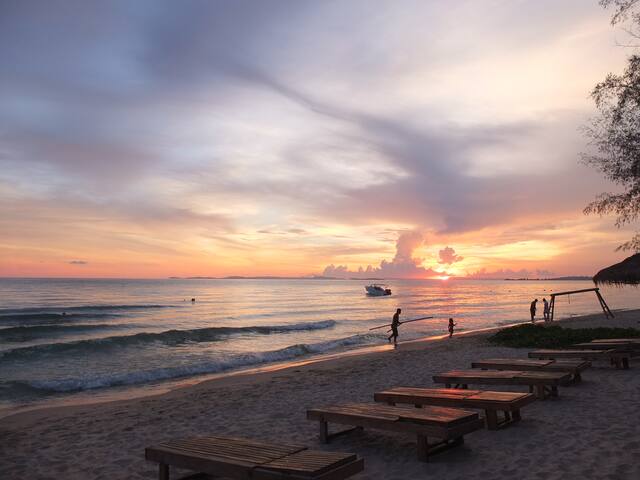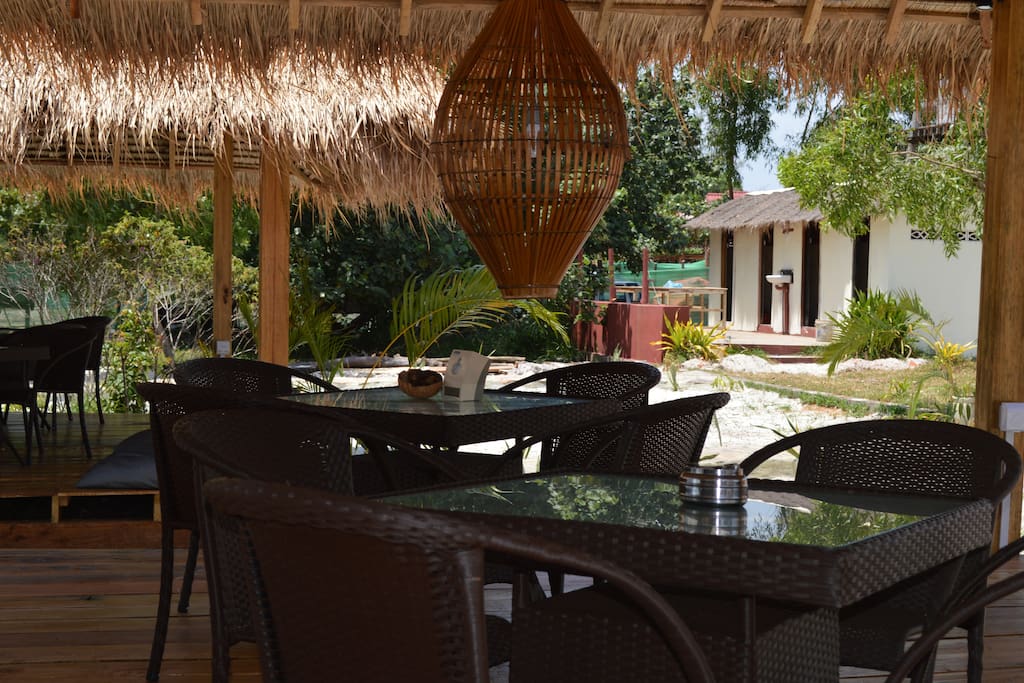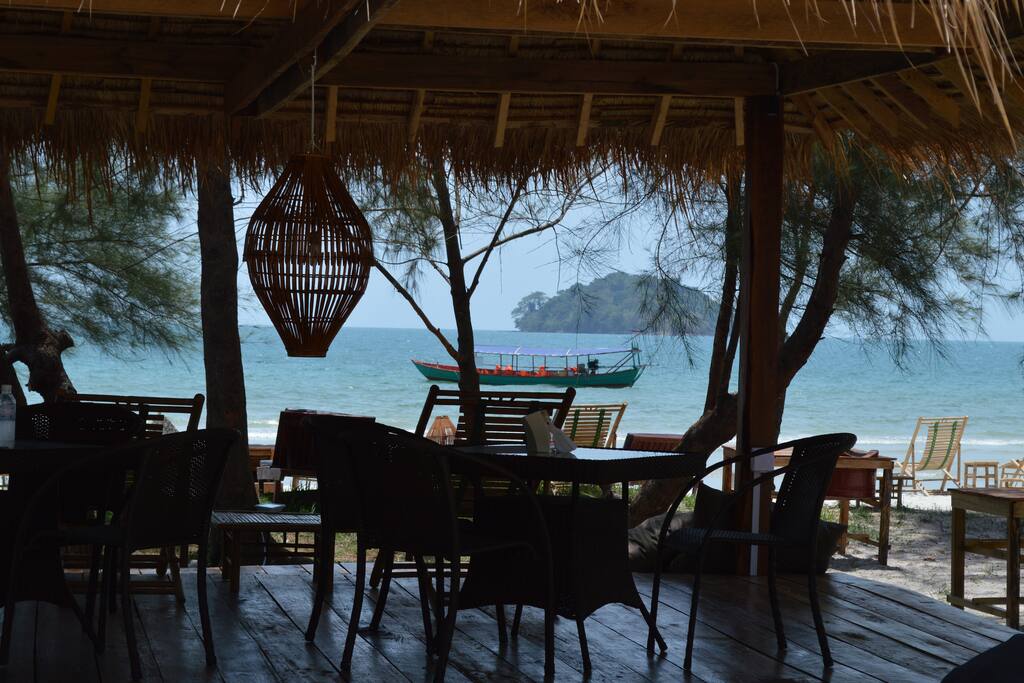 Unfortunately this was the worst experience in our 3.5 weeks in Cambodia. I've never left a bad review before but this was an unpleasant experience. On arrival we were not shown to our room but pointed in the right direction. We placed our bags inside and went to meet friends as we were late. Upon returning at 8.30pm we checked our room and found that the bathroom was filthy, there was one clean towel (for 4 of us- other towels were strewn about the floor wet and dirty), a DISGUSTING toilet (that my husband had to try to clean as no one could be found), half used toiletries, an incorrect wifi password and people cooking their dinner on our balcony (other guests). I could not find the owner and also could not find him (despite asking) and after emailing him I was told that the 101 dollars I had paid for the room was not correct and that I'd been 'ripped off' by air BnB. I definitely feel ripped off by someone but I doubt it's air BnB! On the plus side we moved to a gorgeous location for less than half the cost and had a wonderful stay at Otres and everywhere else in Cambodia! This is no slight on a great little town- just this residence!
---
3 friends and I stayed at Otres Beach Resort for a few nights for the relaxed vibe and peace of the beach. It was great - the staff were incredibly kind and helpful, there was a nice balcony outside our room, beds were comfy and AC was strong. The neighbors were super friendly and definitely added something to my time there. No complaints, we really enjoyed it. Thanks Michael!
---
A notre arrivée, nous avons été reçu par une jeune femme souriante qui nous a guidée vers notre bungalow. Décevant de voir qu'il n'y a pas d'entretien (rideau détaché des crochets, frigo vétuste, fermeture de la porte des WC/cabinet de toilette obsolète...). Par contre à deux pas de la plage, petit déjeuner au bar de la plage. A aucun moment Michael ne c'est manifesté nous l'avons reconnu en compagnie d'autres employés. Il ne s'est pas présenté. Impression d'être dans un hôtel pour routard au prix d'un hôtel de luxe...
---
Otres beach resort was a bit of a dissapointment. Because it was a bit expensive we thought we would get more then we finally got. No airconditioning, a open bungalow on top of the reception and a few minutes walk from the beach. The advertisement was not very specific and there where not a lot of pictures so we just took the shoot. When I confronted Michael with the dissapointment he offerd us a bungalow with a-c, but it had two small beds and we where with 3. Thankfully otres beach is a Nice beach so that made our stay just a little bit better. Hopefully there a more pictures so guest will know what they can expect.
---