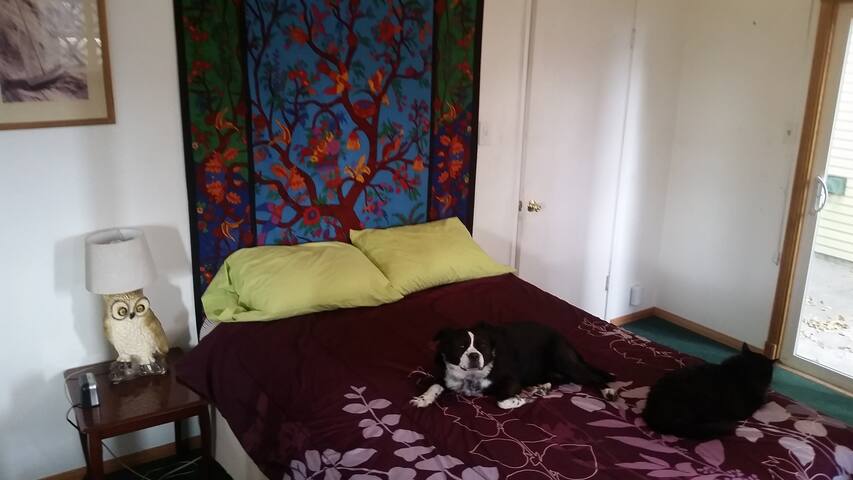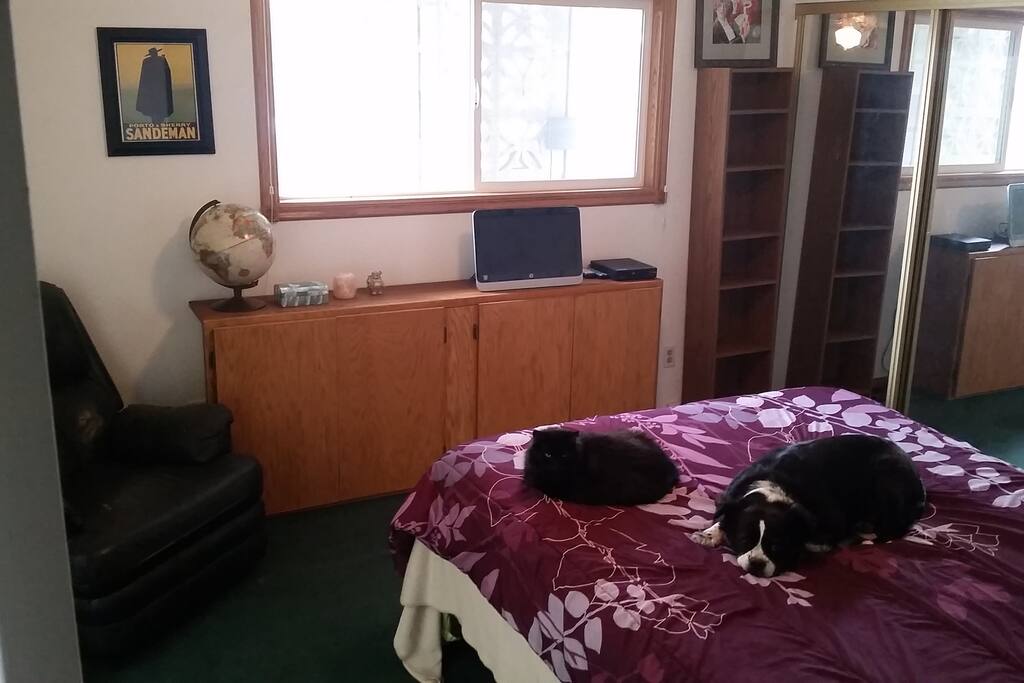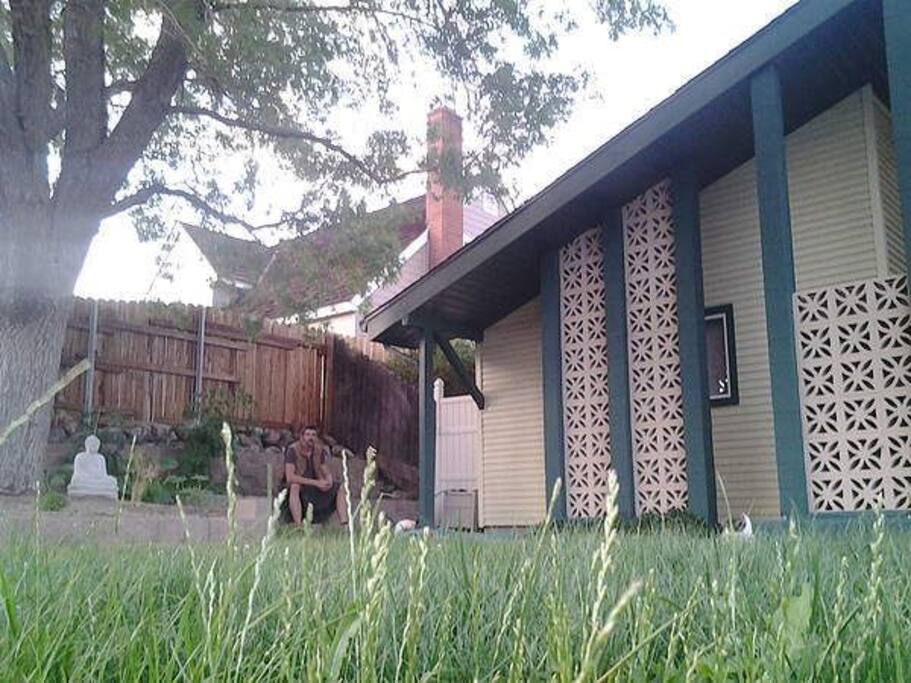 ThunderHouse是一个放松休息的空间。有一个大覆盖的天井,一个功能厨房,Xbox在客厅,Netflix,书籍。如果您有自行车,那就只需要10分钟的车程到DownTown Reno。宠物友好。
The ThunderHouse is a relax and restful space. There is a large covered back patio, a functional kitchen, Xbox in the living room, Netflix, books. And if you have bicycles it's just a 10 minute ride to DownTown Reno. Pet Friendly.
---
I have a strong desire to open an international hostel. In the meantime I feel that life is better and fuller when you share your time with travelers. My mission is to exchange stories. Most recently, I just got back from a trip to Canada. I was totally blown away. This was the first time in all my 32 years I have traveled internationally, and I did it to go to a BurningMan regional event called Burn in the Forest/Burn on the Fraser/Bugs in the Face/ X in the Y (There's a story there).

ABOUT ME

I've found a sense of adventure in building community through Burning Man & hosting Travelers. After participating in an international camp, at BurningMan, my friends and I decided to start our own. The camp that we held for two years felt like home, and hosting people before and after has been the best part of my year. Because of my job I have a lot of free time in the summer, Mid-June thru Mid-August, and I'm looking forward to hosting and showing people around. I know some great spots at Tahoe, and I'm pretty familiar with Reno's DownTown / MidTown District (always something cool going on in July). Winter is a great here also. My place is 30mins to the closest ski resort, and no more then 1:45 from most of the rest.

PHILOSOPHY

As I child I always cherished the times that our house was fulled with family. As an adult I realized every human on earth is your family.

I also have a strong faith in technology and human endeavor. I believe technology is like a gun. If you use it to hurt the weak and innocent your an asshole. If you use a gun to hold off Loki's henchmen, while IronMan fixes the turbo fans on your flying aircraft carrier, in that case your Captain F*@$ America! It's just a question of how your using it. The internet has made it possible for not just information, but for deep relationships to form over great distances. And when one is able to meet people and get to know people in this way, when they do meet it's like they hadn't been apart. Or you can burn your life away watching Netflix and posting memesy-me-me-memes. Same technology different out comes. I look for ways to enhance my life, and try to kick out distractions. AirBnB is a big part of that for me.

Personal Motto: Everyone else is you, just living a different life.
语言:
English