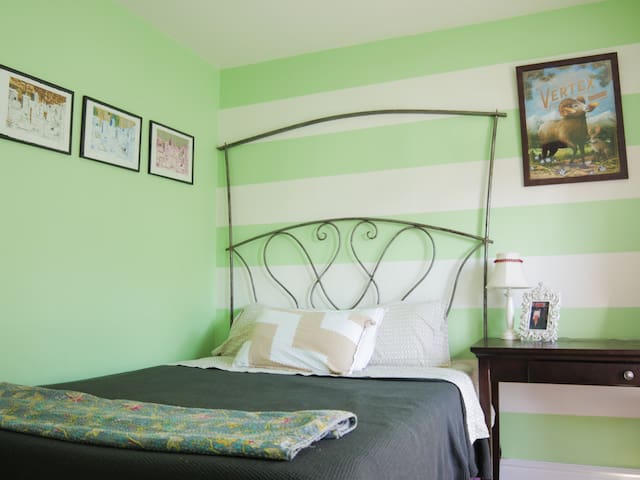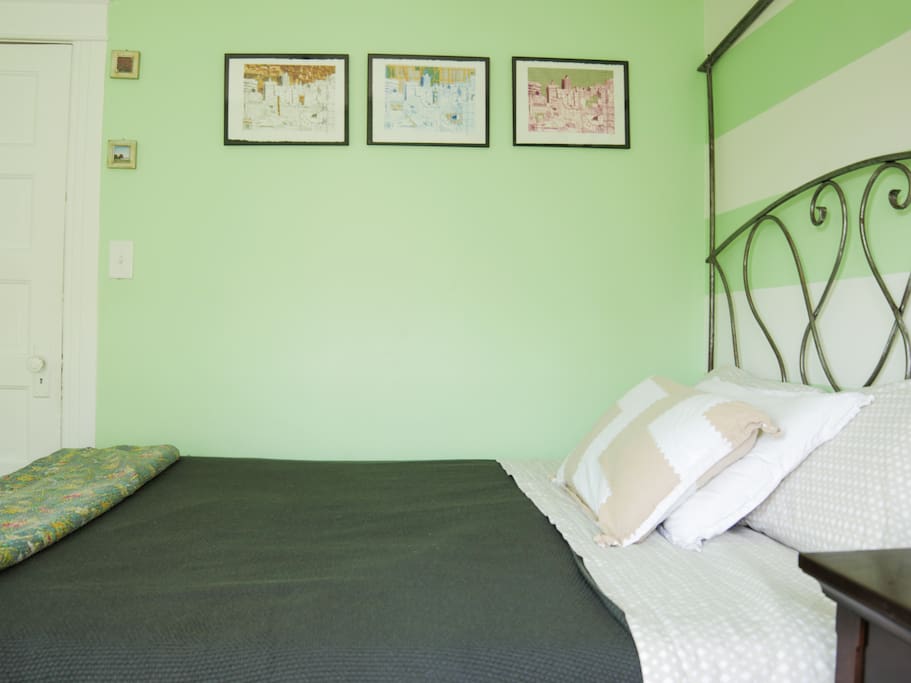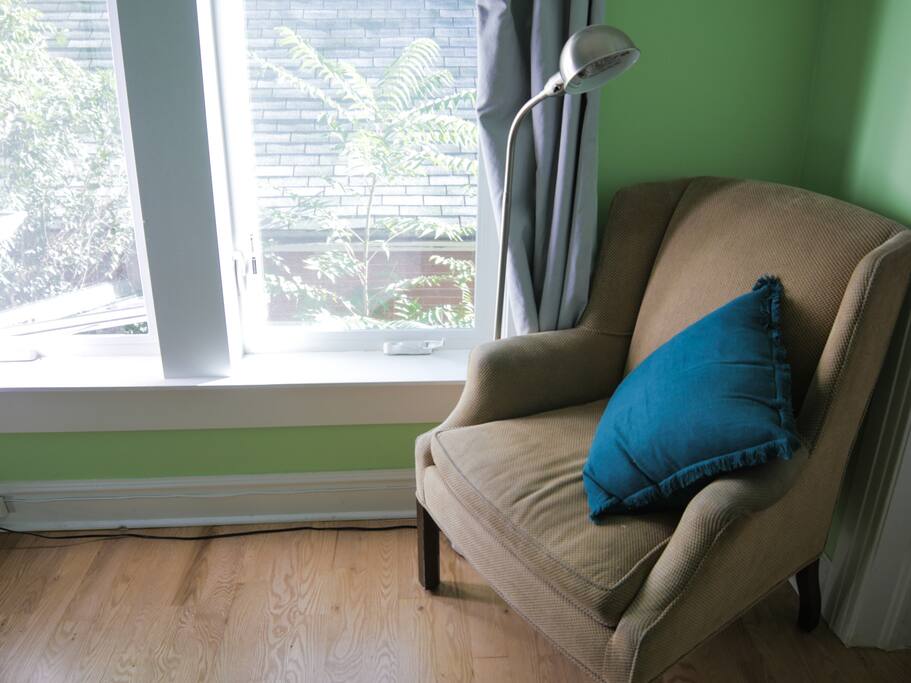 Green Room steps away from LightRail/Bus and Bars!
Come stay in a quirky room in a classic victorian in the historic Baker district. We are two blocks from the public transit system that will take you directly downtown and a block from the bars on South Broadway! Perfect for a stay for work or play! Can be rented together with: https://www.airbnb.com/rooms/15126362 for more space and private bathroom!
---
---
---
We keep it quiet during the evening on the week days so we can all get to work in the morning!
---
---
---
---
The room is great for a longer stay. I spent my first 30 days in Denver here, and loved every second of it! The room is very comfy, and there is a great closet! The location is great too, very easy to walk to grocery, coffee, yoga, etc. but then you can easily get to Wash Park and enjoy the neighborhood feel. The two women that lived in the home were so open, and made the transition to a new city seamless. I am very thankful that I got to stay in the home for my first bit of Denver! Totally recommend it!
---
Checking in to Roxy's place was easy and although she and her roommate Faith unfortunately could not be there the day I arrived, everything was as described. Roxy and her boyfriend were extremely welcoming and their dog Henry was adorable. They even invited me and a coworker out for happy hour one afternoon. Unfortunately they were there for only 2 weeks before they set out on an 8 month trip. Faith as well as Roxy's new sublet Bianca were not only great roommates but became great friends over the course of the three months of my stay. We enjoyed quite a few afternoons drinking wine and playing games out on the outdoor patio on sunny days. The historic house is updated with a large modern kitchen I loved. The neighborhood provided plenty of bars, restaurants, and stores within walking distance. The house was located a short drive from the highway which made my commute to work much easier. All in all, wonderful stay! I will definitely be visiting in the future!
---
Very cute and cozy place. They have a great style and I felt right at home. I didn't see much of Roxy or her roommate Faith, but we did get a chance to meet them and they were friendly and hospitable. My dog got along great with Roxy's sweet dog, Henry. I would definitely stay again if I am in need of a place in Denver.
---