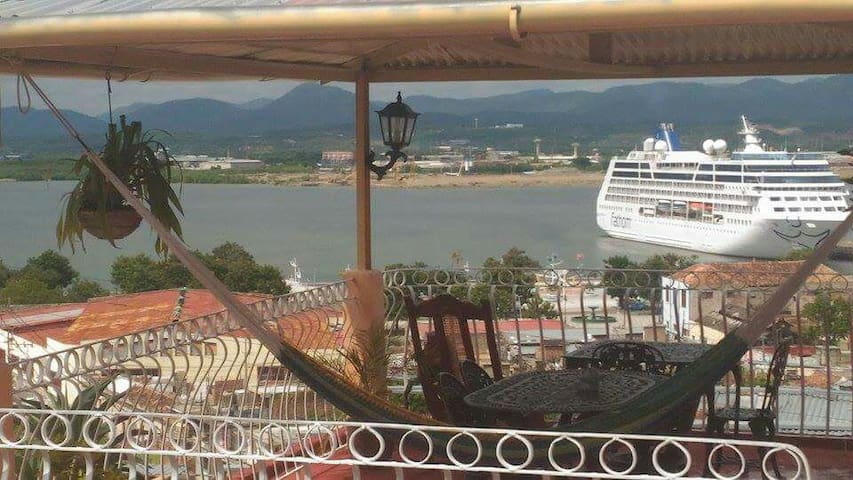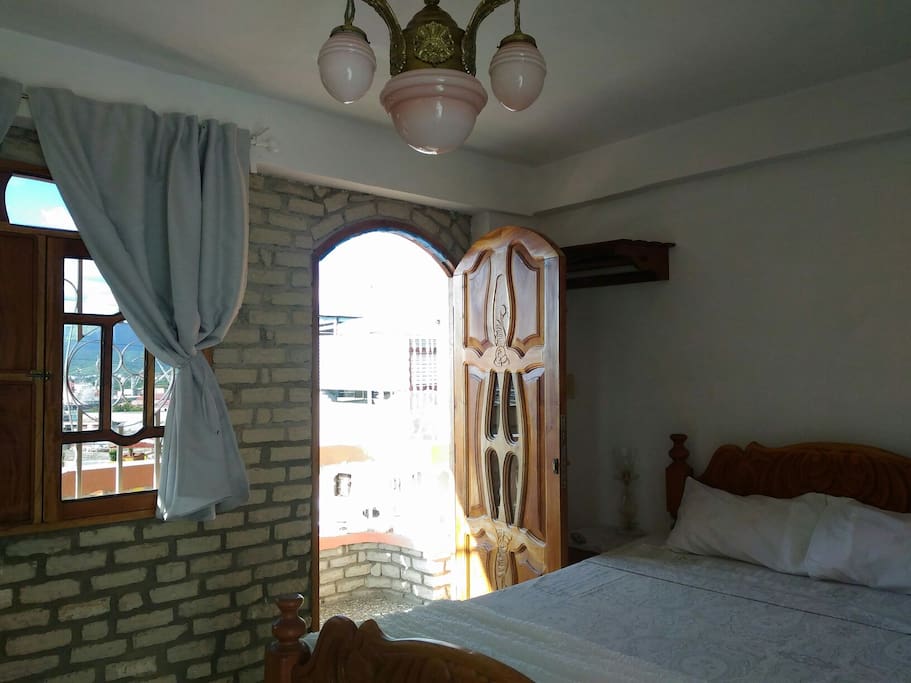 好的位置与美好的景色 日本业主 非常健康的有机古巴japanease食物额外的工资。
Good location with nice view
Japanese owner
Very healthy organic cuba japanease food for additional pay.
---
Satomi and her husband are great hosts, with amazing smiles to match. We stayed two nights and loved our time there. The location is in the rustic neighbourhood of El Tivoli, and within walking distance to the legendary Casa de las Tradiciones, which Satomi recommended us to go to. Top tip: Take up Satomi's offer for breakfast and dinner - she and her husband cooks well!
---
Satomi and Luis were wonderful hosts. Satomi is a terrific cook and Luis makes perhaps the best mojito in Cuba! The accommodation is located in a typical Cuban neighborhood with a nice view of Santiago de Cuba Bay. It's a short 5 minute walk down to the water and about 7 minutes to the central plaza.
---
We did not stay at Satomi's home for very long as we arrived around 9:00pm and left at 7:30 am. However, in the short time that we were there Satomi and her husband made us feel so welcome. Satomi walked us down to the plaza to get dinner and helped us to secure wifi cards. She even gave us information on getting to Fidel Castro's tomb. Satomi and her husband ensured that we had a taxi come pick us up early in the morning to get us to the Viazul station. Her husband even cut a pineapple for us that we had purchased. They provided us with coffee and Satomi even sent us off with buns for our long bus ride. They were spectacular hosts and we really enjoyed staying in their home. The home is centrally located with great views of the ocean. I highly recommended staying here for future trips to Santiago.
---
Luis, the host, was wonderful, very helpful and accommodating, and he provided a delicious breakfast. The room is situated in a very central location within walking to the historic center and la casa de las tradiciones. Best for folks who do not need a comfortable bed or don't mind walking up a lot of steps, some without railings. Also, bring a flashlight. The street and stairway is not lit.
Hi janet! thank you came to our house. Cuba sometimes interrupts light on the road . that was dippointing .I am sorry Traditioally .there is always light. dose not need light. and I can say that everyone was very confortable with our bed mat . it was best in cuba. thank you. I hope your trip is everything good . good luck gracias por visitar nuestra casa! bien viaje! wicho y satomi
---