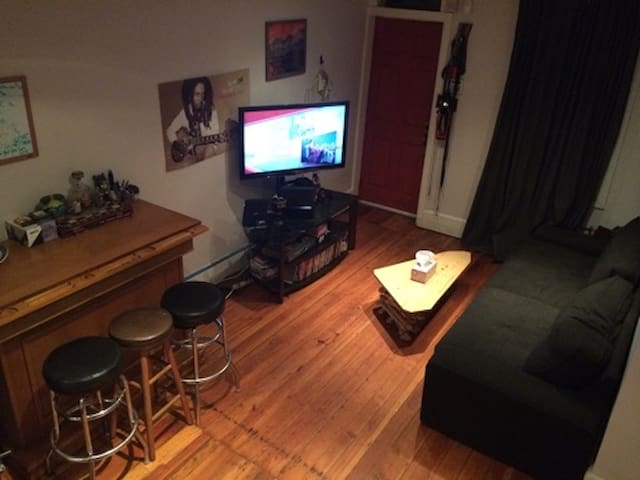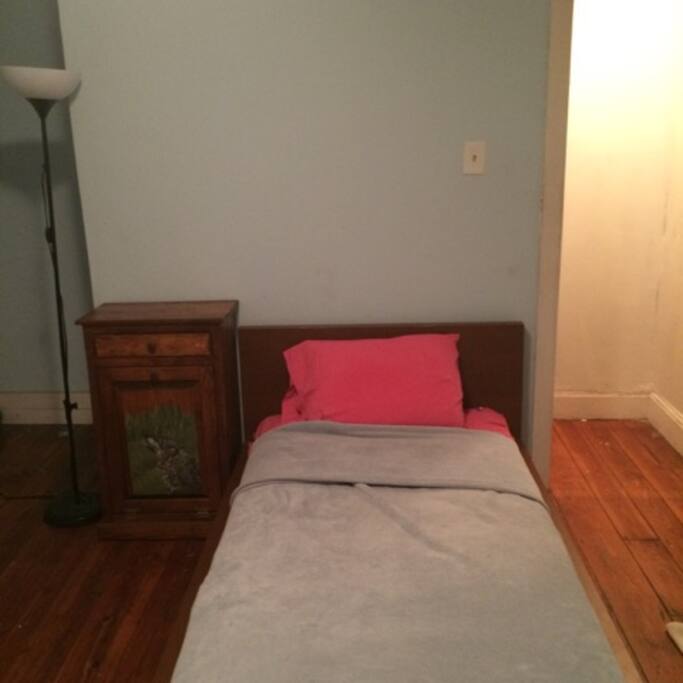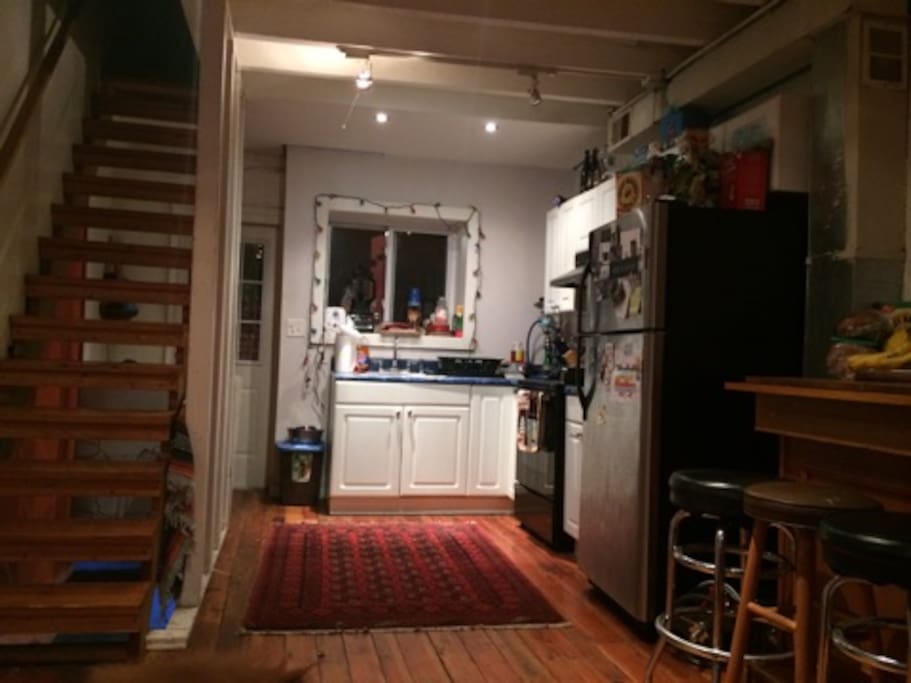 This is my vacation home in the Northern Liberties area of Philly. It's a beautiful 3 story home with full kitchen, washer/dryer, balcony, patio (with grill), and full gated yard.
Beds : 1 King Size, 1 Queen pullout, 1 twin. Dogs welcome!
房源
It's a full house with the lot (next to it) attached as a gated yard. There is free parking immediately outside the house, and you will not have to fight for it!
Very safe area, and a 6 minute walk to all of the hot spots in Northern Liberties!
房客使用权限
Guests will have access to the entire house. I will only be present for check-in & checkout on weekends. During the week it depends on length of stay and pets.
与房客的互动
I will provide fresh sheets/blankets, and can give a tour of the local neighborhood and the good spots to enjoy food/drinks.
---
---
---
No smoking cigarettes within the house. Be respectful and clean!
Please enjoy yourselves and enjoy the advantages of the space, such as free parking, outside balcony, and yard w/ Grill. This is my personal home, but I've many things available for usage (such as fresh toothbrushes, soap, etc) to make your stay convenient.
---
---
---
---
Our host was very accommodating. We arrived late, but he waited for us and was very flexible. There were lovely little touches, like the beer in the fridge (we were hosting filmmakers and political activists, and we all appreciated a nice beer after a long day). The WIFI...let me tell you about the WIFI! It was FANTASTIC. We all got on, no problems, very reliable. There is a fenced-in backyard with a grill. We did not use the bbq, but if you are looking for private outdoor space to relax, it was a welcome reprieve. The neighborhood is in a gentrifying area. A short drive/longish walk will take you to a lot of restaurants. I was glad not to be staying in downtown and fighting for parking, we all parked on the street, for free, and didn't have any problems finding a space during our stay. I would definitely consider Jedi's place if business brings me to Philly again.
---
Booked this trip to Philly a month in advance. Saw the pictures and read the reviews and was very excited to arrive.... Boy did I get my hopes up for nothing. Upon parking my car on the street outside, I started to grow a bit weary because the area isn't the nicest. Still, my two friends and I being optimistic people didn't care. We went inside and were punched in the face by a terrible odor. It smelt like a mix of wet dog and stale trash. Again, trying to stay optimistic, I called Jedi to let him know we arrived and things look good. (Didn't want to be rude or ungracious) When looking around further, the place was filthy. The kitchen looks like it's never been cleaned, there was grease all over the back splashes and fridge. The first bedroom looked decent, although, the the stains on the bed were a bit unsettling. The top bedroom looks like a murder scene from law and order. We sat down in the "living room" for a few minutes and started to notice mice stirring around on the floor... We then started to investigate and found mice droppings on the counters. We tried to leave and walk around a bit to take our minds off of the $330 when just dropped on this place and were greeted by cars with smashed in Windows, tires on the side walks, as well as a vast amount of homeless people. We used to live in NYC and spent a lot of time in the Bronx, Harlem, ect. And this was by far the most unsafe we've ever felt. We quickly returned to the house, grabbed our things, and headed to a hotel. We literally spent 45 minutes there and Jedi's response was the we inconvenienced had him, the mice were just supposed to be over looked because we are in a city, and he'd give us 20% off... We didn't even spend one night. Over all, I'd say to anyone looking to stay here, DON'T!!!!!
---
Jedi and Courtney were excellent hosts. They answered all of our questions before we arrived, and welcomed our dogs to the house. Courtney even offered the dogs cookies when we got there :) The gated yard was perfect for the pups. The neighborhood was very quiet, which was good for the dogs. The house was exactly as pictured, and just what we were looking for!
---