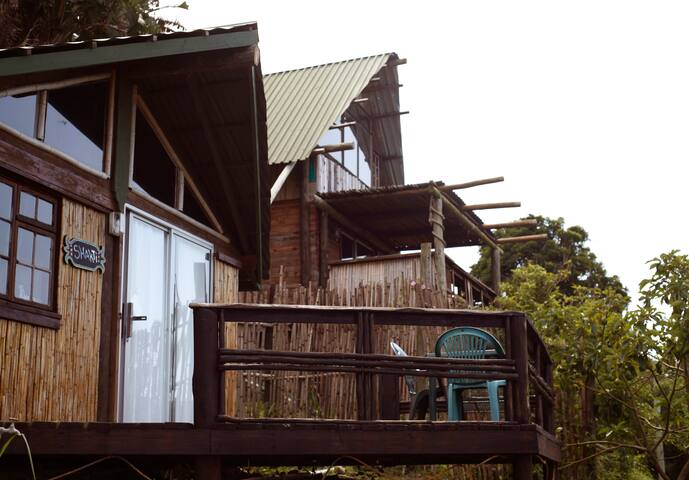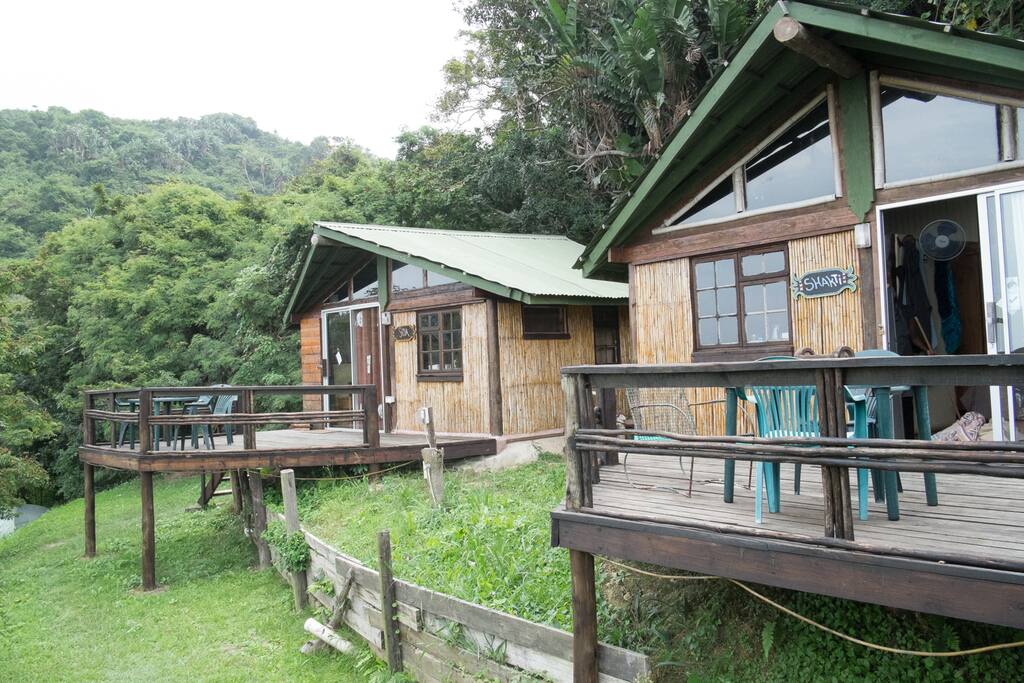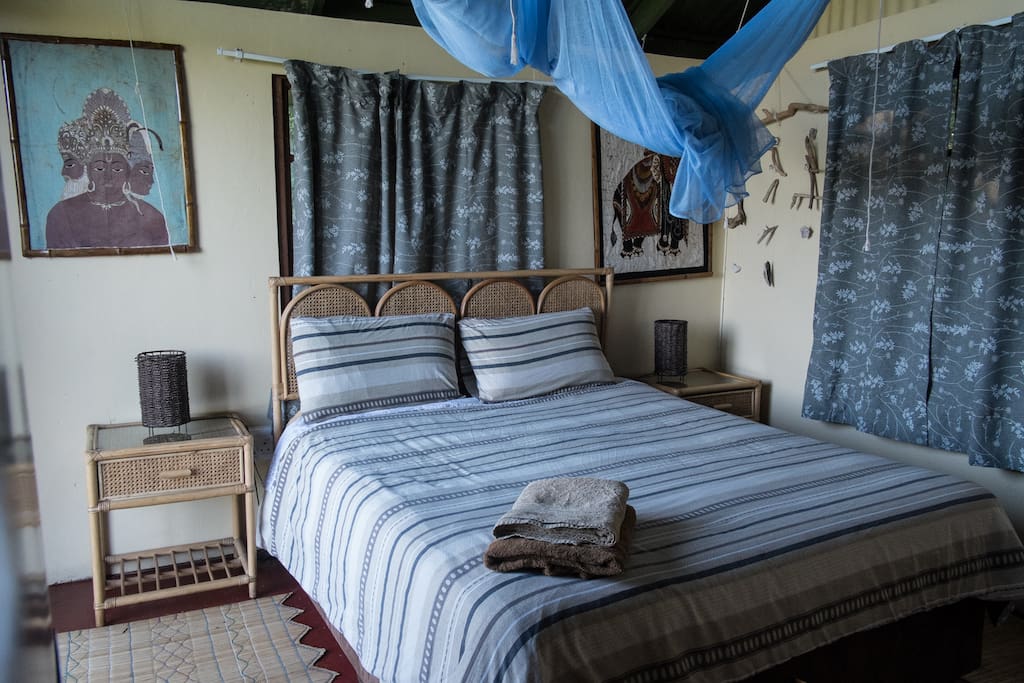 These self-catering cottages boast incredible ocean views from the private balcony. Open the sliding doors from the balcony into a comfortable bedroom with a large double bed, a well-equipped kitchenette, an en-suite bathroom.
---
Unser Aufenthalt im Amapondo Backpackers war leider ein totaler Reinfall. Uns war durchaus bewusst, dass man bei einem Backpackers gewisse Abstriche machen muss was Sauberkeit und Komfort angeht. Bei fast 70€ für eine Nacht für ein Cottage, darf man aber schon ein Minimum an Sauberkeit erwarten. Der gesamte Raum war voll mit Mäusekot - altem und neuem. Auf den Handtüchern, auf dem Geschirr auf dem Bett. Einfach nur widerlich. Wenn man dem Aufenthalt irgendwas positives abgewinnen will, dann das wir nur eine Nacht gebucht hatten und der Ausblick wirklich schön ist. Leider konnte man den dann auch nicht mehr wirklich genießen.
---
I start this review with a caveat. Amampondo is NOT for everyone, and depends on what you are looking for. What is good about it: value for money, the food is decent, they are not pricey (accommodation, drinks or food); friendly people; and the place has character (the people who work there, the spaces and they even have a pet 'donkey?). It's also well located near the 2nd beach and the nearby Silaka reserve and some delicious eateries (you must eat at the Delicious Monster). However, if you, like me on holiday, would like some peace and quiet, a bit of exclusivity, clean fresh smelling bed sheets, something more than very basic accommodation (we stayed in one of their exclusive rooms, Shakti and it was very very basic); some decent site calming and landscaping (the place is full of busy campers and is not very easy on the eye), and some predictability (someone set camp overnight a couple of meters from our doorstep) then it is NOT for you. The crowd is also generally young (as I registered on arrival, I realised through a quick browse that 20'somethings are the norm and I was out of my comfort zone). So, verdict, for what they are trying to do, they have obviously got it right (they were sold out during our stay). But would I go back, no; its simply not my cup of tea. And yes, there were people smoking pot, they should stop denying it happens.
---
Amapondo is Ama-azing. From the moment you walk in and meet their friendly
pet donkey (who's a bit of a barfly), you'll know it's an Ama-Awesome spot.
Amapondo is nestled on a hill on the verge of a tropical rain forest and only
2 minutes walk from a beautiful beach. Head down to sunbathe or plunge in the clear warm waters of the deep rock pools nearby.
The African-themed rooms and deluxe private self-catering cottages all have their own unique design and style. The quirkily designed cottages have incredible views, are really comfortable and come at a price that you'll find hard to match.
Amapondo has a bar and restaurant, and if you're in the mood for a party, then you've come to the right place. This place occasionally goes a bit crazy. But there's also plenty of time to relax in paradise.