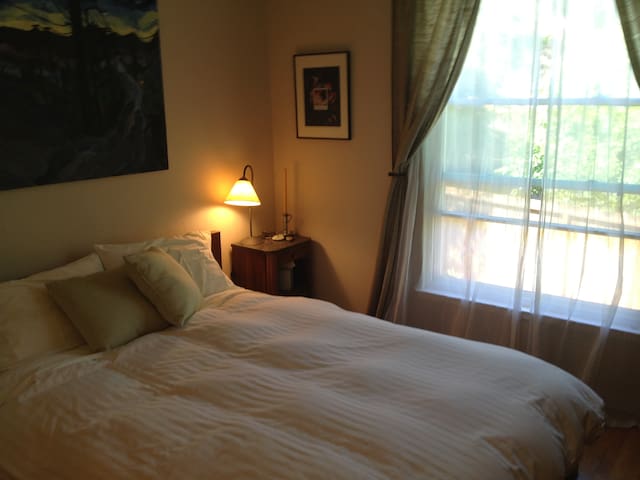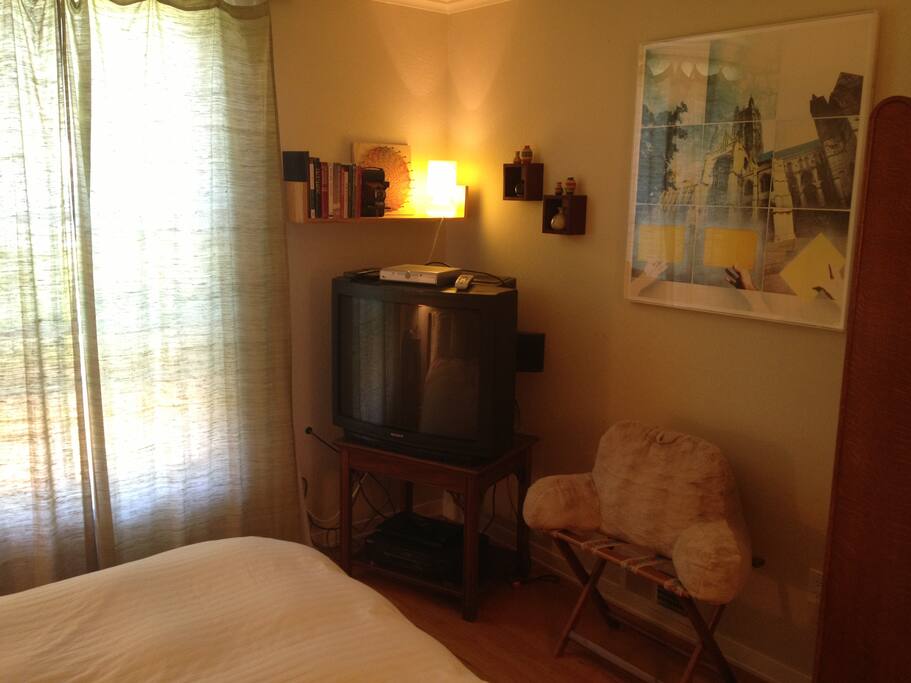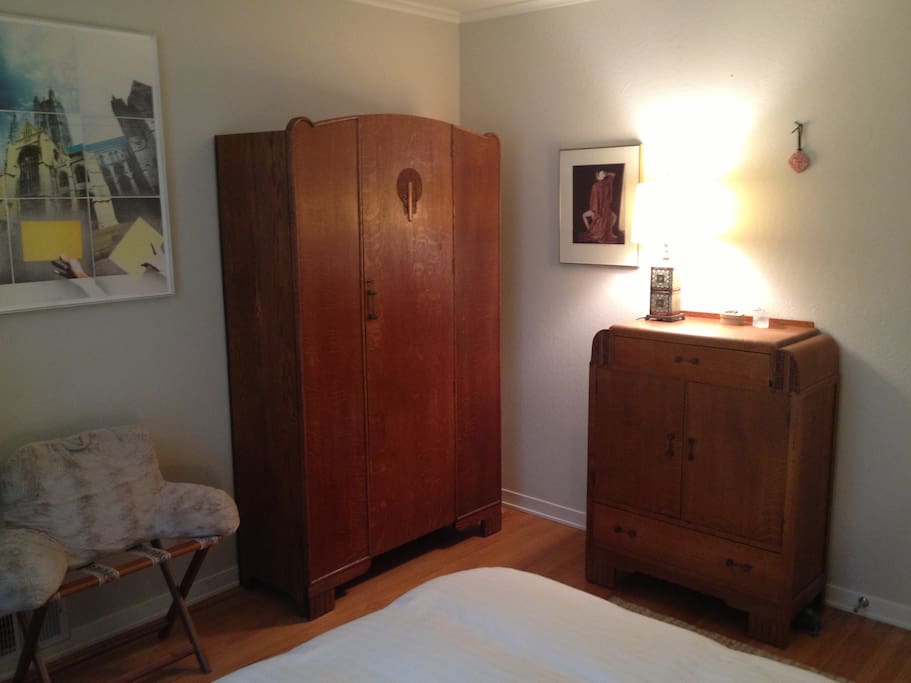 Comfortable, quiet elegance
间客房非常舒适安静。有一个美丽的景色树覆盖的山坡和附近的徒步旅行。
This room is so cozy and quiet. There's a gorgeous view of the tree covered hillside and nearby hiking.
---
John was accommodating. The room was well equipped. He provided extra soap and toothbrushes and toothpaste, just in case. He put out a lovely spread of fruit and scones at 8am, just as promised. His Air BnB is great. We chose his house because it's 30 minutes from Muir Woods and waaaaay better than an over-priced, just-okay hotel.
---
I traveled with my friend to North California and decided to try Airbnb instead of hotels. We stayed at Jonathan's lovely house located in a peaceful area. Jonathan is an amazing host. He made us feel very comfortable by showing us his house and allowing us to use his living room and his garden. In the morning, he made a fresh pot of coffee and set a table with delicious fruit and scones for us. Thanks to this wonderful experience, I will be using Airbnb from this point on.
---
Jonathan's place is quite, comfortable and clean. We checked in right after 3PM and attended an engagement party nearby. Jonathan did not mind that we came back to the house pretty late. There are great options for entertainment and wifi is also available. He has quite a few fun unique collections around the house. He provided essentials and yummy breakfast (w/ fresh fruit) in the morning with coffee. It did get a little warm in the room but there is a great circulating fan. Also, the weekend we stayed, there was a heat wave taking the temp. in 3 digits outside. Overall, great place for the value located in a quite neighborhood.
---
I'm a self-employed single dad living in Marin County. I produce television commercials and in my spare time, I love to design and build. My daughters and I enjoy all the beauty here, from the amazing hiking trails, to quick access to places like Sausalito, Mill Valley, rugged north coast, Sonoma, Napa and of course, San Francisco...