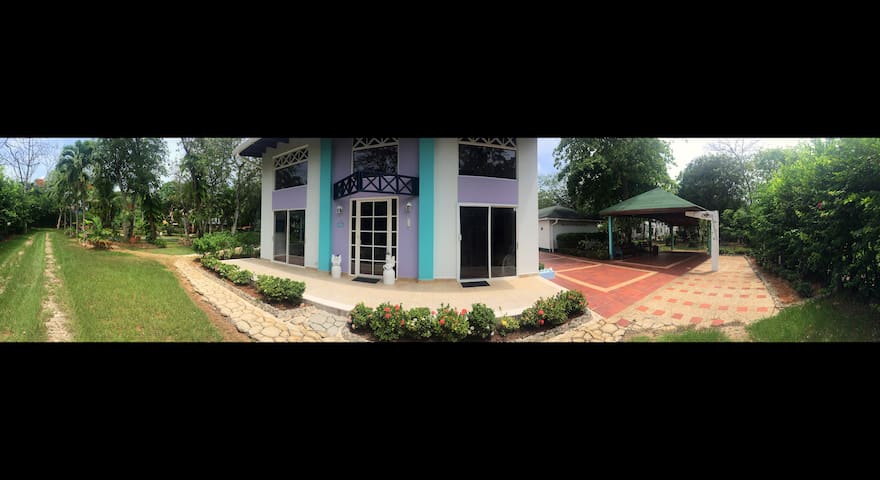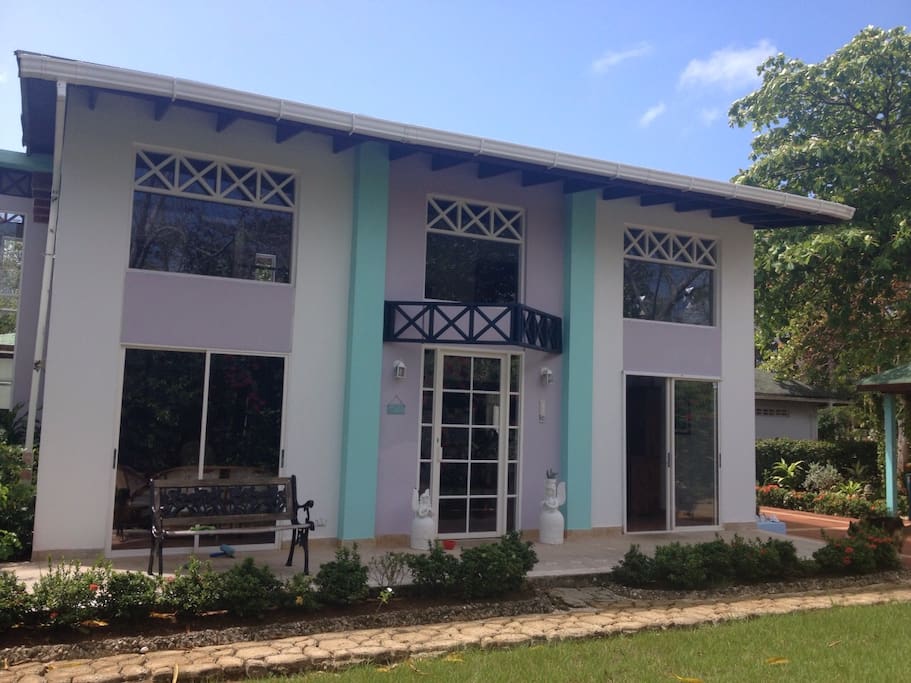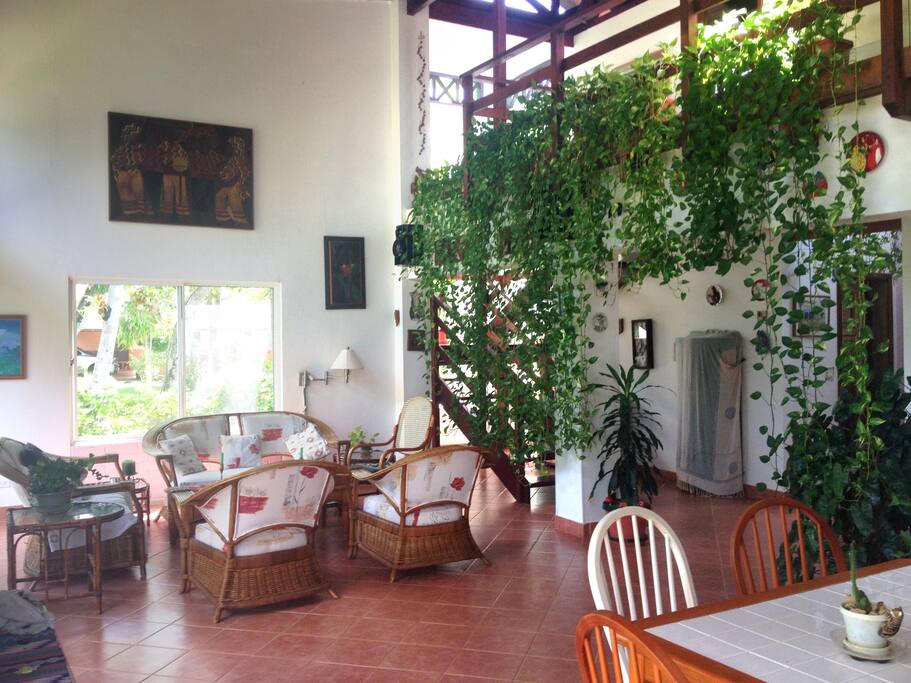 Mariehill - San Andres Retreat
Michele's house is an absolute hidden paradise. Not knowing the island at all, we were a bit anxious that the house would be too far off the centre. But the longer we stayed the more we realized what a perfect hidden gem we had found. If you are looking for a quiet and peaceful stay, away from the roaring city centre, this is definitely the place. The house is spacious, well equipped and has a beautiful garden. Michele made sure to organise a baby crib for our 1 year old toddler and a golf cart (which you definitely need to get around the island). Around 200.000 per day. Her wonderful sister Christina, who lives just next door in the little estate, was super helpful, showed us around on the first day and answered all our questions. She is an amazing Yoga teacher by the way and has a studio right next door. The house unfortunately doesn't have a pool, but there is a brand new hotel in walking distance. You can arrange a daily usage package including a meal and snacks with them. All in all this was one of our best Air BnB experiences and worth every peso!
---
We were welcomed by the owners sister who lives next door and she was very helpful with anything we needed but we felt a little over-supervised during our stay. Unfortunately the roof was leaking pretty badly and because of the frequent rain showers, we were mopping regularly upstairs and on the main level. Being further inland, there are more bugs, lizards, and some evidence of mice in the house and for rainy days, there are few options for things to do on this part of the island. The owner and her sister were very responsive and even provided a pack-n-play for our baby but I would not recommend this place to others.
---
It was absolutely amazing - thank´s for everything !!! Now in german ;-) Michele war leider nicht selbst während unseres Aufenthalts vor Ort aber ihre Schwester und ihr Schwager standen uns in der gesamten Woche immer hilfsbereit zur Seite. Sie haben uns vom Flughafen abgeholt,sind mit uns einkaufen gefahren, haben uns Roller besorgt ,wir durften ihr Wifi benutzen und vieles mehr. Muchas gracias, Titina y Lucho !!! Das Haus und der Garten sind soooo wunderschön, groß und gepflegt. Regelmäßig kamen der Gärtner und das Hausmädchen vorbei und hielten alles sauber. Michele hat extra noch 2 Hängematten in den Garten hängen lassen für uns. Die Bilder zeigen garnicht die gesamte Schönheit dieses Hauses und insbesondere des Gartens. Ich kann dieses Haus nur wärmstens für einen entspannten und ruhigen Urlaub auf San Andres empfehlen !!!
---
una casa hermosa! muy cómoda, limpia y rodeada de mucha naturaleza y de la mejor energía. Todo en perfectas condiciones. Mike, "el empleado" es muy servicial y esta muy pendiente de cualquier inquietud que surja acerca de la casa y sobre la isla. Estar lejos del centro de la isla es lo mejor experiencia para descansar y conocer otros lugares y casi que vivir como un nativo en las mejores condiciones :) Gracias!
---
Wonderful place to stay! The host, Michele, is quick with responses and helpful in answering any questions we had prior to staying there. Also, her sister lives next door and was incredibly accommodating, sacrificing her own time to answer questions, give recommendations, or to just chat so we could learn about the island. The house is even better than the photos make it look! Daily gardening and weekly maid service keeps the place tidy and ready for visitors. Also, since the host's family occasionally stays there, it is equipped with everything you could ever want for your stay (dishes, linens, etc.) The house isn't really close to much since it's on the southern side, but this makes for more of a getaway type stay that is preferred over the tourist heavy northern part of the island. And if tourism and beaches are your thing, golf cart rentals are abundant near the airport and it's a quick trip up to town and beaches. Last thing, I don't know if it's mentioned in the details, but the rooms have AC, which is key when it's 90 degrees everyday (30 C)
---