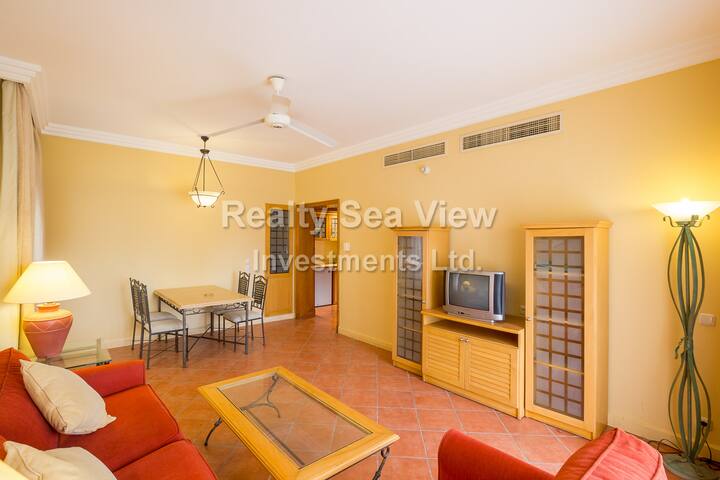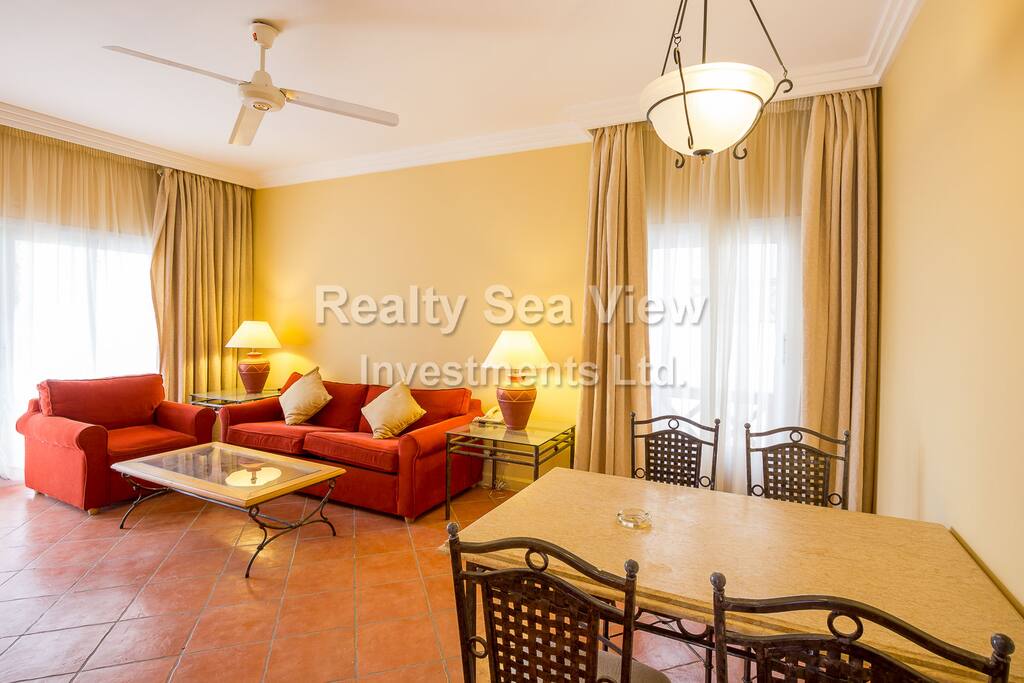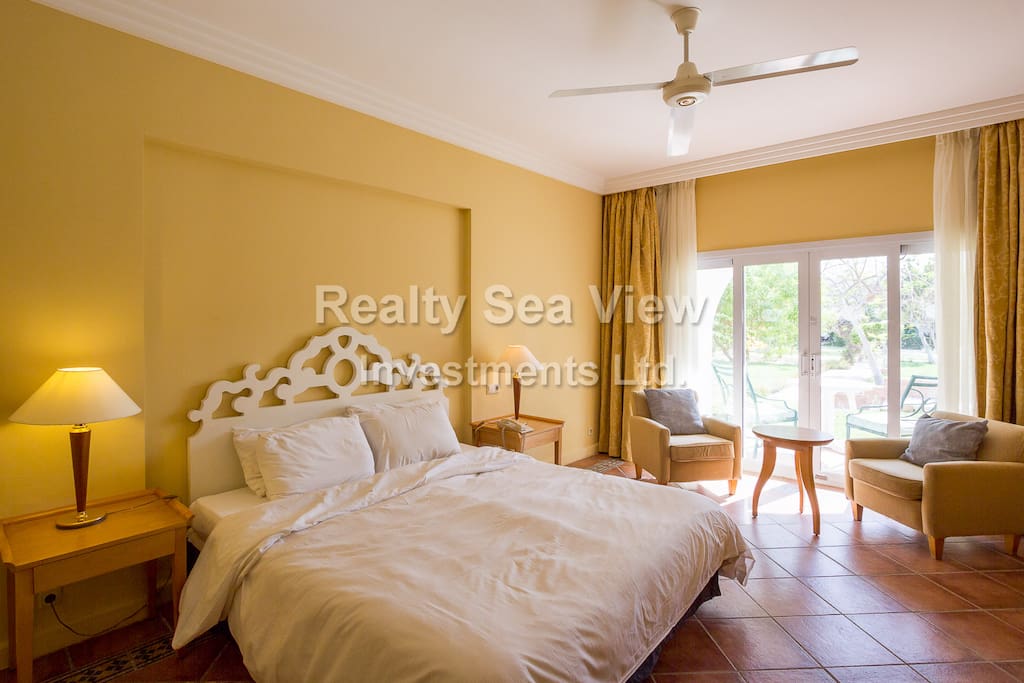 Beautiful one bedroom apartment in Hilton Resort (Naama Bay). Located inside 5 stars hotel, with heated swimming pool, free access to the beach. Bedroom with double bed, living room, bathroom, kitchen. Ground floor, overlooking garden, swimming pool.
My husband and I enjoyed our stay here. The place is as advertised, very clean and spacious. We did have issues with bathroom plumbing but Antonio took care of that very promptly. Antonio was very easy to communicate with and went out if his way to make sure we were comfortable in the accommodation. It's a quick walk to city centre from here. If you don't feel like walking, then can catch taxi or public bus from just outside the Hilton. The Hilton beach was just across the road, we enjoyed snorkelling there, small coral with beautiful sea life around.
---
We arrived Latish but were greeted by both our hosts at the entrance to the Hilton dreams hotel. Both our hosts were very friendly and accommodating. The apartment was beautiful and very clean. Nicely situated on the corner away from all the noise and other apartments. It also has security posted just outside so very safe. There is air con in the apartment as well as ceiling fans. The apartment is surrounded by grass and flowers. Inside you find a large bathroom with bath and shower. The living room is also large and has French doors leading out to a seated area. The kitchen is more of a kitchenette and has a few utensils and a pot or two. No oven so bare that in mind,but still ok. The bedroom is also large as is the bed with more then enough storage for all your clothes ect. The mattress on the bed is quite hard. There are also French windows leading out to the seating area. The living room has a table for dining and there is a tv in both the living area and the bedroom. Our apartment was cleaned nearly every day and fresh towels were left and toiletries replenished. There is a pool less then a minuet away with swim up bar!! This is one of many pools. The complex it's self is also clean and safe. There is a beauty salon and also a small shop to but groceries from. It is very expensive and charges twice as much as anywhere else. Use the carfore which is a supermarket just off the main strip in naama bay. You can if course use the hotel restaurants at a charge. We ate out or cooked our own food. Along with the accommodation you are given towel cards. These can be used to get towels and use the hiltons very large private beach. Which is good as all other beaches you have to pay to use. Over all a beautiful place with an excellent location close to the main strip, bars, shops, clubs and beaches. I would definitely stay there again. Thank you so much for making our stay so fantastic. G :)
---
We offer properties for sale and rent in Sharm-El-Sheikh, Egypt. Apartments and villas in all zones. Holiday and annual rentals in best residences of Sharm-El-Sheikh.
Offriamo varie proprietà in vendita e affitto a Sharm el Sheikh. Appartamenti e ville in tutte le zone. Affitti vacanza e a lungo termine nei residence più belli di Sharm!
语言:
English、Italiano、Русский、українська