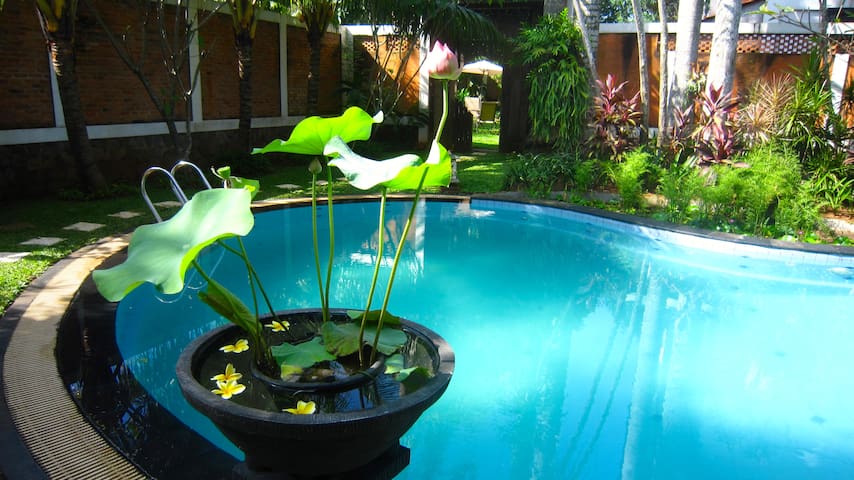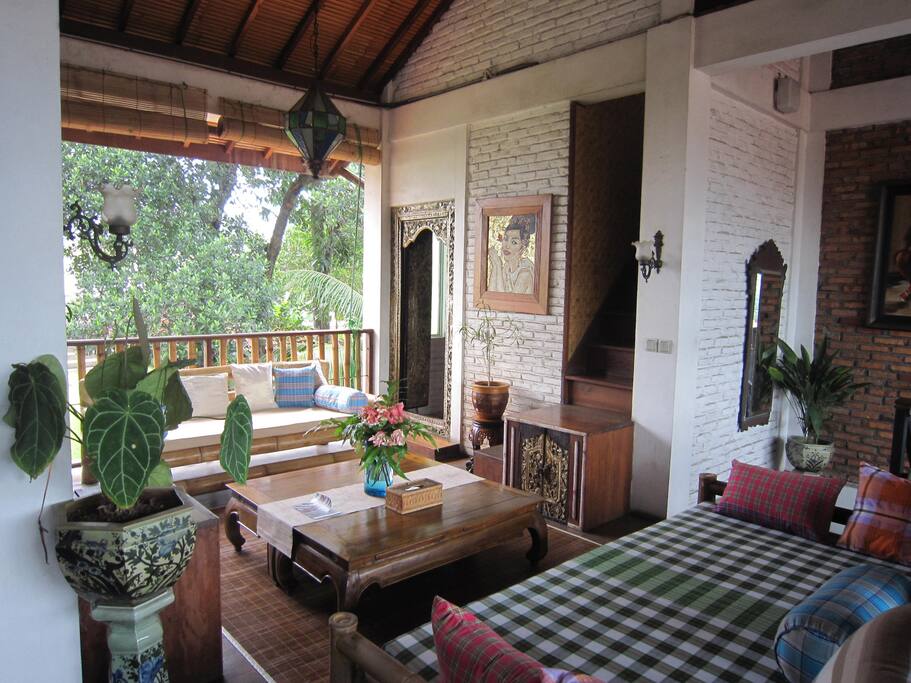 Mekar Villa Bed & Breakfast
It's a private room with ensuite bathroom that has its own verandah and entrance.
Truly Indonesian.
Free use of swimming pool and kitchen.
This is a great place if you need to be in South Jakarta. It is hard to find and the instructions can be improved. Ask for the gate to be opened if you are arriving or leaving as your driver needs to turn inside the property. Unfortunately the internet was not working (or passwo…
Thank you for your review that I need to hear as to improve it. Not to justify on the lack of services but this villa has been vacant a year since I do live in Italy and due to all the final arrangements I have had to do there as to give up my apartment there, many of my things had to be stored to a Storage and I had a deadline 22nd Dec., where all had to be finalised. However, I didn't know it was to had that urgency, and wasn't actually planning to leave for Indonesia, hence my pre-warning that I won't be present and I might have my niece to assist you. Yet, I made it to Jakarta but there was an unexpected booking of 3 rooms by an Indonesian family, all the details of what I used to provide for the past guests were lost. I.e: 1. Land phone that has been discontinued for months and we have requested for a new one as to re-install the wifi we used to have, it takes days and even today when it was supposed to have the people come to do the work, they didn't make it. As for the fruit basket and the goodies in the fridge, I own that it escaped me completely. My sincere apology. Your feedback is very much appreciated as to improve the service now that I came to Indonesia to live and no longer just to visit. All the best!
The rural surroundings where the locals live as to feel the authenticity and sound of the real Jakartans live.
Very reasonably-priced meter taxi that can be ordered by phone or asked to stop one by the gardener/housekeeper.
12-hour taxi w/driver that is very reasonably priced.