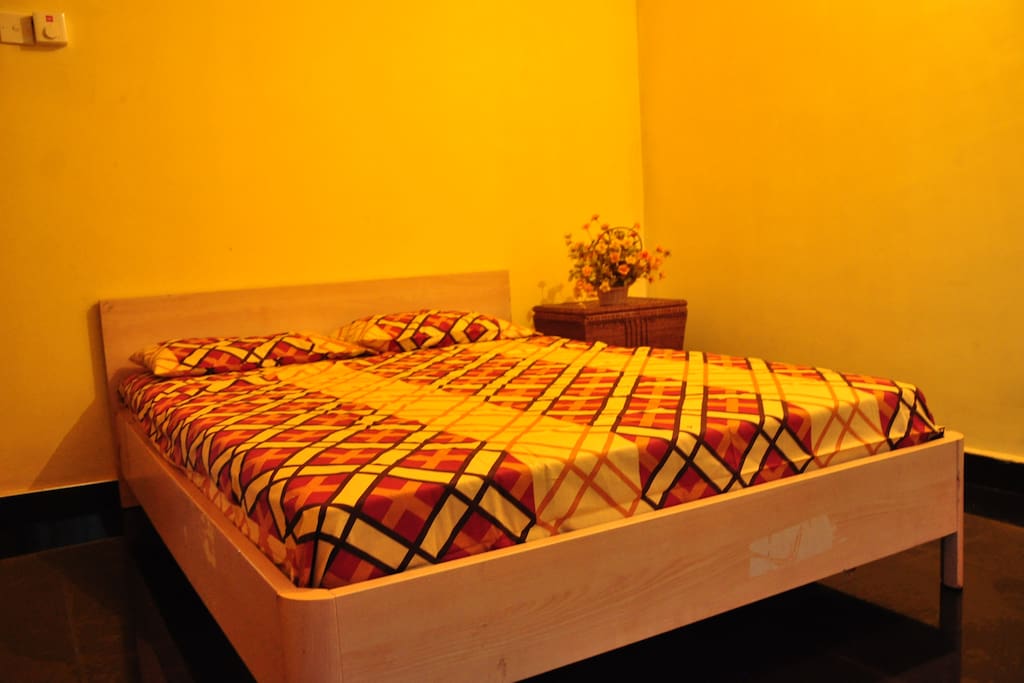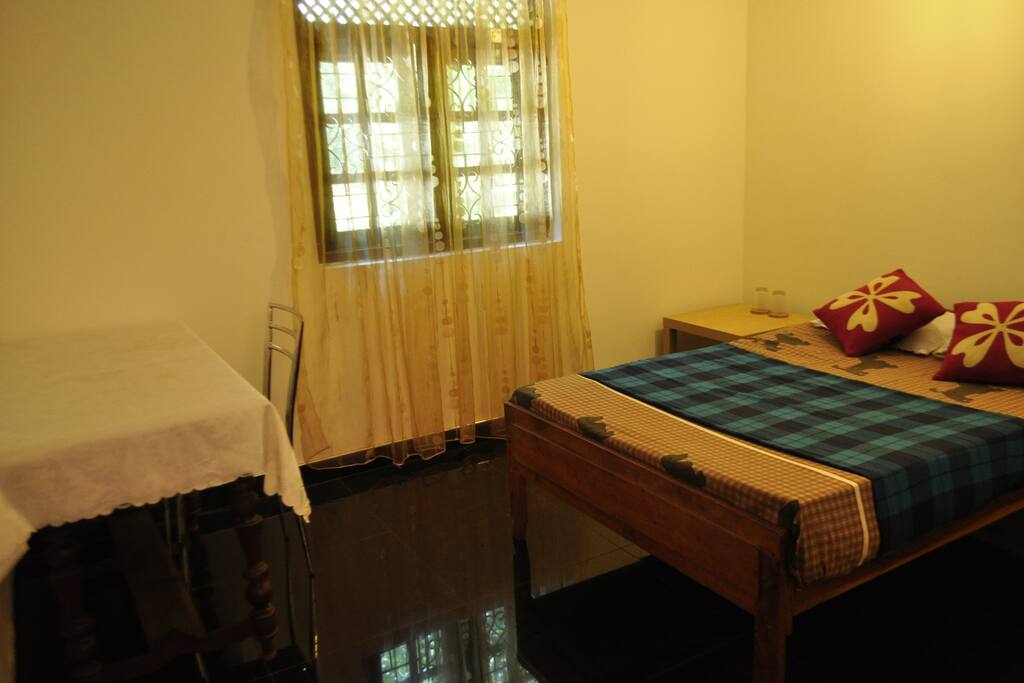 Inspire Village is a small family run accommodation facility for foreign travellers near Anuradhapura, located 8 miles south of Anuradhapura city on the main bus root to Kurunagala.
---
---
---
We prefer our guest not to consume alcohol at our premises and not to smoke in public. We do have children coming to learn and we run community projects with the local community. There are local and foreign volunteers staying at our place most of the time.
---
---
---
The place is so peaceful and relaxing, the room and the washroom are clean and the food is amazing (they also just opened up a restaurant where they serve typical Sri Lankan food and the food is great!). Last but not least Matilda (Sudam's mother) is a great woman and an amazing host! She helped me a lot and was very kind to me, she treated me as if I was her daughter. I really felt home! Thank you so much Matilda and to your daughters and sons-in-law. I will never forget you and Inspire Village. Fantastico, come essere a casa. Pulito, rilassante, cibo di ottima qualità, ma soprattutto persone meravigliose: Matilda, le sue figlie e i loro mariti mi hanno aiutata moltissimo e mi hanno trattata come una di casa. Grazie mille!
---
We were afraid that we would not be able to find sudam's place as we were getting there in dark. But to our surprise it was just a step from a bus station. We got there at 11 o'clock and they were still wiling to cook us dinner. We got airconditioning in our cottage. Some nights we had some problems with mosquitos or noisy lizzard but nothing we did not expect. The owner was really helpful and we had a pleasant stay.
---
We did not meet Sudam during our stay but meeting his mother Mathilda was a great experience. She is a very nice cook and during our whole stay we felt very welcome and got a very good introduction to Sri Lanka and the Anuradhapurad area. The place is working as an small guesthouse with a few rooms and one house - we got a whole house for ourselves - it was very spacious and outside the windows we could see monkeys in the trees and pretty close by there is a huge water tank with many birds. The place is situated close to a big road, but we were to tired to think of the noise! All in all the stay was great and we can warmly recommend you to eat there as well.
---
Sudam and Matila welcome us very well, very friendly. We warmly recommand this place to the travellers, specially with children: our daughter was so happy to play with Neumini! We had also good food at the restaurant. We took a bus to go to Anuradhapura, about 20 kms. the real name of the guest house is "Rest in wild cottages" in Talawa, a little village on the road between Colombo and Anuradhapura. The train stops at Talawa. A very good place to stay.
---
I am a Sri Lanka residing in Hong Kong currently. I work for a non profit organisation with an aim to create peace in the world. I also spend considerable amount of time in Sri Lanka taking students on study tour or organising activities for local and international volunteers.